Leave it to the Swiss to be different…
---
When you live where the temperature dives during snowy winters, yet you're still a hardcore gearhead, the only solution is to get all your buddies to park their rides on a frozen lake. That's right, this event took place in St. Moritz, Switzerland, the place made famous for hosting the Winter Olympics twice. The frozen lake regularly hosts all kinds of events, including polo matches and horse racing, so it was only natural to use it for a car meet.
Find out why Fox News is shaming people for driving American V8 cars here.
You might think a wintertime car show held on a frozen lake wouldn't draw in many cars, but you can see from the video plenty of people attended. What's more, many of the rides were quite impressive. For example, one of the James Bond Aston Martin DB5 movie cars was there. So was the black Ferrari Testarossa Spider is the very same one famously used by Michael Jackson in a Pepsi commercial back in the day.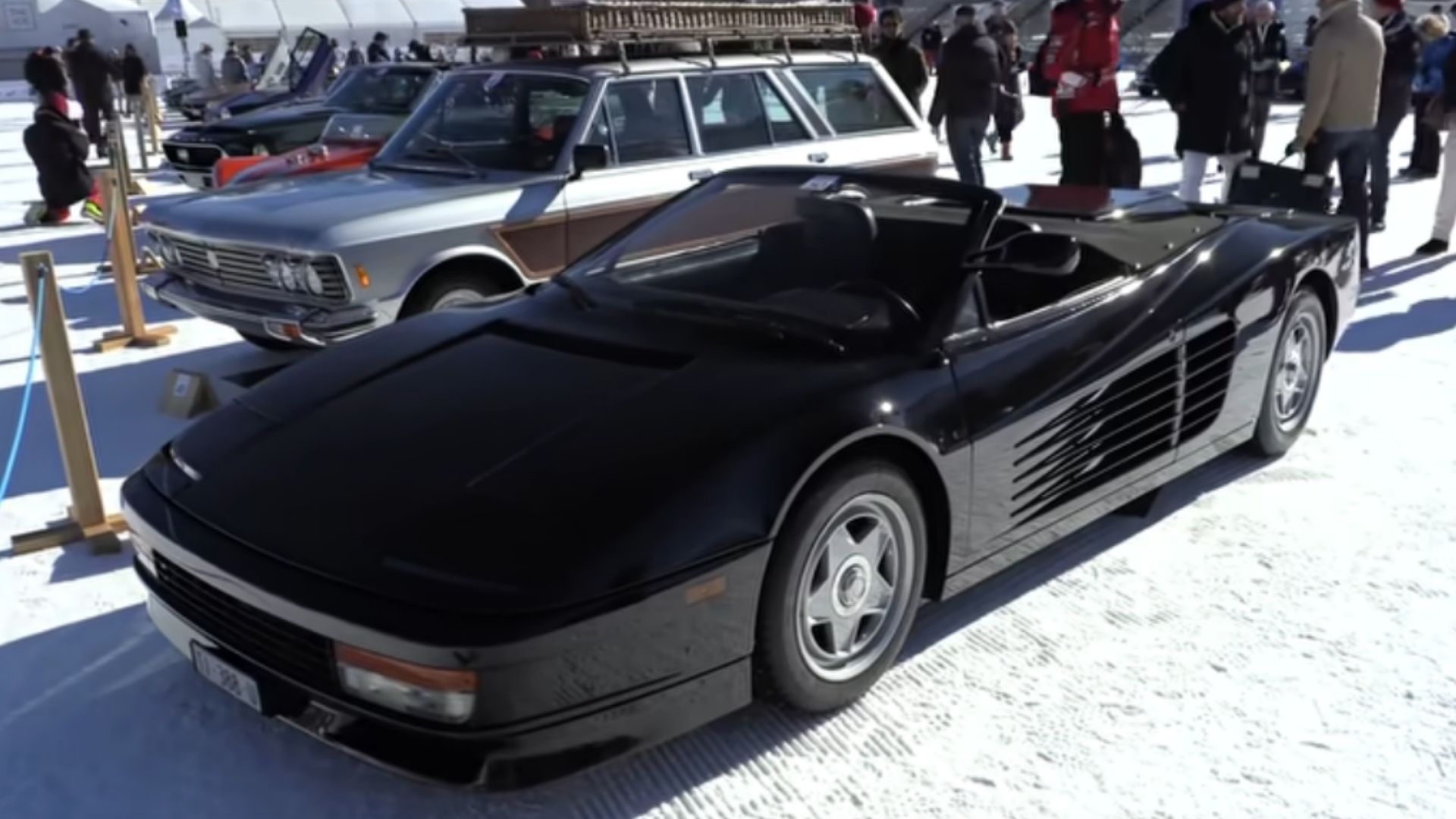 Seeing other exotic beauties on ice is pretty amazing. Notably, the last Pagani Zonda HP Barchetta was in attendance at ICE. So were several classic Formula One and Grand Prix race cars, an Aston Martin DB3S, Maserati 200S, Ferrari 750 Monza, Porsche 904, Alfa Romeo Tipo B P3, Lamborghini Countach LP400 Periscopio, Ferrari 250 GT Lusso, and a Cisitalia D46, to name just a few. The video will absolutely dazzle you with all the eye candy.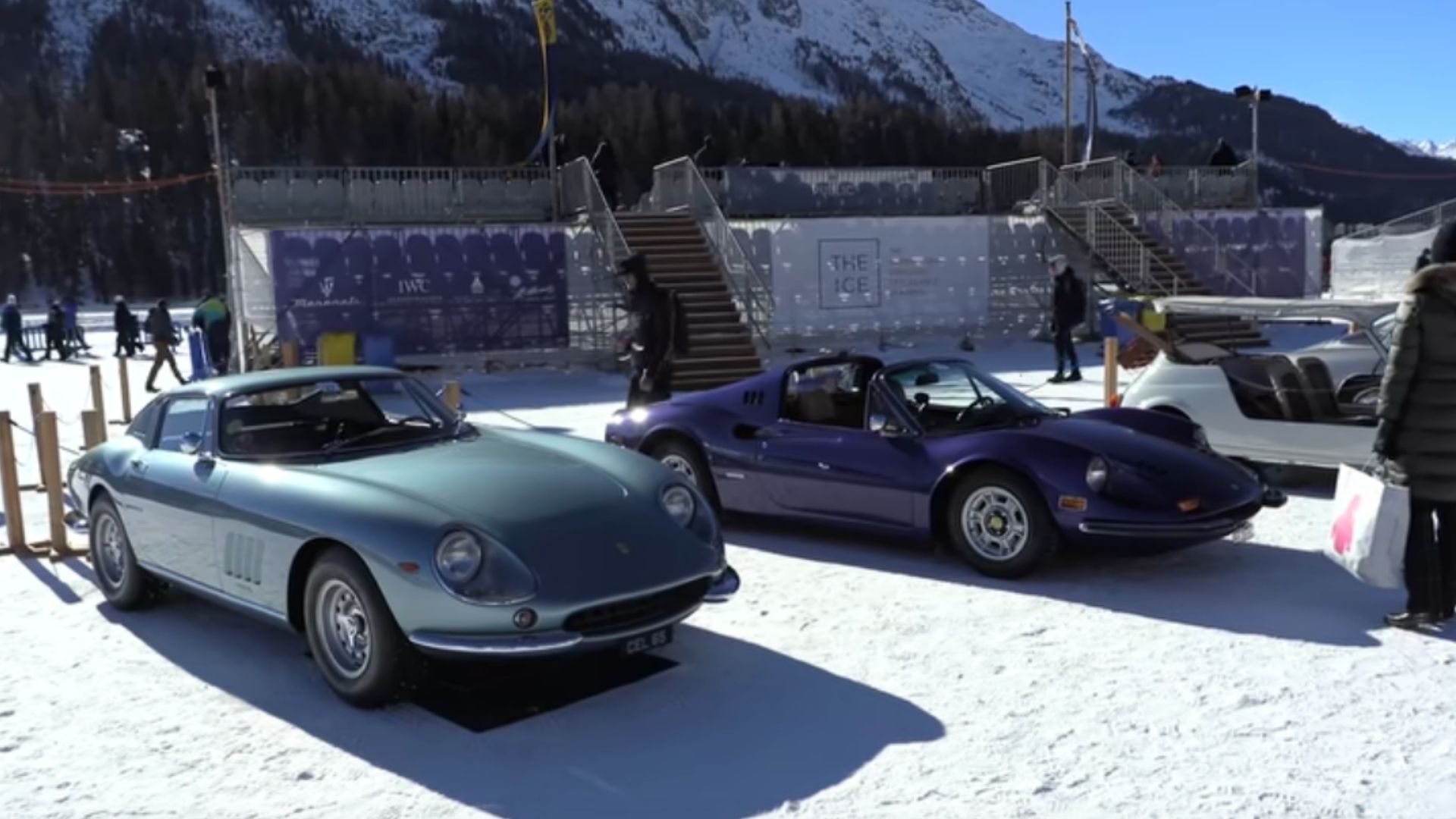 This meet, called ICE or The International Concours d'Elegance, has only been in existence since 2019. Thank to the pandemic, it was deemed unhealthy to gather outdoors in 2020 and 2021, so the meeting held last month was only the second gathering.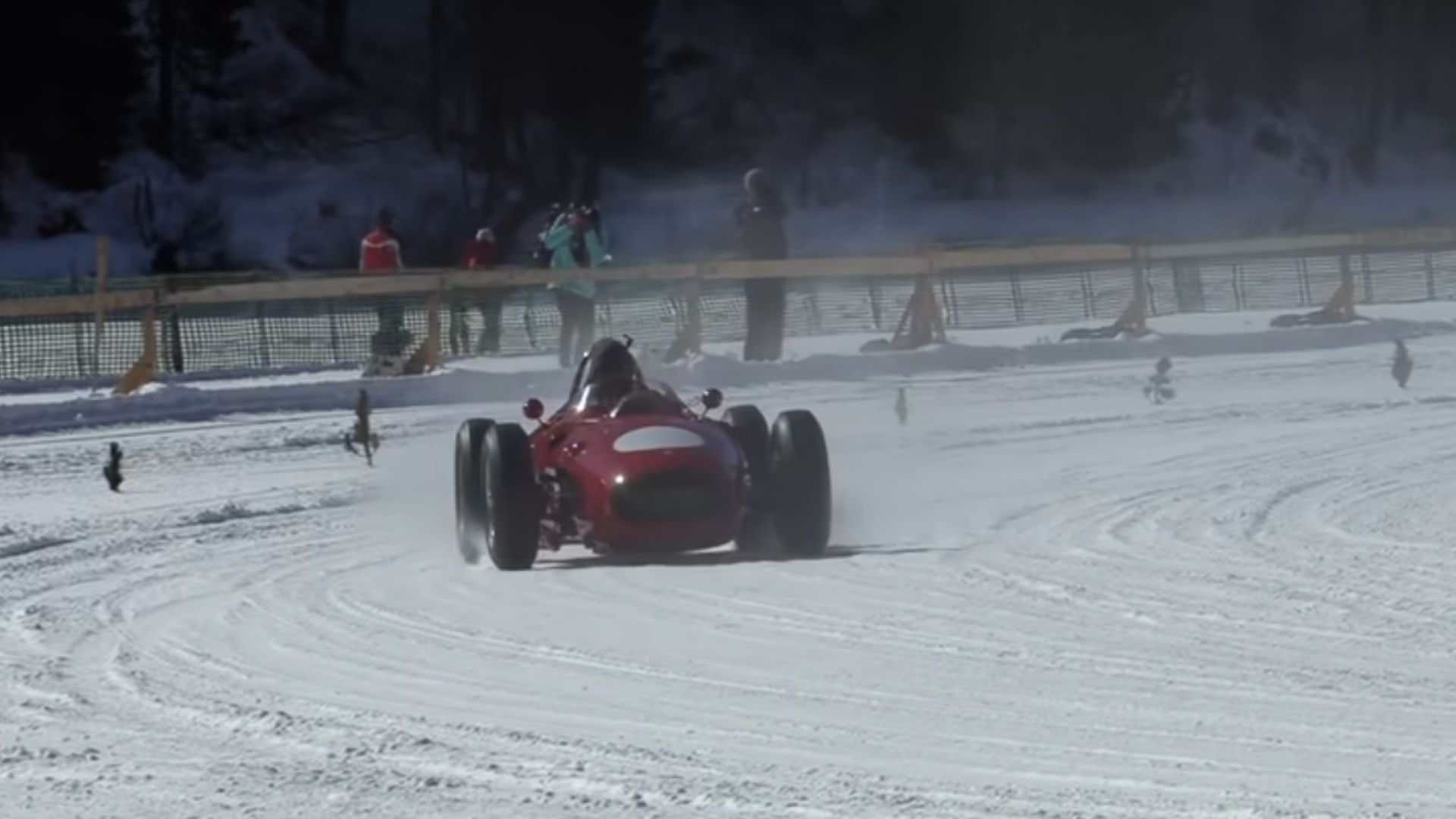 There's a race course set up on the frozen lake, which sounds like fun. Those who participated in ICE could drive their cars on it during the day, testing their ice racing skills.