This build is crazy…
---
We've seen a lot of insane engine swaps, including Hellcat V8s wedged into just about everything under the sun, but this shoehorning a Pagani V12 into a Mazda RX-7 perhaps takes the cake. After all, the little Japanese sports car is legendary in large part for its rotary engine which is small and relatively lightweight. Dropping the massive Italian mill up front should change everything.
Check out the latest Motorious Podcast here.
Just think about it: 12 cylinders and all that weight over the front axle would require completely rethinking everything about the RX-7. Looking at it, the owner had some serious work done, what with a full cage installed and dual racing seats.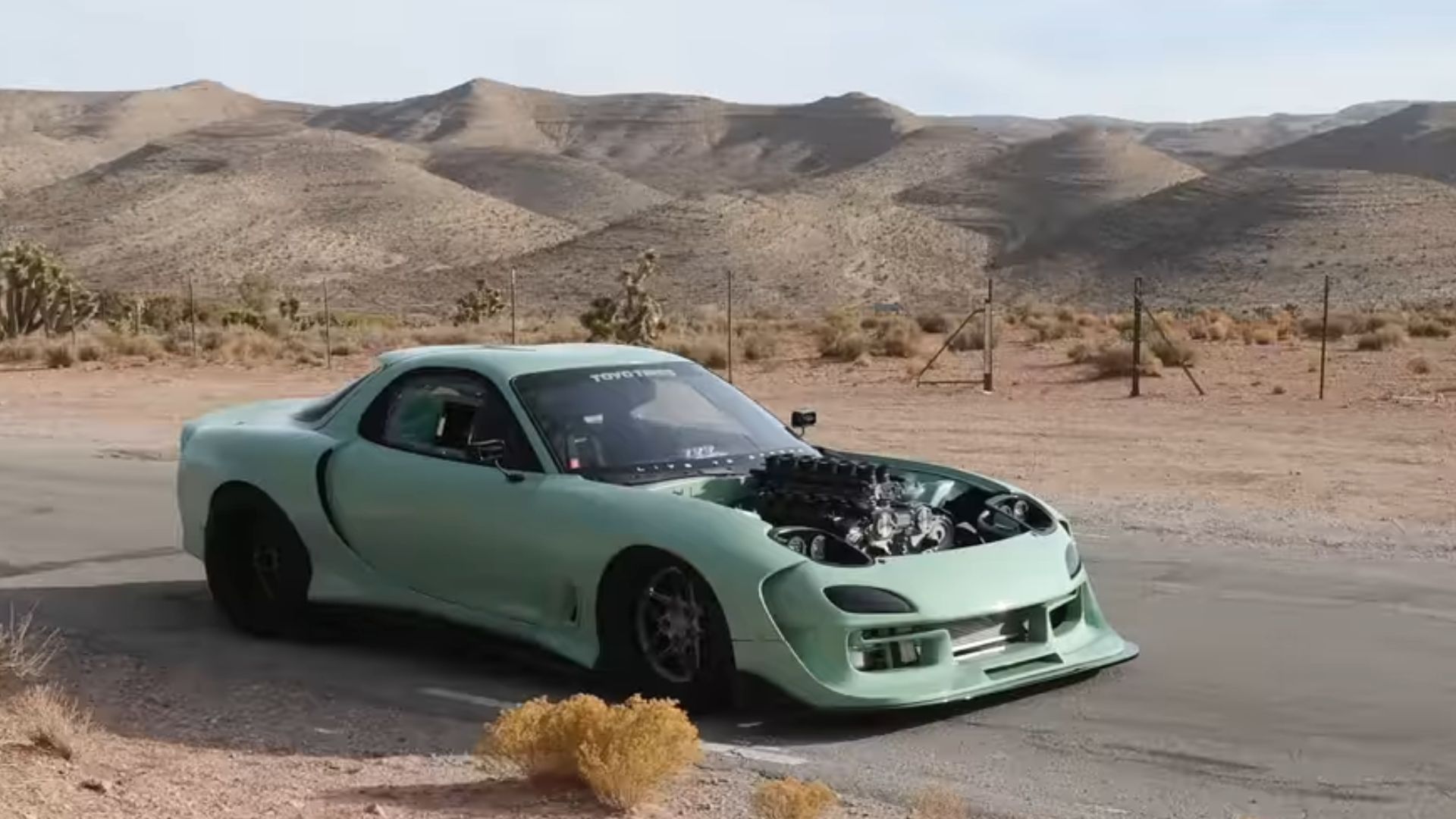 Ultimately, it seems the reason why this was done was for the challenge. We can respect that. The owner said he had a turbo LS swap in his FD before that became more common. In other words, he likes to be an innovator, to be out in front of everyone else instead of running with the pack. It's because of people like him that we can have cool things.
In fact, he said that it was necessary to fabricate parts for the engine because nobody was really tinkering with them. We imagine most people who buy Paganis of the Mercedes these V12 were used in aren't into heavily modifying their rides, but instead spend a lot of money on them and then have them detailed once a week. This was a challenge, a trail that needed to be blazed.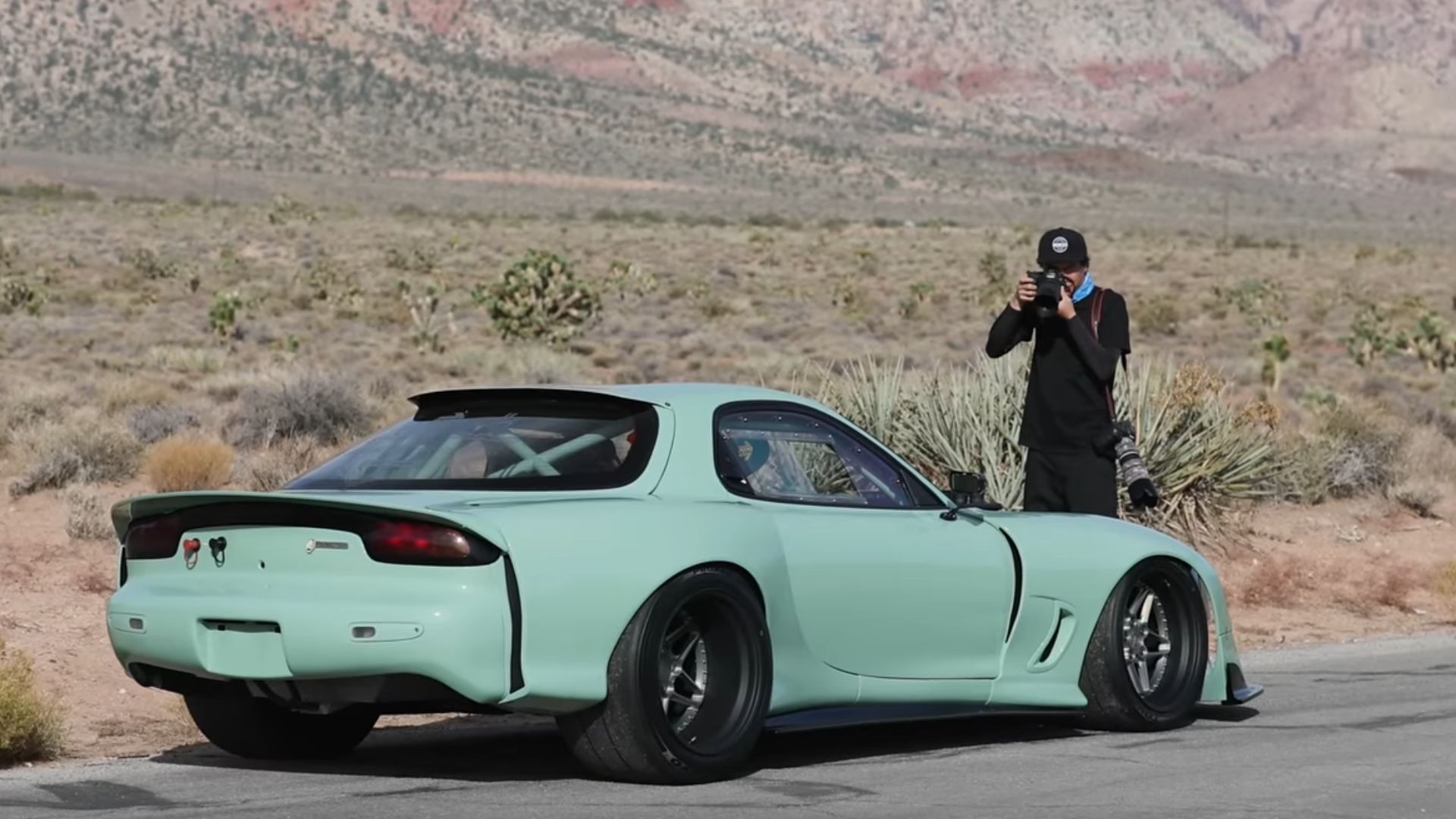 Of course, engine swaps are becoming more and more common in RX-7s, especially the FD. A lot of people don't want to deal with the cranky, unique nature of the factory engine. Others just really love the look of the sports car but want a far more powerful mill under the hood. But in this build there is no hood.
Check out the video from Larry Chen to learn even more about this RX-7 with the Pagani V12 because it is truly wild.
Images via YouTube