Youth and high performance are not a good combination.
---
When you're the teenage son of a billionaire, you might have access to things others only dream about. This can include a $3.4 million Pagani Huayra Roadster that's 1 of 1, a hypercar which would challenge some of the more experienced drivers out there. As you already know, this combination of extreme performance and youthful inexperience didn't play out well in the end.
17-year-old YouTuber Gage Gillean enjoys flaunting the lifestyle his father Tim provides. At one point he invited Tanner Fox, a fellow YouTuber, to stay at his house and drive some of his dad's hypercars. Not everyone would feel comfortable driving their dad's new Hyundai Sonata, let alone a vehicle worth a few million, when they just earned the driver's license the year before, and for good reason.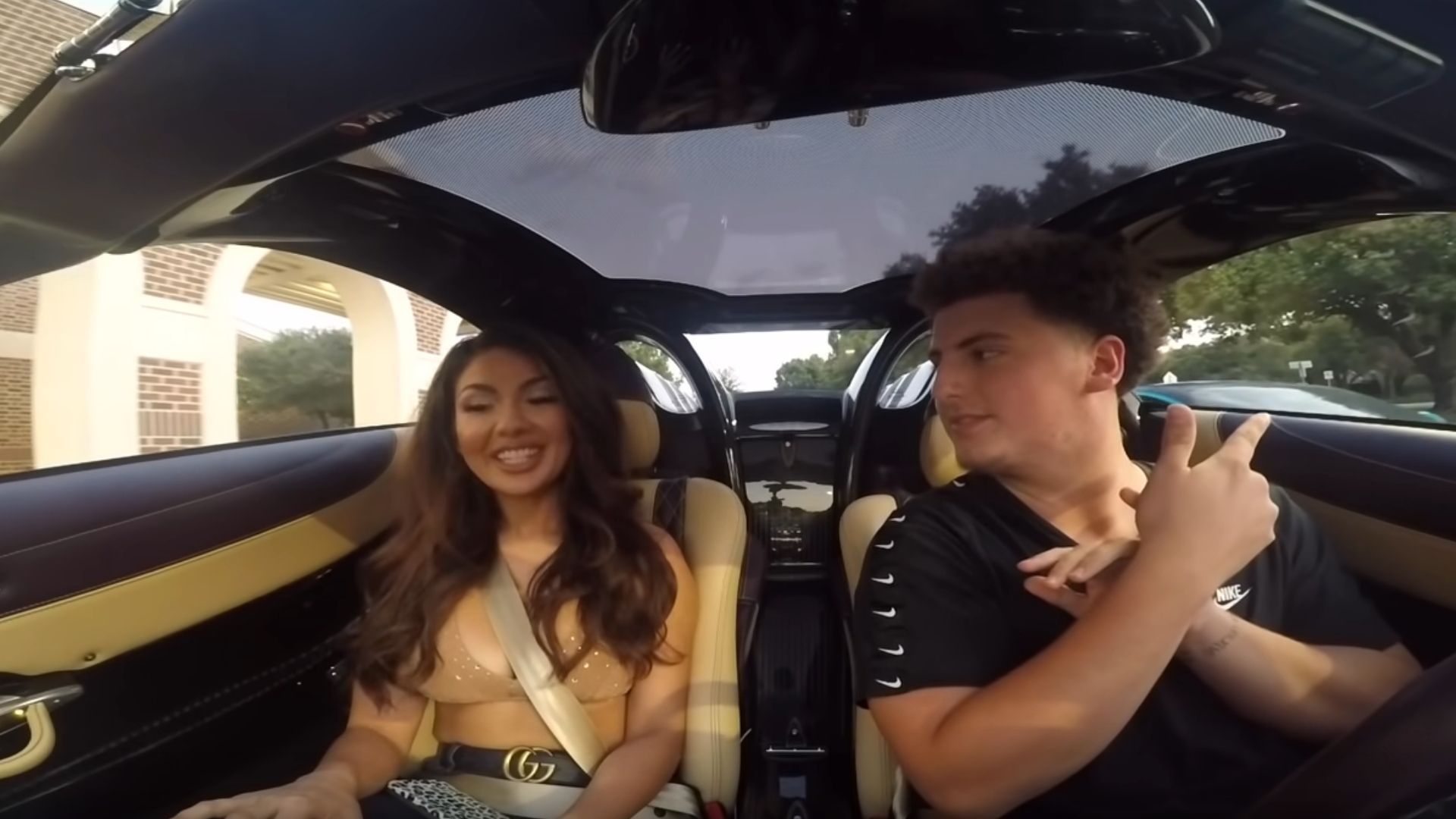 As you already know, Gillean wrecked the Pagani and of course had to make a video about the experience. We're sure the insurance company loves this sort of thing. Comments for the YouTube video have been turned off (same with an Instagram post), likely because the teenager is wise enough to realize he's going to get absolutely torched for this, even though in the video he says he's not "worried about all the haters." The actions and words don't line up, but ok.
Named after the Quecha god of wind, the AMG-sourced twin-turbo 6.0-liter V12 pushes a mighty 764-horsepower and 737 lb.-ft. of torque. That's more than enough for even the most disciplined driver to manage, especially when the hypercar tips the scale at under 3,000 pounds.
Originally, Gillean posted a video explaining why he wrecked, but then took it down for reasons he doesn't really explain. Now this new video is up and you can see his rambling take on things for yourself.
While it's certainly disappointing to see such a beautiful, unique hypercar wrecked for apparently no good reason, at least nobody was killed. Gillean says his left arm was fractured. We're hoping the kid faces other consequences for his actions, otherwise he might learn nothing from this experience.
Think Horatio Pagani will be willing to sell another car to Gillean's dad? If so, we're hopeful the kid won't be allowed within 10 feet of it.