The garage is probably bigger than your house.
---
If you're a serious collector with a multiplying number of cars, you know storing all those rides can be a bit of a hassle. For some it's a matter of buying an old farm and parking vehicles in the barn, which honestly doesn't always provide the ideal protection for a concours-level car. Personal storage facilities might be a little better, but the security on them might not be sufficient for such a high-dollar asset. Then there are these different private car storage facilities which are nice, but you still have to travel to visit your beloved rides. That's what's so great about Milam Castle, located in Oklahoma City, because it features a huge garage so your high-end car collection can live with you in the lap of luxury.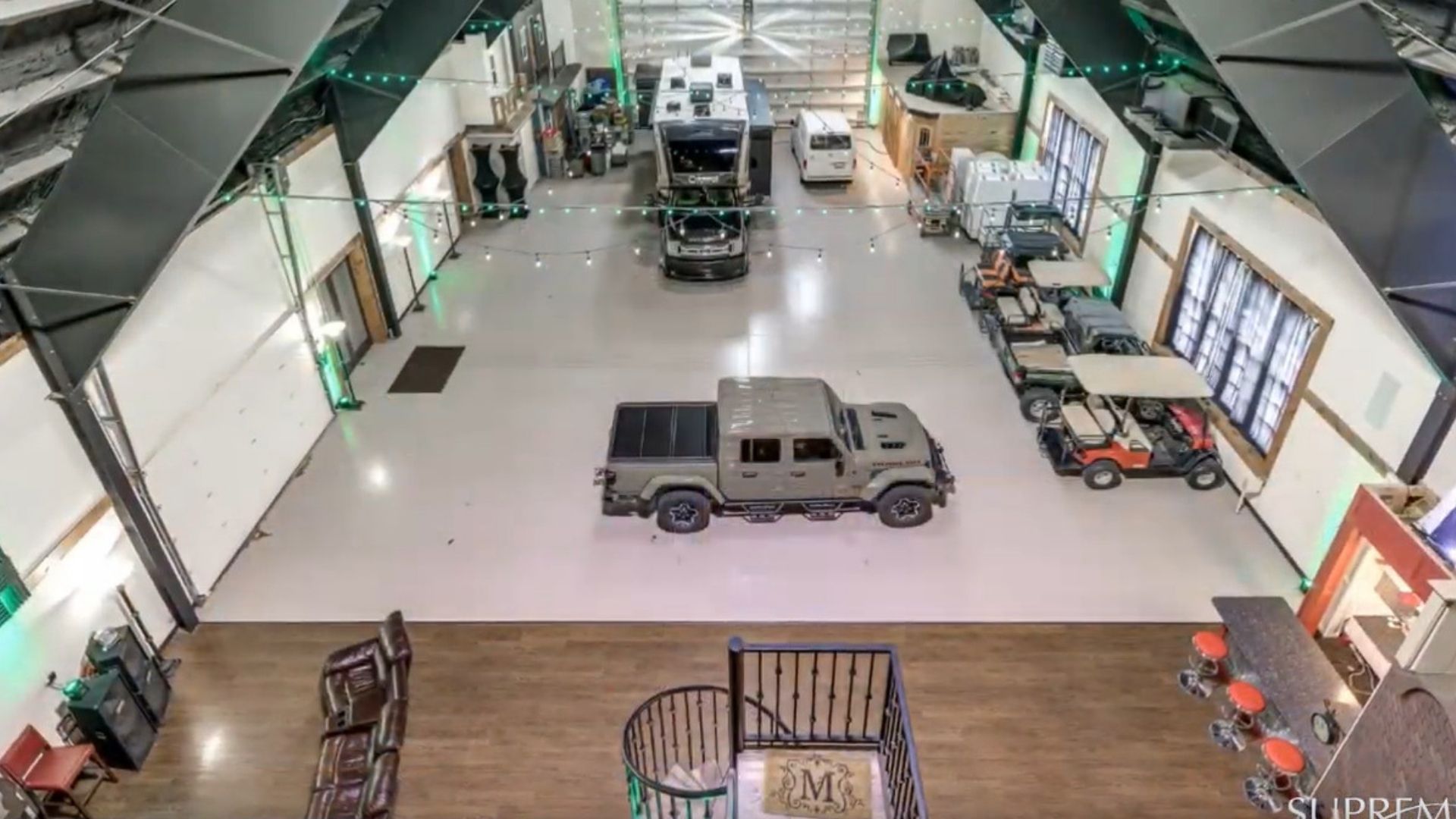 The Tudor-style mansion was patterned after historic estates in jolly old England, a fact you can use to get your significant other interested in it. As gearheads we think that's great and all, but what really grabs our interest is the 5,500 square foot garage.
Yes, the garage is bigger than a lot of houses, plus it's insulated and has air conditioning as well as heating, so you can spend time there during any season without freezing or roasting.  We count two garage doors, one which is oversized so you could buy a tank, vintage firetruck, or all kinds of other crazy vehicles and have somewhere to put them.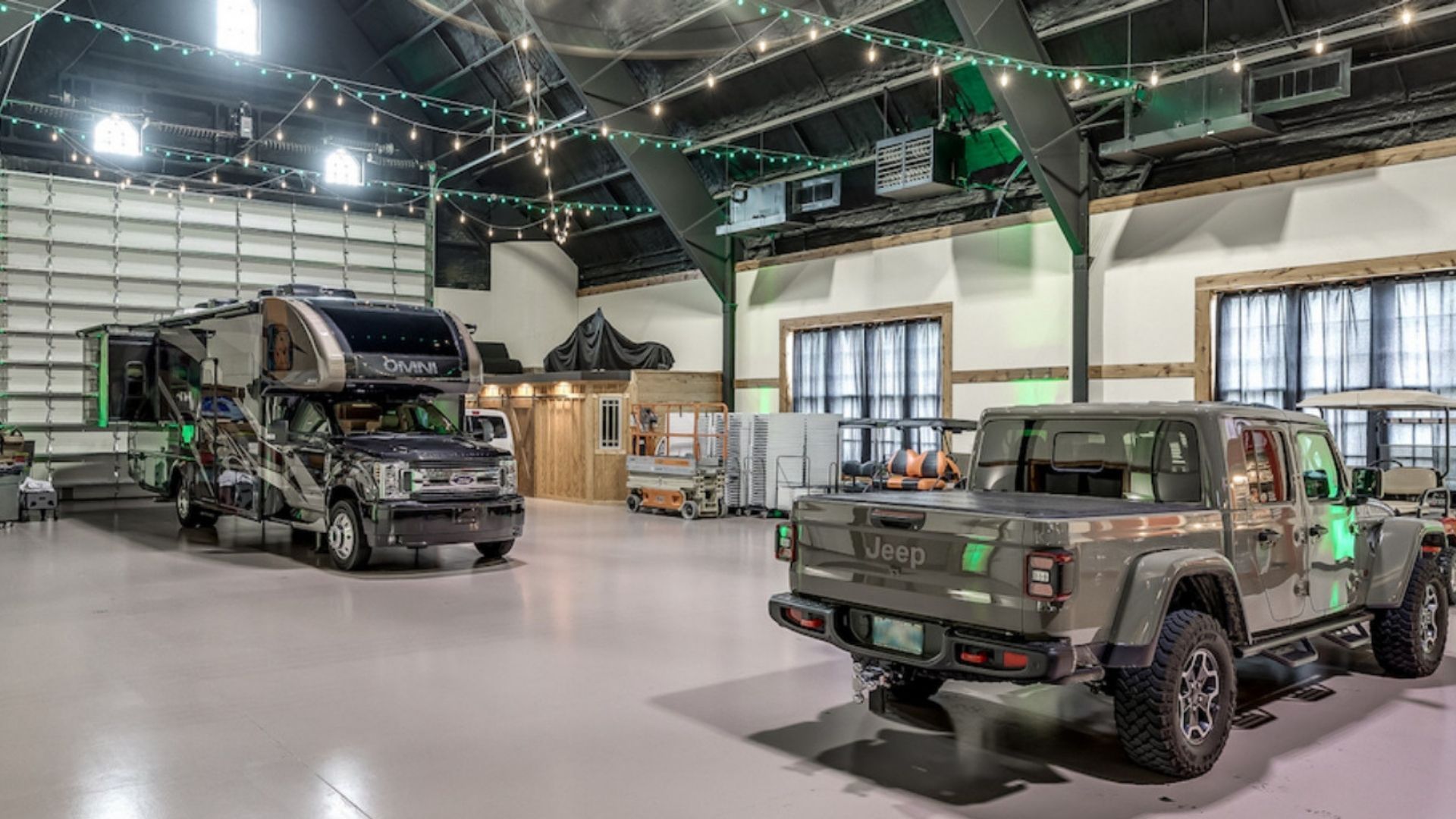 Built about 4 years ago, this "castle" contains over 15,000 square feet of interior space. We suppose all that room is great for entertaining or something, plus there's a pool and a patio the size of what you see at a lot of restaurants.
Not only is there than huge garage, the grounds contains enough space to park an additional 100 vehicles. Yes, that's supposed to be for when you throw some big parties, which you totally could, but it's also space you can use as a flex area just in case the garage is a little too crowded at times. With 5 acres of land around you and a private electronic gated entry, your vehicles should be pretty safe and you hopefully wouldn't have neighbors complaining.
This property is supposed to be auctioned on Halloween, so you don't have much time to get ready if you're serious. Check it out here.