Well this is horrible…
---
A fire broke out at a Mooresville, North Carolina auto shop at about 11 pm on February 2, destroying 9 cars which were stored inside. No less than 5 local fire departments responded to the blaze, which eventually was brought under control. However, half of the building was damaged, although no injuries were reported. Sadly, several owners of collectible cars are now facing a serious loss.
Sadly, this isn't the only instance in recent times when a collection has been wiped out, look in horror at the fire that destroyed a popular motorcycle museum.
One man was interviewed by the local news as he arrived at the shop to survey the damage. He had his 1957 C1 Corvette stored inside at the time of the fire and had initially believe his was one of those destroyed by the blaze. It wasn't until later that he learned it only sustained smoke damage, which we're sure was a huge relief. He told the news crew he and his wife have owned the Corvette since 1973, so it obviously has significant nostalgic value.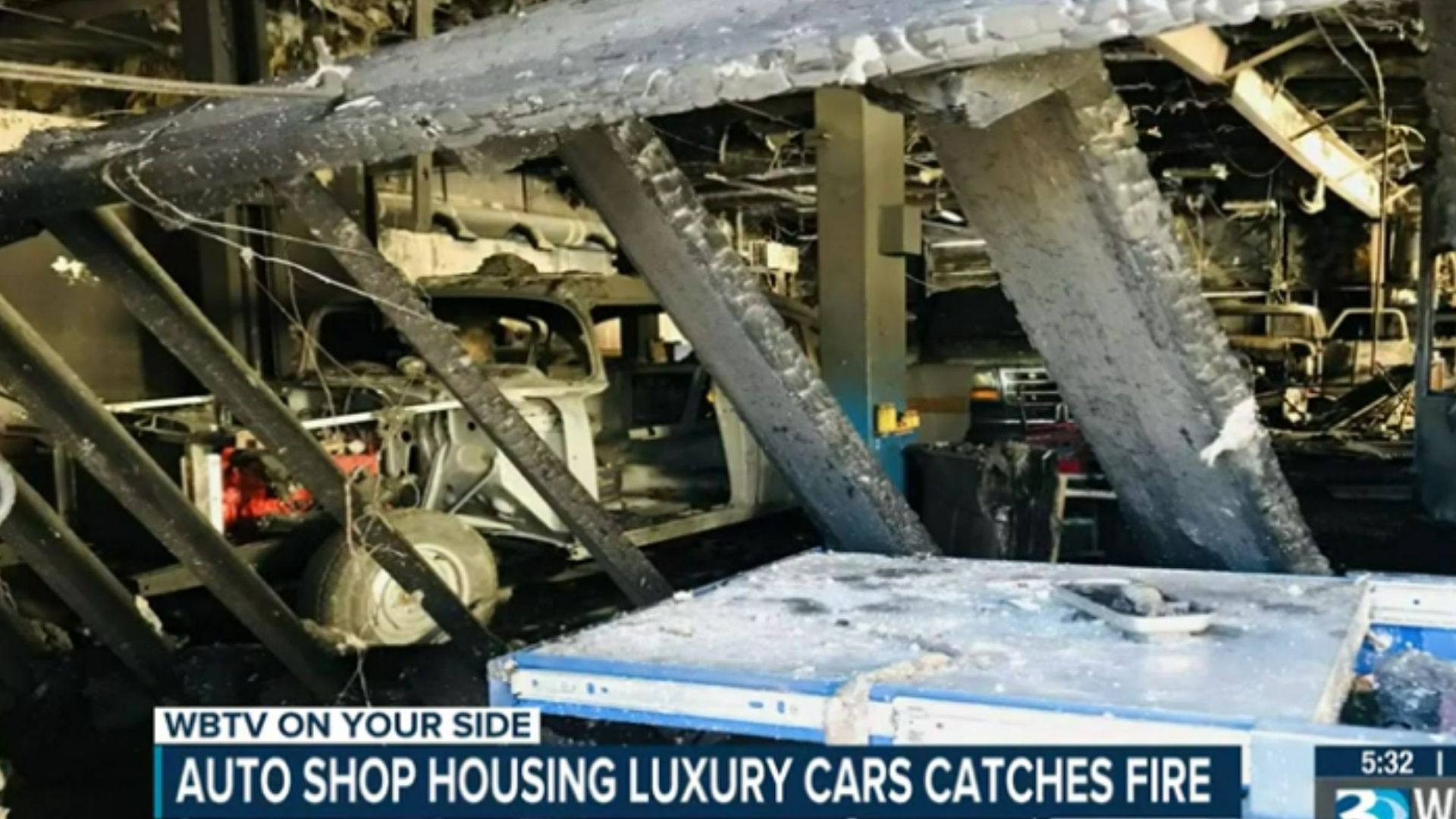 Other car owners weren't as fortunate, but hopefully their insurance and/or the shop's insurance will step up. Sadly,money can't bring back rare, customized vehicles. Fire officials said several of the cars which were destroyed in the fire were Corvettes, but they didn't specify model years or any other information about them. If not for the hard work of those responding fire crews, it sounds like many more vehicles would've been lost as well as the entire building. Fortunately that wasn't the case.
The cause of the fire is still under investigation. It originated in a car prep area located near the paint booth.
According to Auto Concepts of the Carolinas' website, the shop caters to customers who want to customize and increase performance for their vehicle. It offers restoration services and creates restomods, pro-touring cars, etc. for everything from muscle cars to off-roaders. A local news report says the owner, Jesse Walker, has a stellar reputation among enthusiasts in the area.