The rash of car thefts isn't over yet…
---
Thanks to the COVID-19 shutdowns, 2020 has been a year of high car theft rates which seem to just keep increasing. This is true pretty much everywhere, including the United States, with all kinds of wild scenarios of thieves breaking into people's garages, prying open sunroofs, and swiping vehicles from dealerships at night. Now, Atlanta Police Department is shedding some light on these crimes with a new video showing off a chop shop that was recently busted.
It all started back in August when a North Carolina resident told APD he tracked down his stolen car down in Atlanta. Instead of being chopped up and the parts sold, the thieves kept the ride whole and listed it for sale on social media.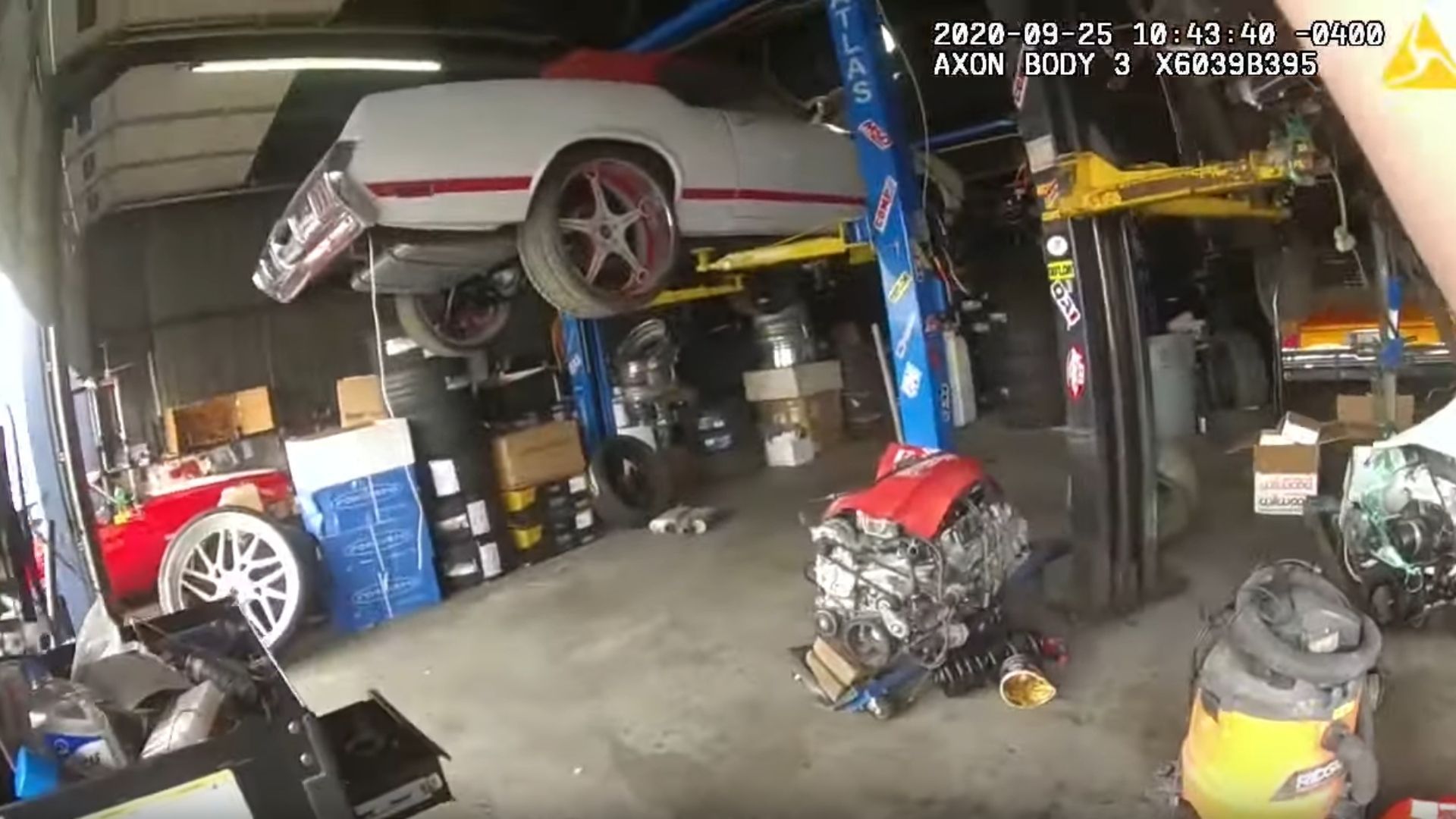 When officers checked out the location listed on social media, College Park Customs, they found the VIN didn't match up with the stolen car. But, after running the VIN they realized it was fake. Police contacted the business owner and asked to search the property for more stolen cars.
What followed as the uncovering of a chop shop. Several stolen engines were immediately identified, plus a stolen 2016 Mercedes Maybach with a fraudulent VIN.
For reasons not detailed out, it took over a month for police to get a search warrant for the property as well as a warrant for the arrest of the business owner, Todderick Ponder. While conducting a more thorough search, officers found 4 stolen vehicles and 8 stolen engines.
Sadly, it's not shocking to find these chop shops, which operate all over. However, the fact one of the cars had been swiped from Little Rock, Arkansas back in 2017 and another was stolen in Atlanta 17 years ago is amazing. Usually, thieves chop up stolen cars as quickly as possible, so we're sure the owners of these vehicles are glad that didn't happen.
Part of the operation of this chop shop was to "rebirth" vehicles using false VIN tags. We've profiled this problem, which has spread from Australia to North America and is a growing issue.