It seems Thanksgiving causes crime or something…
---
A car dealership in Guelph, Ontario suffered a big loss after thieves hit it twice on Thanksgiving weekend. Remember, in Canada everything is backwards and Thanksgiving was over the weekend of October 8. Police say they were called to the dealership on Tuesday the 11 and provided video evidence of the theft of two American muscle cars valued at a combined $260,000. What a time to be alive.
Learn how much someone paid for a Ferrari bed here.
In the video footage, two suspects arrive at the dealership in a white Honda SUV at about 10:30 pm. Obviously, they have a crappy car and want something better, so they're interested in a muscle car – we can't blame them there. However, taking one instead of financing it at 8 percent for 72 months is just wrong.
These sophisticated thieves apparently just smashed a glass door and stepped inside the showroom. They "disabled" the cameras inside and yet there's no mention of an alarm. What kind of business these days doesn't at least have a silent alarm with motion detection? This isn't 1992 but whatever.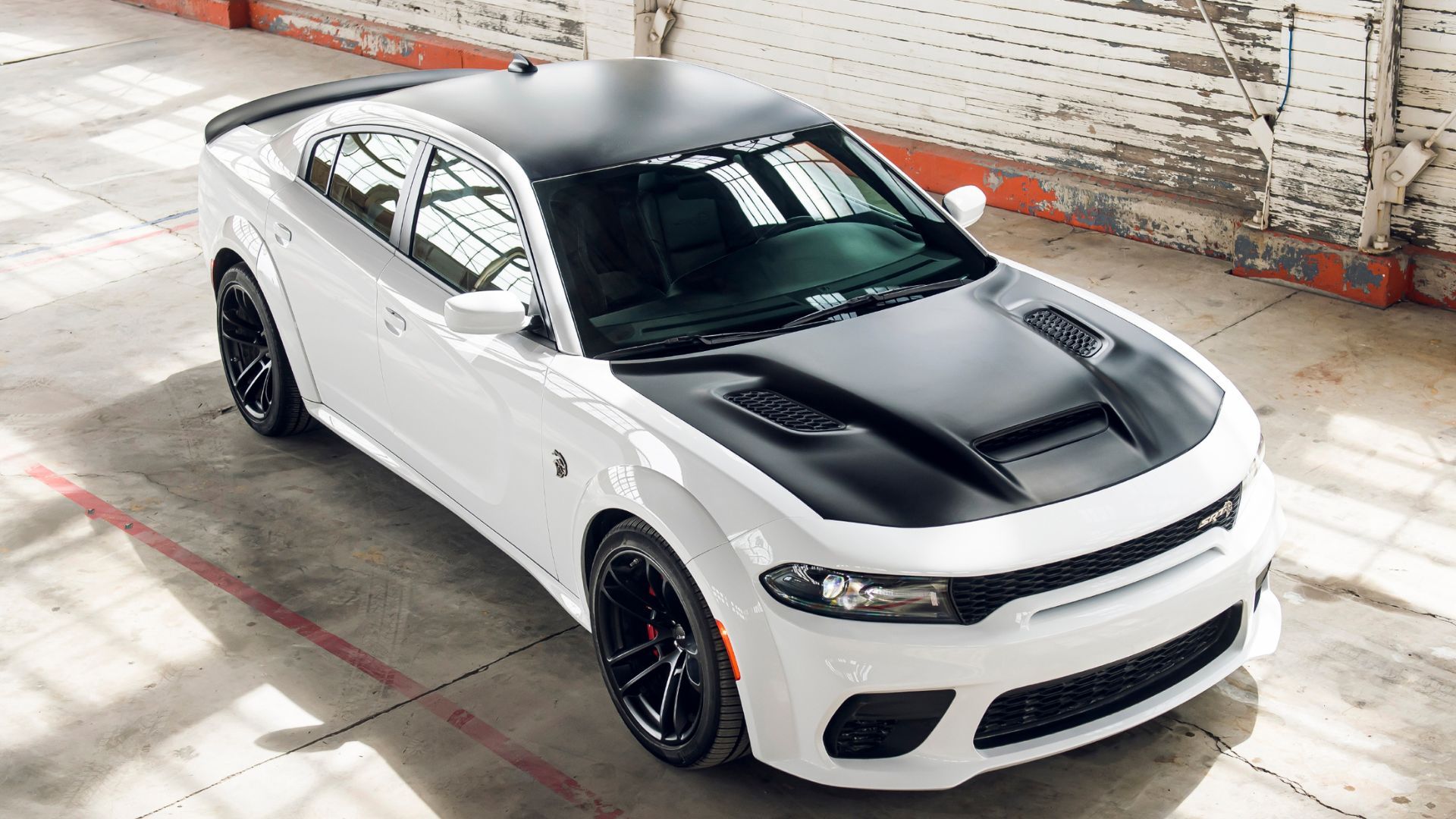 Here's the weird part: on the first night those guys took nothing, just left the backdoor unlocked. Since Canadians were stuffing themselves with poutine or whatever they eat for their backwards Thanksgiving, nobody drove by and noticed the smashed glass door.
The thieves returned the next night, this time driving a Lexus SUV, so they scored an upgrade. They opened the doors and backed the Lexus into the dealership, spending about an hour inside. We're guessing they were breaking into the safe containing all the car keys, because when they left they drove away in the Lexus plus a 2021 Dodge Charger Redeye and a black 2021 Dodge Challenger.
Not only did the suspects take the two Mopar muscle cars, they apparently absconded with $25,000 in unspecified equipment from the dealership. Police are asking the public for any tips they might have about this heist.
Canada, just like the US, has suffered from a rise in car thefts in recent years which the media used to blame on covid. Now we just play dumb about what could possibly be encouraging thieves to commit crimes, only to be caught and released before the ink dries on their paperwork. It's a real mystery.
Source: CTV News
Photos via Stellantis