The beautiful muscle car was being transported from New York to Georgia.
---
Cars sitting atop an open car trailer while rolling down the interstate is a common sight. Most often this involves brand new cars being delivered to a dealership, but many private buyers hire auto transport services to deliver a vehicle they had just purchased since many classic cars that are sold are purchased from out of state. That was the case here with a beautiful restored Mach 1 429 Ford Mustang. Except, this ended up being a shipping disaster that ultimately ended in tragedy for this classic Ford pony.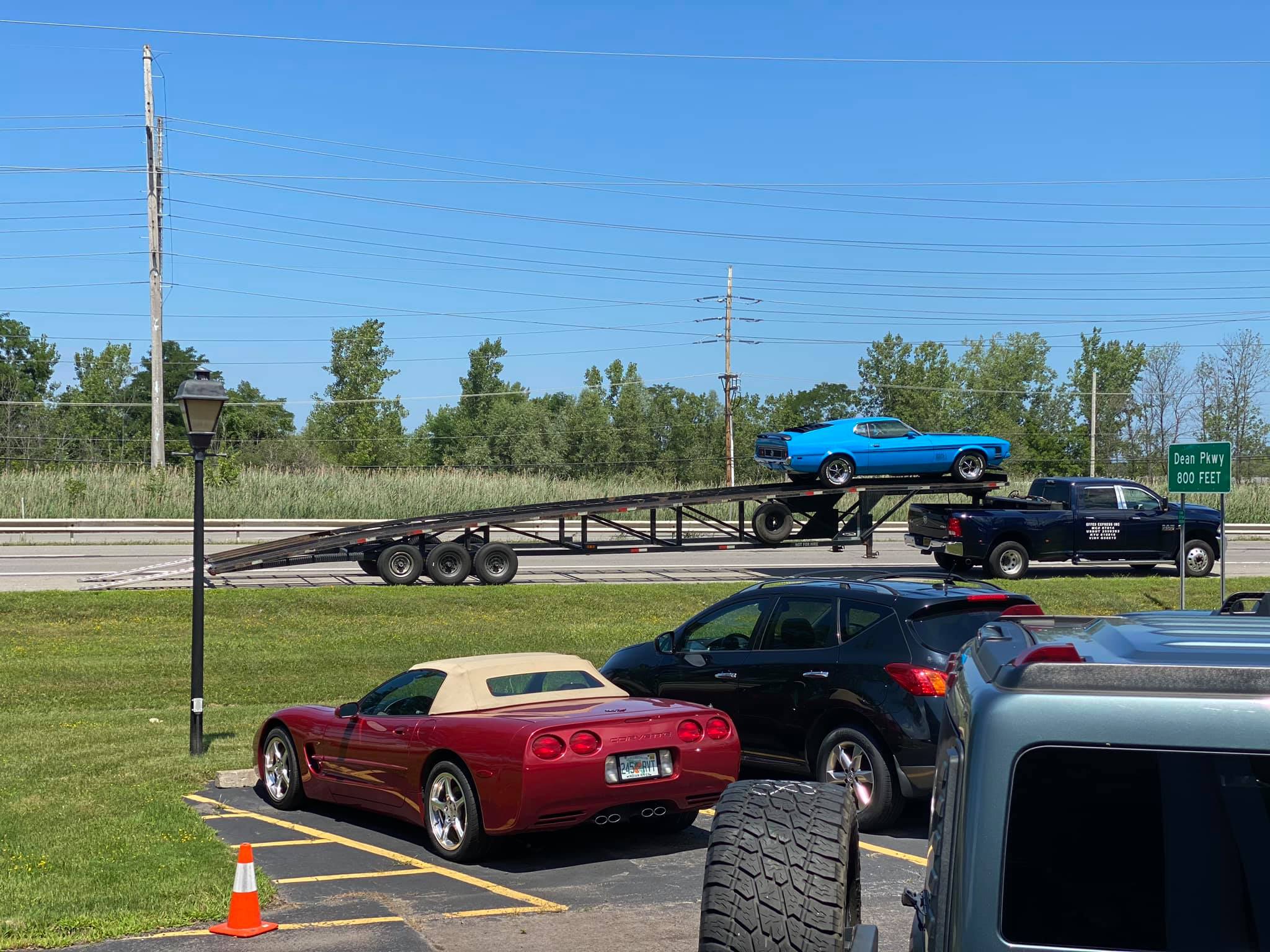 David James owns a classic car dealership in Rochester, New York, called Level One Classic Cars. He purchased a beautiful restored 1971 Mach 1 429 Cobra Jet in Grabber Blue through the Mecum auction and sold it to a buyer in Dawsonville, Georgia, who hired an auto transporter to deliver the car. In Google Maps, the two locations are 901 miles apart with an average driving time being about 14 hours. With just 20 minutes away from the drop-off destination, the transporter that was shipping the classic Mach 1 Ford Mustang atop the open-trailer was involved in a highway accident. In these heart-wrenching photos, there's no denying that this muscle car has been completely crushed. At this time, the reason for the accident remains unknown.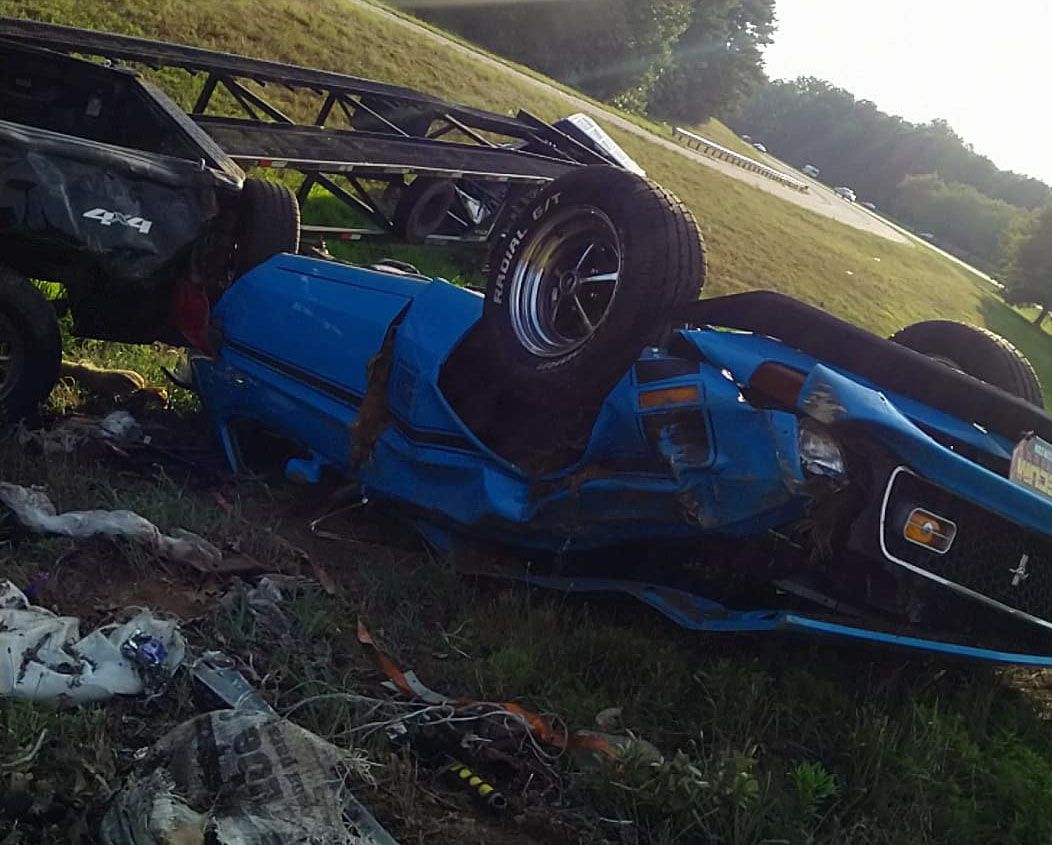 When hiring a transporting company to ship your car, there's always the idea that something can happen along the way. More often than not, the car is delivered without a hitch besides normal traffic delays and minor inconveniences. One would not expect to receive photos of their newly purchased classic muscle car upside down and crushed on the interstate, especially so close to its final destination. It's also sad that its new owner had yet to see the beautiful '71 Mach 1 in person.