This is not your average C5 Corvette.
---
Usually a C5 Corvette isn't something to stop and take notice of, but this 2002 Chevy Corvette is something more. The owner has put $40,000 worth of modifications into the car, pushing its performance capabilities far beyond stock. At the same time this ride doesn't look overly flashy, although we wouldn't call it a sleeper since that's not possible with any Chevrolet Corvette.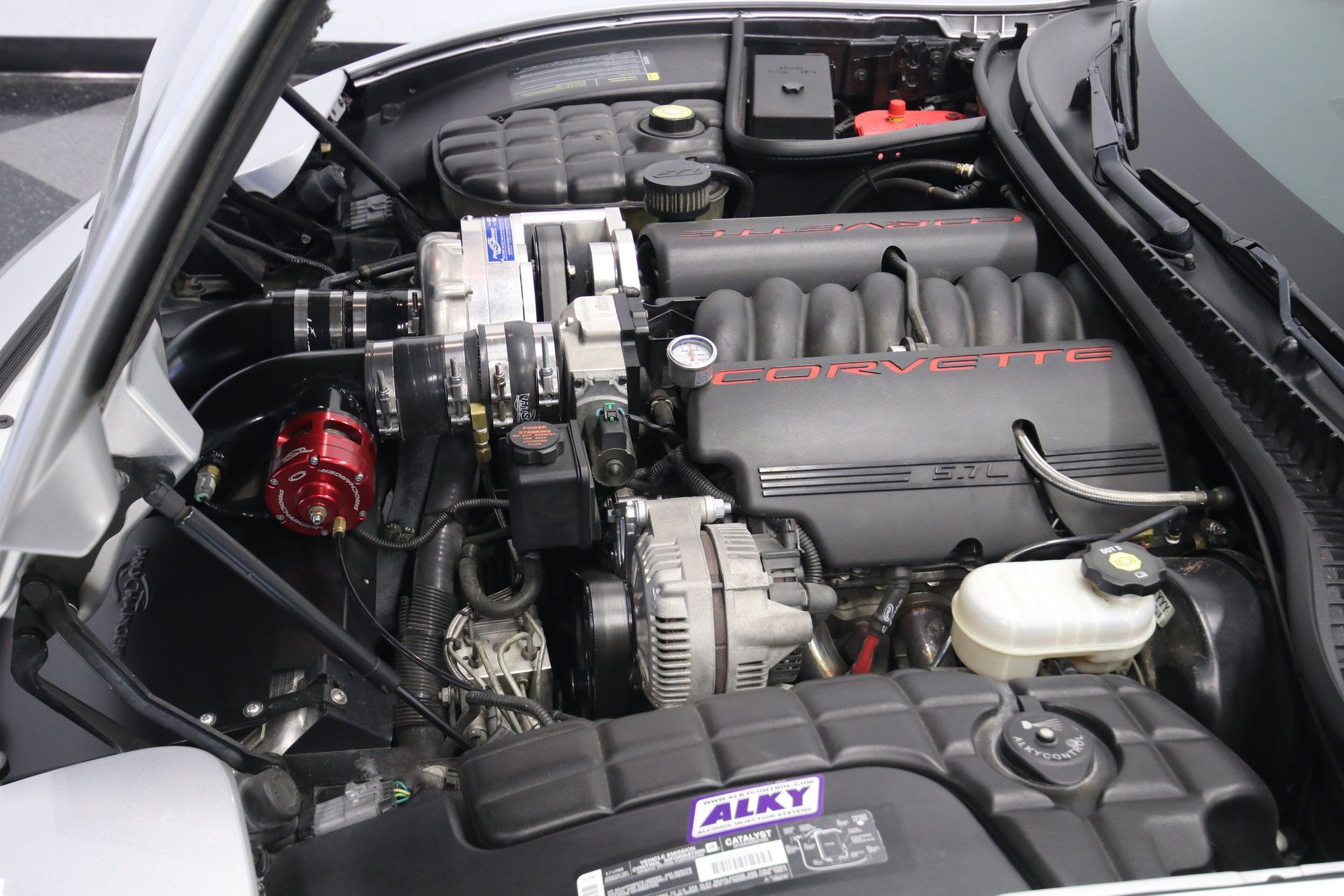 Yes, this C5 uses a 5.7-liter LS1 V8, but it's force-fed through a ProCharger D-1SC supercharger with twin intercoolers. Also part of the setup is an 8-rib belt system and a big blow off-valve. The performance upgrades don't stop there. The engine has a BBK 81 mm throttle body, 80-lb. injectors, a Texas Speed blower camshaft, Harland Sharp roller rockers, Comp Cams pushrods, and upgraded motor mounts. A Dewitts racing radiator with high-speed fans helps keep everything running at the right temperature.
As if that's not enough in upgrades, this C5 also comes with an Alky Injection methanol kit. This helps cool and concentrate the fuel intake for a more potent burn, leading to more power. The seller says this Chevy is pushing 750-horsepower!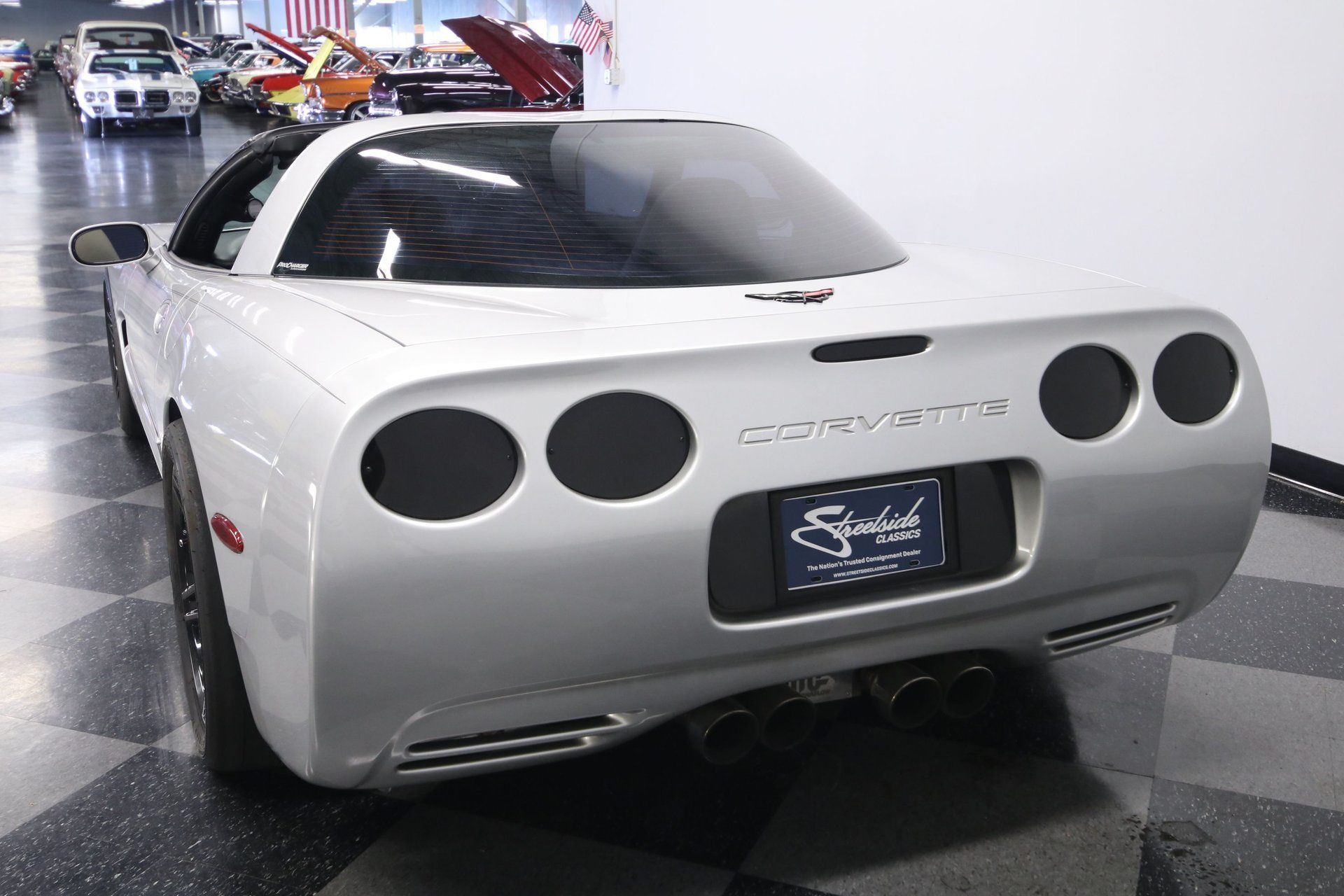 Bolted up to the engine is a fortified four-speed RPM automatic transmission with a 3300 stall. Power goes from there to a reinforced 3.31 rear end. Keeping the wheels from hopping are Bilstein race shocks. An adjustable lowering kit and ZO6 front/rear sway bars are also included.
But that's not the end of the build. Wrapped around those black ZO6-style rear wheels are Mickey Thompson drag radials, maximizing grip. Cross-drilled and slotted four-wheel disc brakes are very much necessary with all that power. There's also Billy boat long-tube headers which feed into the Billy Boat X-pipe exhaust system, and that setup sounds excellent.
Cosmetic changes to this Corvette are few and that's a good thing. The factory Quicksilver paint is in great shape. A gray pinstripe running the length of the car adds a subtle touch. Tinted front turn signal lamps and taillights give this car a little bit of a sinister feel without being too much. It's great to see someone exercise some restraint when they could have easily gone with an over-the-top look.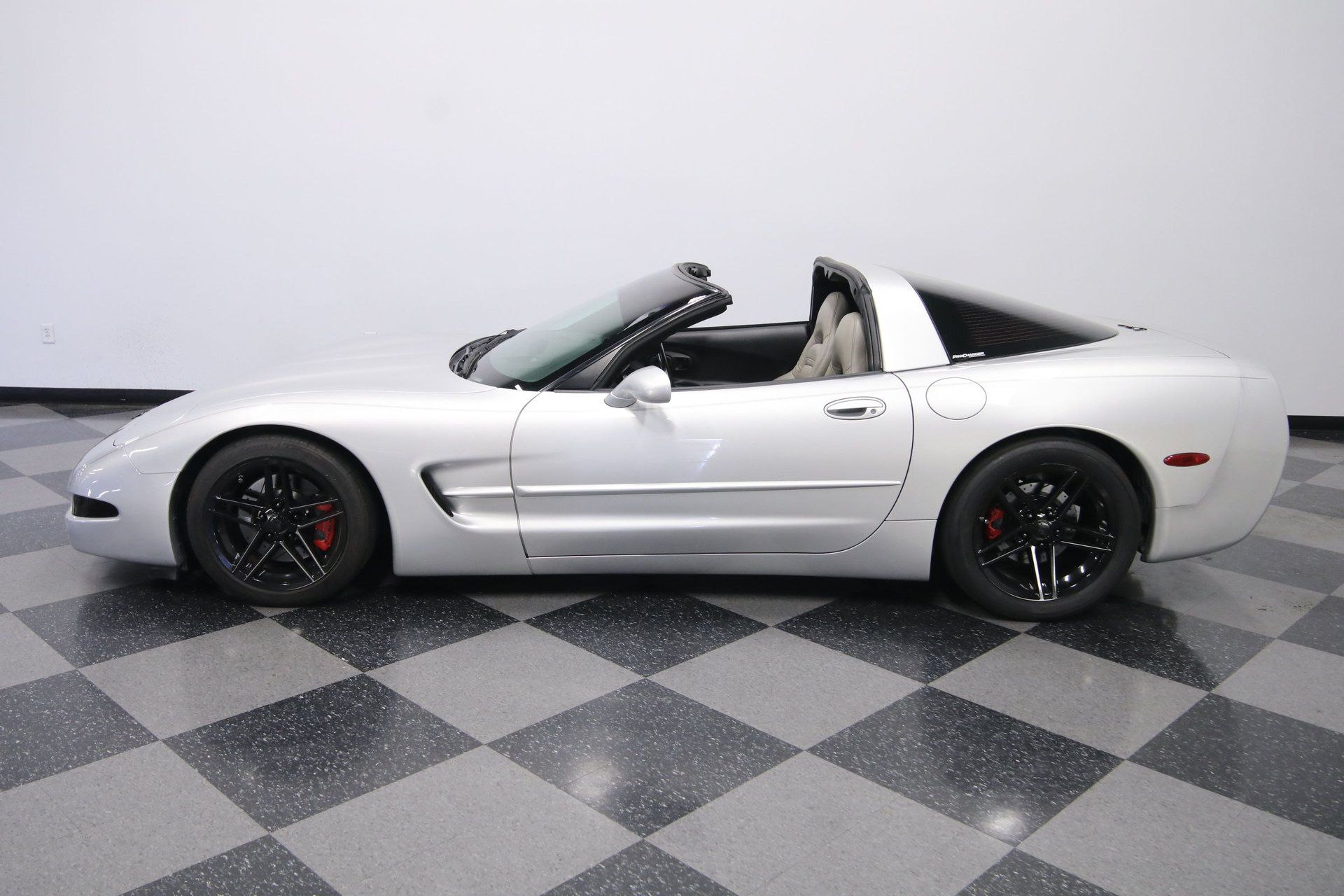 If you'd like to drive and own this unique C5 Corvette, contact the dealer handling the sale, Streetside Classics.
More Corvettes, More Fun