The famous race car now has a new home.
---
Few names are as known in the high-stakes world of NASCAR as the infamous Jeff Gordon. Through the use of his prized "Rainbow Warrior" car, he was able to secure three wins, seven top-5 finishes, and the NASCAR Cup Series championship within the 1996 and 1997 race series. It also won the Winston Cup Series races at Wilkesboro Speedway and Martinsville Speedway. These short-track victories helped to reinforce the car and its driver into NASCAR history. "Rainbow Warriors" chief crewman Ray Evernham bought the car, effectively named "Brewser", on January 21 for a total of $155,000.
Think this is cool? You should see this insane street legal NASCAR here.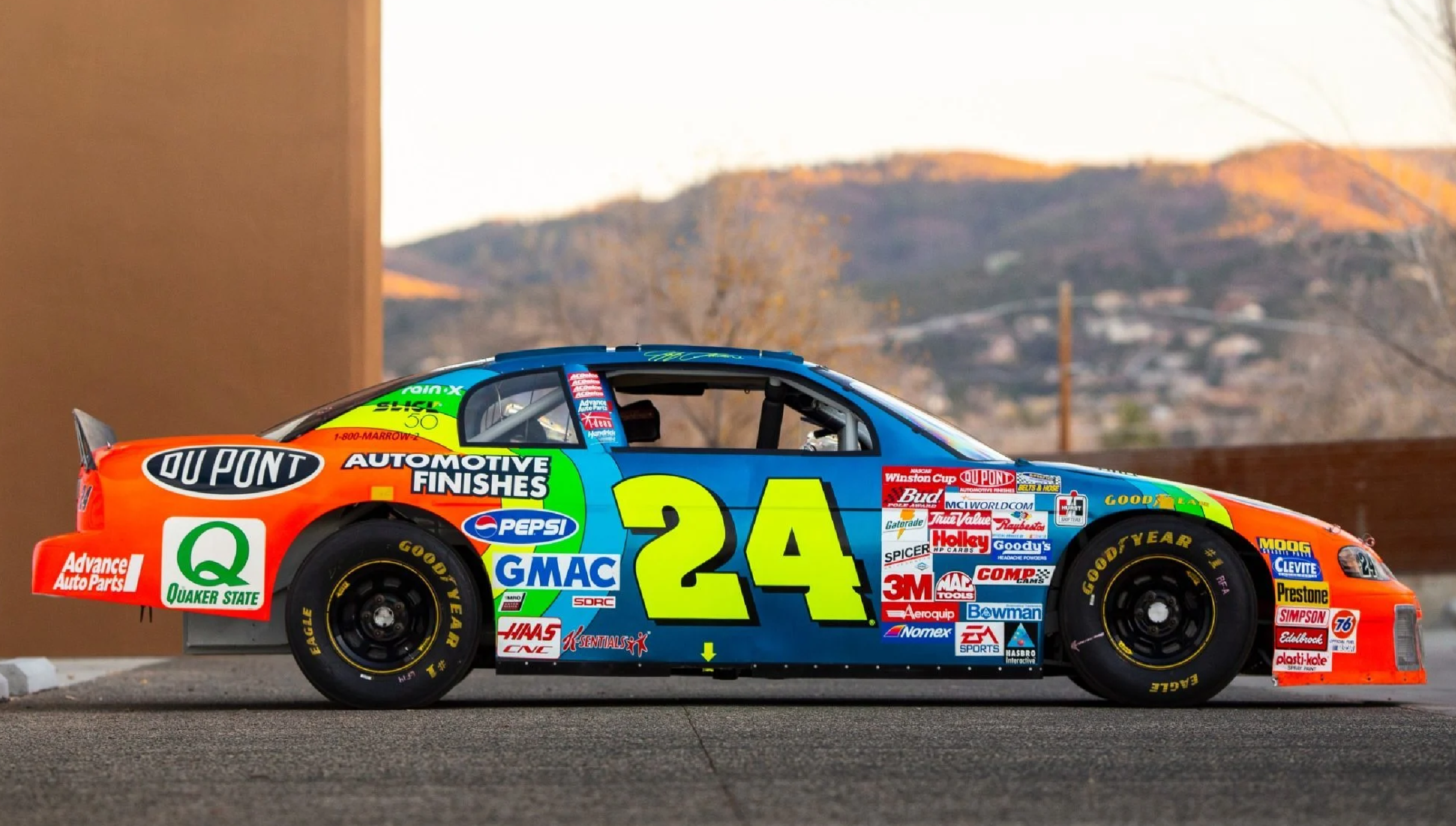 1999 was the last time that the car saw an actual track, which was used only for testing purposes. After ten long years of sitting, "Brewser" got an update in 2009 by the hands of Rhine Enterprise in Denver, North Carolina. This refurbishment included a Hendrick 358ci V8 mated to a 4-speed manual, the car has also been fitted with all of the necessary components for hitting the short-track or road courses. That monstrous 358ci V8 has been equipped with a Holley 830-CFM NASCAR carburetor, Hendrick Motorsport valve covers, and a lightweight carbon-fiber air cleaner cover. As far as the identification goes, the engine block is stamped with the JRH-049 code and the Chassis # is 2421 to confirm that this car truly does walk among us.
Previously the car went up for auction on the behalf of the Arizona-based owner at the Bring A Trailer auction. As previously stated, Ray Evernham has secured himself as the rightful owner of this integral piece of NASCAR history. Although the car may not be officially competing in NASCAR races anymore, due to the recent banning, it is still exciting to think about what the future may hold in store for this car. Both Jeff Gordon and Ray Evernham are legendary names in the automotive and Nascar worlds, and the recent news of the reuniting of the car and one of its previous companions makes this a heart-warming and interesting story.