Know someone who's shopping for a car-centric house?
---
A mansion in Las Vegas has been freshly listed on the market and it comes with 2 garages large enough to fit 20 vehicles and an RV. Marketed as a car lover's dream home, the $5.5 million Mediterranean-style mansion can be purchased using cryptocurrency.
Learn what happened to Nash Bridges' Plymouth 'Cuda here.
The larger of the 2 garages is detached from the house. According to the listing agent, if you put an RV in there, it's still possible to cram 16 cars in the remaining space. We wonder how much room would be left after wedging in a vintage fire truck and tank? Two of the bays in the garage area heated and cooled, so if you have a couple of rides you really want to pamper they can go in there.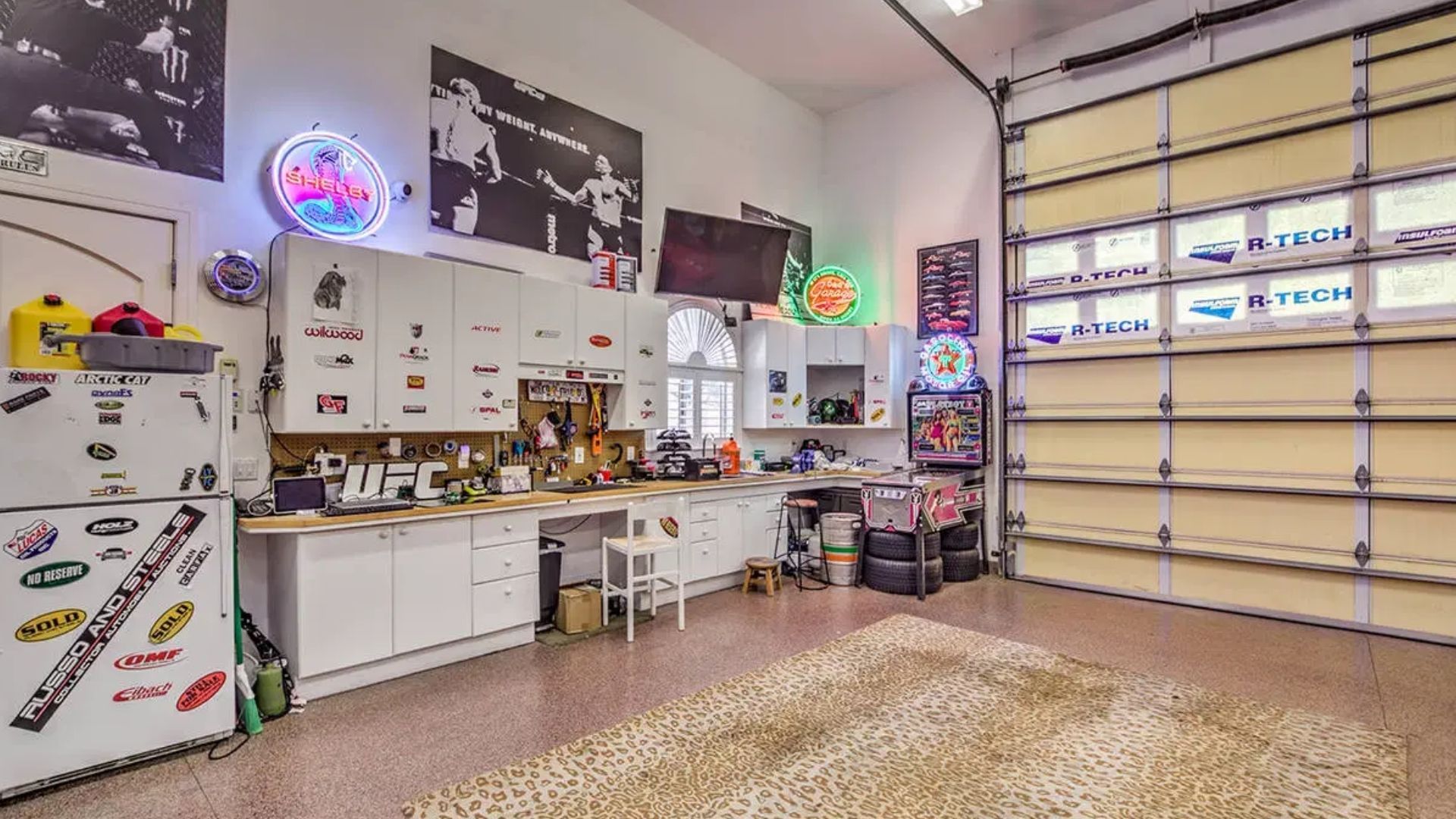 In the first bay of the big garage, there are 5 car lifts, allowing space for 10 cars total. Electric charging stations are available in both bays, so if you have an EV or plug-in hybrid you won't have to install any extra equipment.
If that's not enough, the 4-car garage attached to the mansion allows you to keep your daily drivers easily accessible.
Since the mansion sits on 1 acre, you have some privacy from the neighbors. Plus, the development where it's located is gated and has a guard, keeping your beloved car collection that much safer.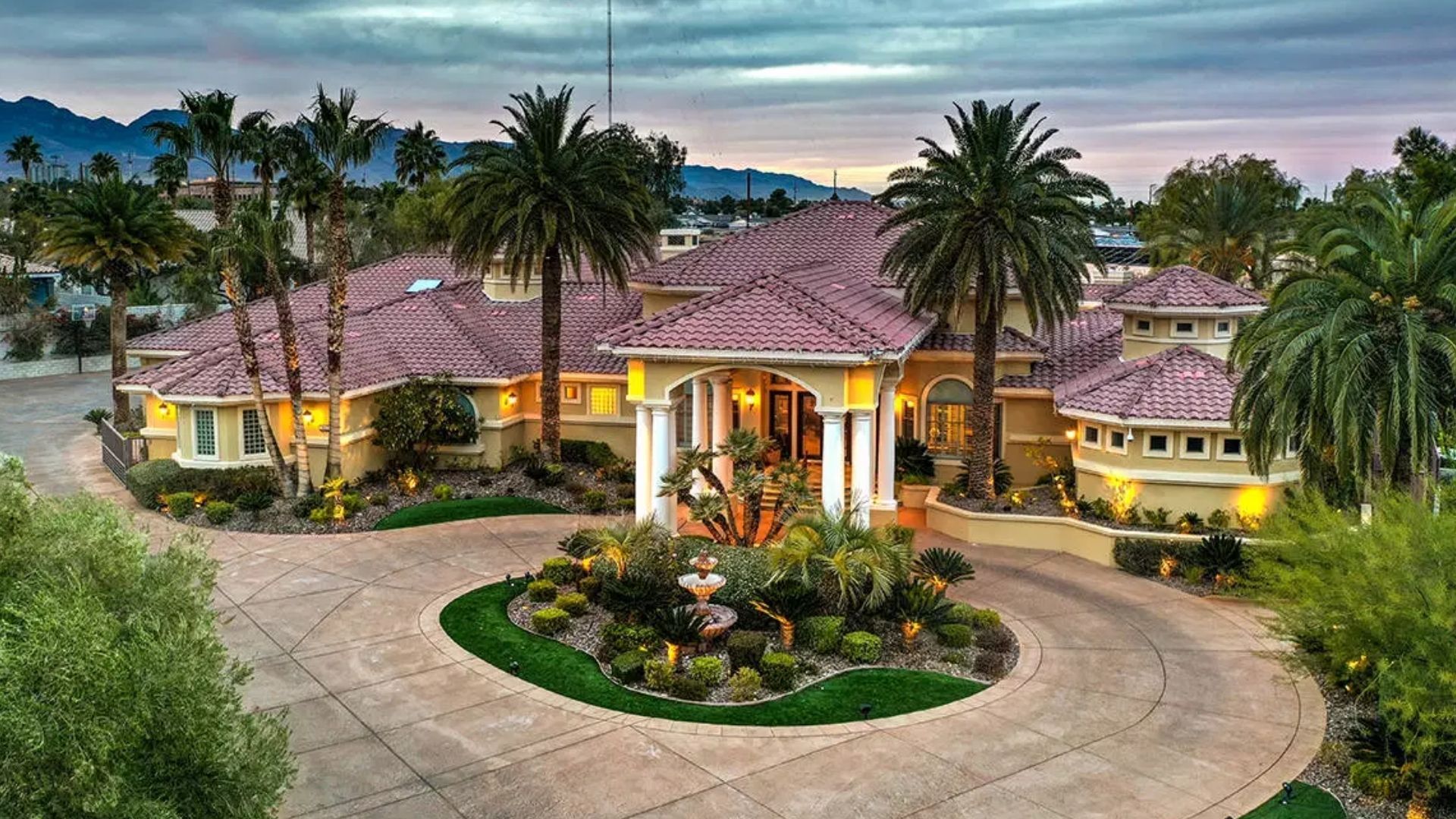 If you care about more than just the garage space, this mansion also comes with 6 bedrooms and 10 bathrooms spread throughout 11,628 square feet on two levels. There's also a guest house, resort-style pool, pool house, bike trail, indoor basketball court, sauna, fitness room, and archery station. The combined square footage of all the buildings, including the garage, is almost 23,000. There are also numerous covered patios to shelter both you and your guests from the harsh Nevada sun.
Source: Las Vegas Review-Journal