Baja racing was forever changed by iconic drivers such as Bill Stroppe and Parnelli Jones not just for their driving abilities but also for their innovation off the track.
---
One of the most famous innovations of the great Parnelli Jones came behind the back of co-driver Bill Stroppe. Secretly sharing his design with Stroppe mechanic Dick Russell, the pair began building a Bronco that would go on to change Baja racing forever. Initially upset by the deception of his team sneaking around behind his back, Bill Stroppe quickly saw the extreme potential in Jones' designs and jumped on board. This decision would lead them to victories in 1971, 1972, 1973, and 1974.
The machine affectionately labeled as 'Big Oly' became one of the most famous Broncos ever built for Baja racing. Its design began with a tubular chrome moly space frame and implemented aluminum and fiberglass bodywork for an incredible amount of weight savings. Under the hood, a Windsor 351-cid engine produces a whopping 390-horsepower that it pushes through a modified C6 B&M hydro transmission. Two 22-gallon fuel cells allowed the racer to drive longer with less fuel stops and built in thermos jugs kept the team hydrated through the grueling race.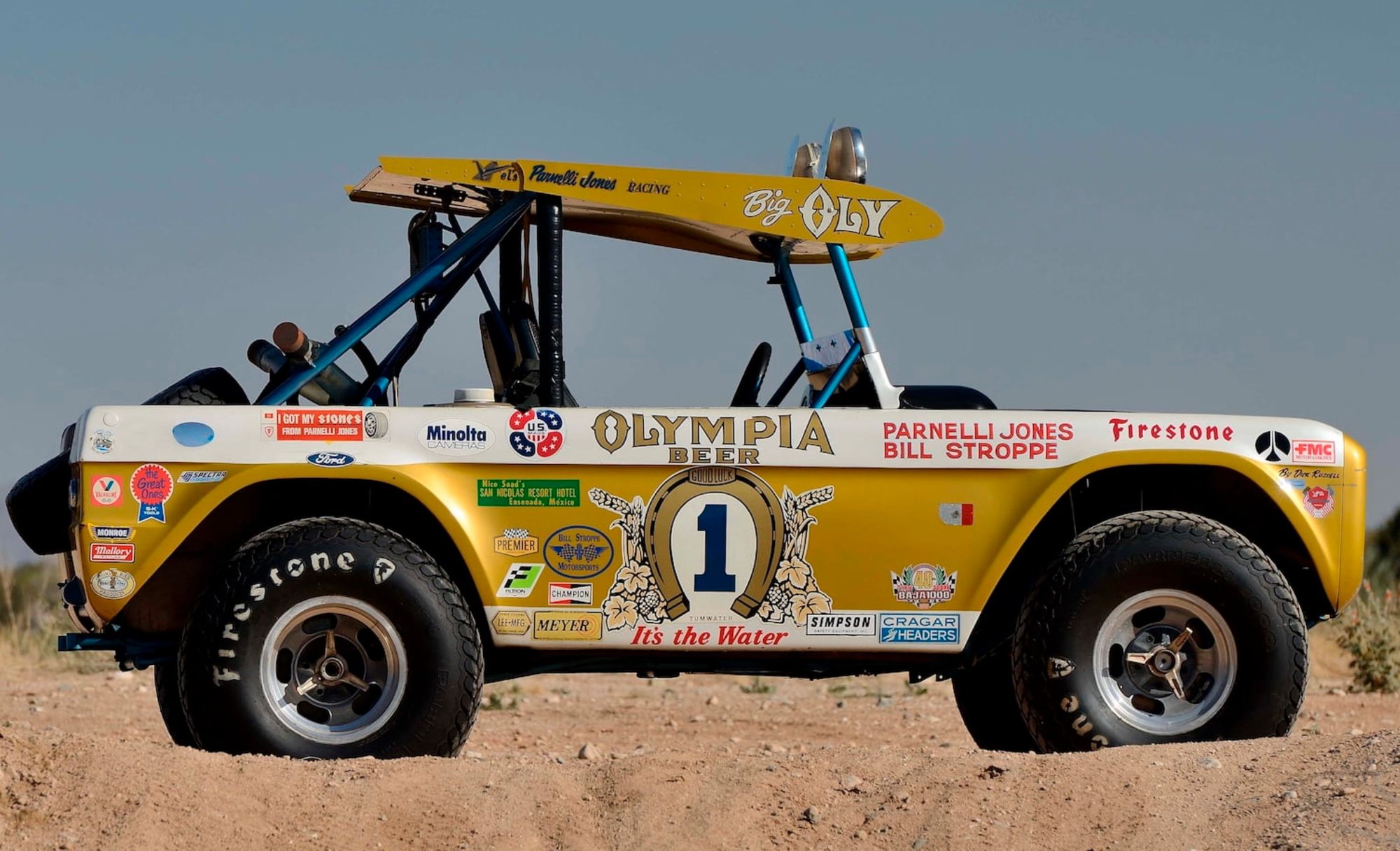 However, it was not simply a lightweight design with a seemingly endless amount of power on tap that made 'Big Oly' such a legendary off-road racer. It was also the way that it handled the terrain and managed to put that power to good use. With a big wing on top, an extreme amount of suspension travel, and a spool rear-end, 'Big Oly' seemed unstoppable but all things must come to an end at some point and the revered Bronco was retired to the show circuit after being on display at Vel's Parnelli Jones race shop.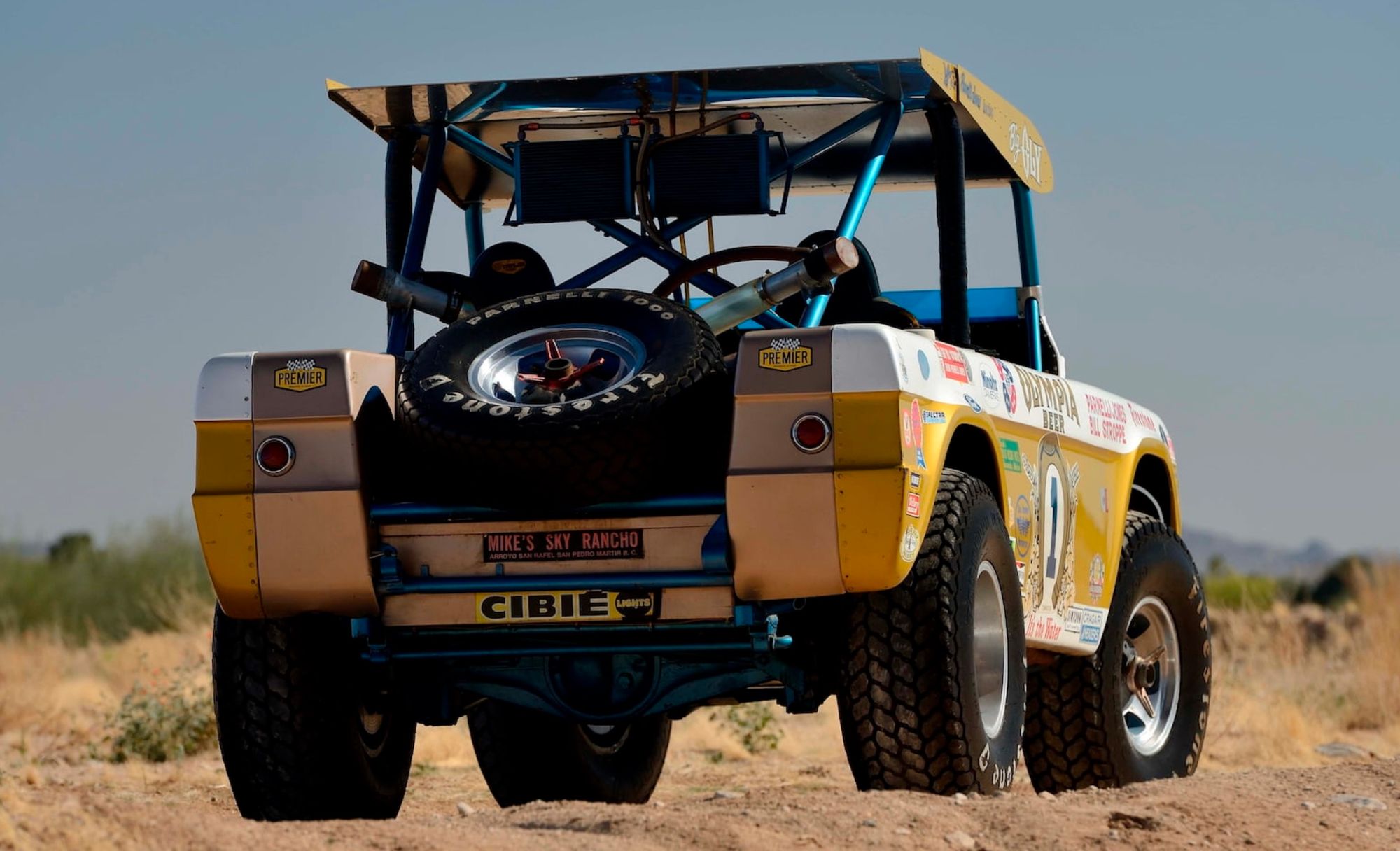 Now this amazing piece of off-road racing history is up for grabs along with a set of spare racing tires, a fuel can, and a spare axle. Mecum's upcoming May auction is your chance to add 'Big Oly' to your collection. Don't miss out.