What a way to celebrate turning 14!
---
Most kids get something like a new phone, bicycle, or a computer for their 14th birthday. But when Ken Block is your dad you get to drift in a Fox Body Mustang 5.0. This white convertible pony is very similar to what Vanilla Ice rocked back in the day, only it has some special mods for daddy's little princess, Lia. What's more, Hoonigan will be giving the car away later, although it hasn't provided details for that yet.
The restoration of this car was done via CarcaineSupply.com. The build includes Maximum Motorsports suspension components, Rotiform wheels, Toyo tires, and a Borla exhaust. It also includes a Scotidi angle kit to make this the ultimate drift machine. What did you think this car was being set up for, regular driving?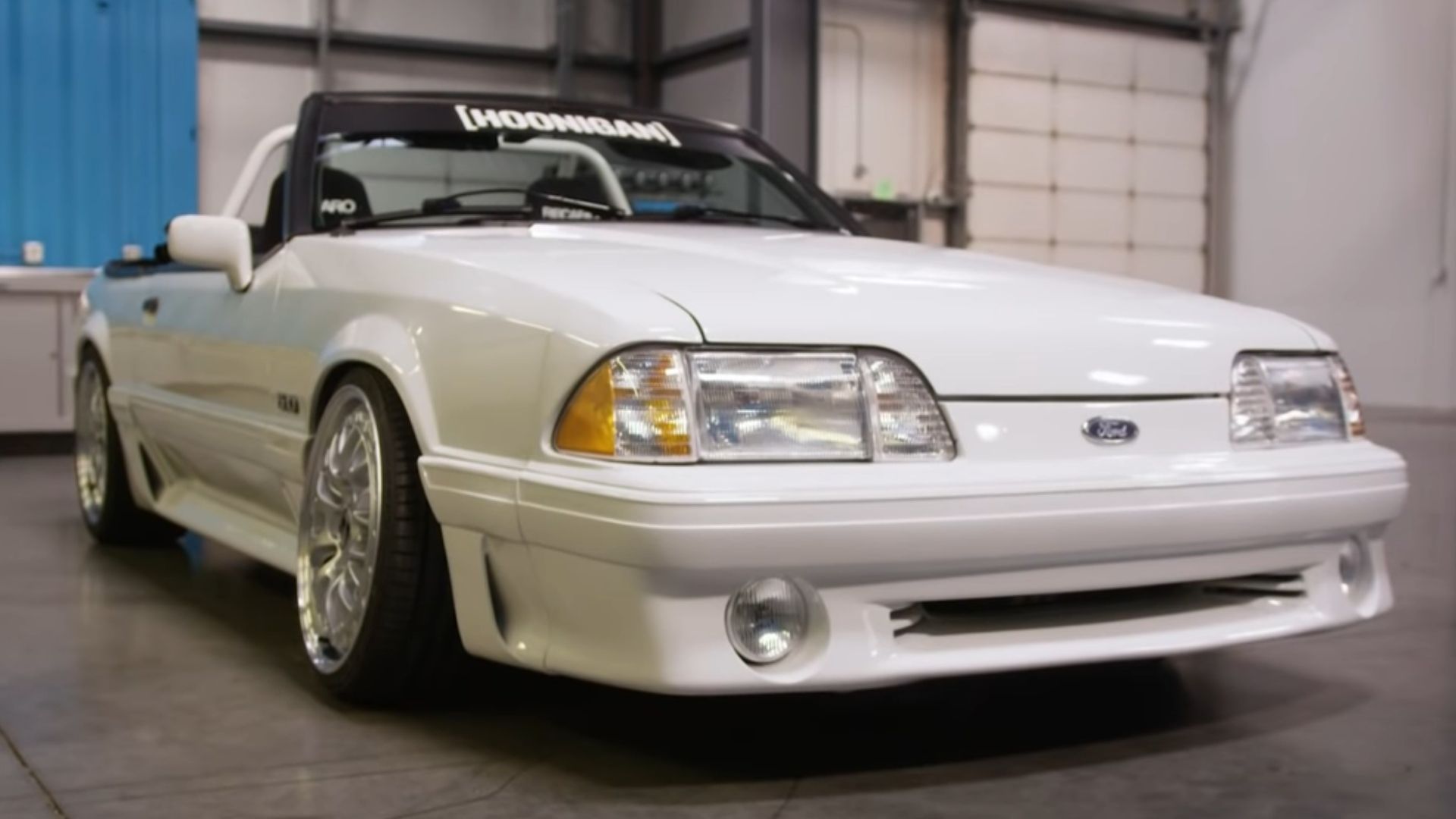 Before you start thinking that building a drift Mustang for a 14 year-old is a waste, know that Block's kid is of course already a gifted driver. Lia was able to do donuts in her dad's Mk II Escort, which the man says is "a very difficult car to drive." Obviously he's proud of his daughter's skills.
The plan with this 5.0 Fox Body is to have one of Block's buddies teach her how to drift using the muscle car. It's a surprise gift and her reaction to it is pretty funny, especially since a video message from Vanilla Ice was part of the presentation. How many teenagers today think that's cool? We have no idea.
As a bonus in the video, we learn what car Vanilla Ice owned before his 5.0 and why he switched. It will make Ford fans laugh with glee, but GM owners might not be so happy about it.
This story also helps blow up that narrative the media pushed for years that the youth of today don't care about cars, they only care about their Xbox or some stupid nonsense. We always knew that was bull, so it's great to see people like Block helping to expose the truth. Although Lia did admit the Fox Body is "far from" her favorite ride.