This rare Fox Body Mustang will cross the auction block tomorrow.
---
The 1993 model year marked the end of the road for the beloved Fox Body Mustang, and Ford sent this car out in style with the introduction of the 1993 Ford Mustang Limited Edition. Less than 500 examples came in the build combination of the car you see here, which will be up for grabs through Raleigh Classic Car Auctions.
If you want a shot owning this collectible 1993 Ford Mustang, you'd better act fast as it will be crossing the auction block tomorrow, August 21st.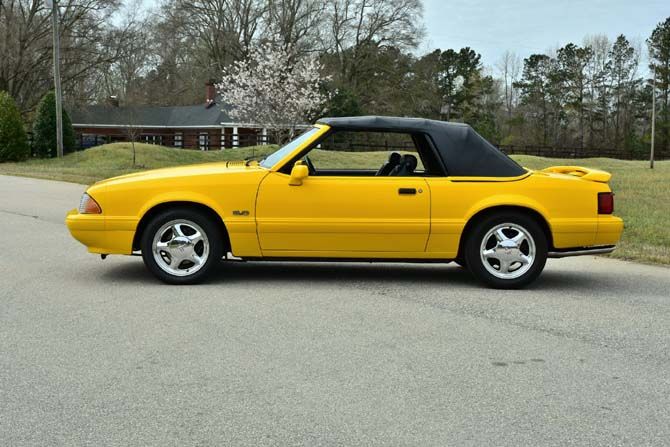 A total of 3,003 Limited Edition Mustangs were built in 1993, and 1,500 of which came in all-white color scheme with white paint, white wheels, white leather and a white soft top. The remaining 1,503 were painted in Canary Yellow with chrome wheels, and you could get either a white interior with a white top or a black interior with a black top. Of these black-and-yellow Limited Editions, just 452 were equipped with the five-speed manual transmission like this car heading for the auction block.
This color combination wasn't the rarest of the Limited Edition Mustangs and with 66,000, this isn't the lowest-mileage example out there, but it is definitely a solid car that has been well cared for and enjoyed over the last 27 years. As much as the Fox Body Mustangs were modified back in the day, this car remains completely original right down to the numbers-matching 5.0-liter V8. While it isn't clear if this car has had any cosmetic touch-ups at any point, this Mustang shows incredibly well.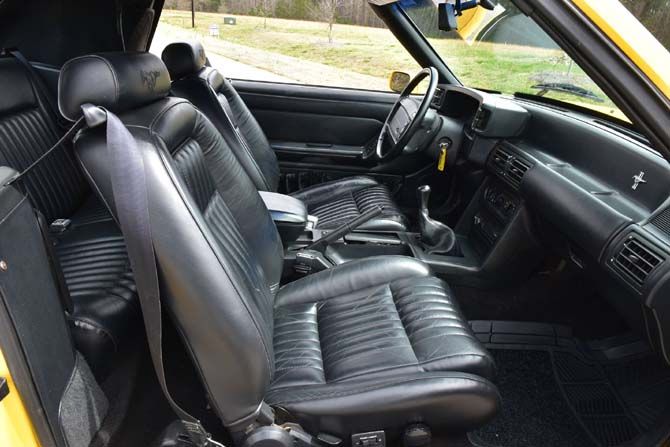 This 1993 Ford Mustang Limited Edition will be crossing the auction block at the Raleigh Classic Car Auctions' Summer 2020 Raleigh Classic, which takes place August 21-22, so be sure you're registered to bid.