Roll in this notchback 5.0 without breaking the bank!
---
When it comes to Fox Body Mustangs, the GT hatchback generally gets the lion's share of attention, but if you want to make a Mustang fanatic weak in the knees, then roll up in this 1988 Ford Mustang LX 5.0 notchback. There's just something about that flat trunk and rumbling 5.0-liter V8, and with a list price of just $8,999, this car would be great to drive as-is, built into a racecar or even transformed into a law-enforcement replica like the old California Highway Patrol or Florida Highway Patrol Mustangs.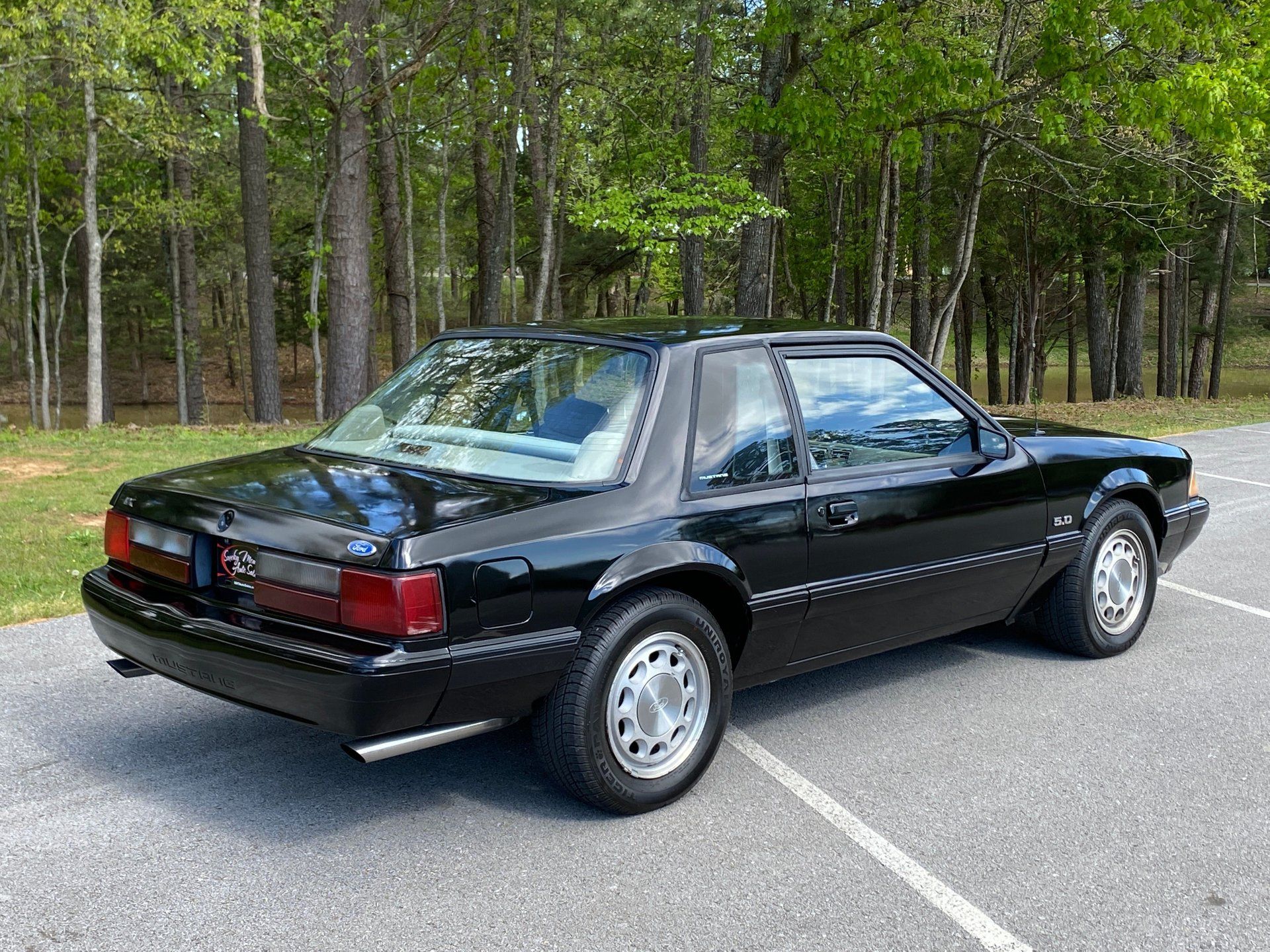 You don't find many of these notchbacks unmodified these days, and this '88 LX looks practically bone stock right down to its original wheels. The body of this Southern car is solid, but it has been repainted in its original shade of black. Although she's not perfect, this Mustang is a solid five-footer with a price that can factor in any restoration or modifications you might want to do.
Aside from the cool-looking body style, the heart of this pony car is that 5.0 V8, which is rated at 225 horsepower and rumbles to life through dual exhaust outlets. The five-digit odometer shows around 40,000 miles, but the ad indicates that this has most likely rolled over once, which still isn't bad mileage for a 32-year-old car.
If you're looking for a budget-friendly modern classic, then this 1988 Ford Mustang LX 5.0 notchback is a great car with its iconic looks and rumbling V8. Smokey Mountain Auto Sales has this Fox Body notchback listed for $8,999, but you can always click HERE to make an offer.