Are you excited to see the movie?
---
When it comes to the Fast and Furious franchise, there's been a steady progression to push for increasingly ridiculous action sequences and crazy cars. One of the most talked about rides featured in F9 is a mid-engine 1968 Dodge Charger driven by Dominic Toretto, of course. John Cena, who plays Toretto's brother in the new movie, released a video on Twitter where he talks about the heavily modified Mopar.
Check out John Cena's car collection here.
Before you judge Cena as just some meat head, the man is actually a big gearhead. The WWE star owns quite a few muscle cars, in particular Mopars like a 1970 Plymouth Superbird and a 1966 Dodge Hemi Charger 426, so he knows his stuff well enough. That makes his insight into what he calls "Frankenstein's Monster" interesting.
There's no doubt the 1968 Dodge Charger is a far cry from stock. Not only does it have the engine mid-ship, the thing has been lowered dramatically with plenty of chassis mods. There's a whole lot going on with this muscle car we probably don't even know about yet, and the video is brief, because it's designed to make you excited to go see the movie in theaters.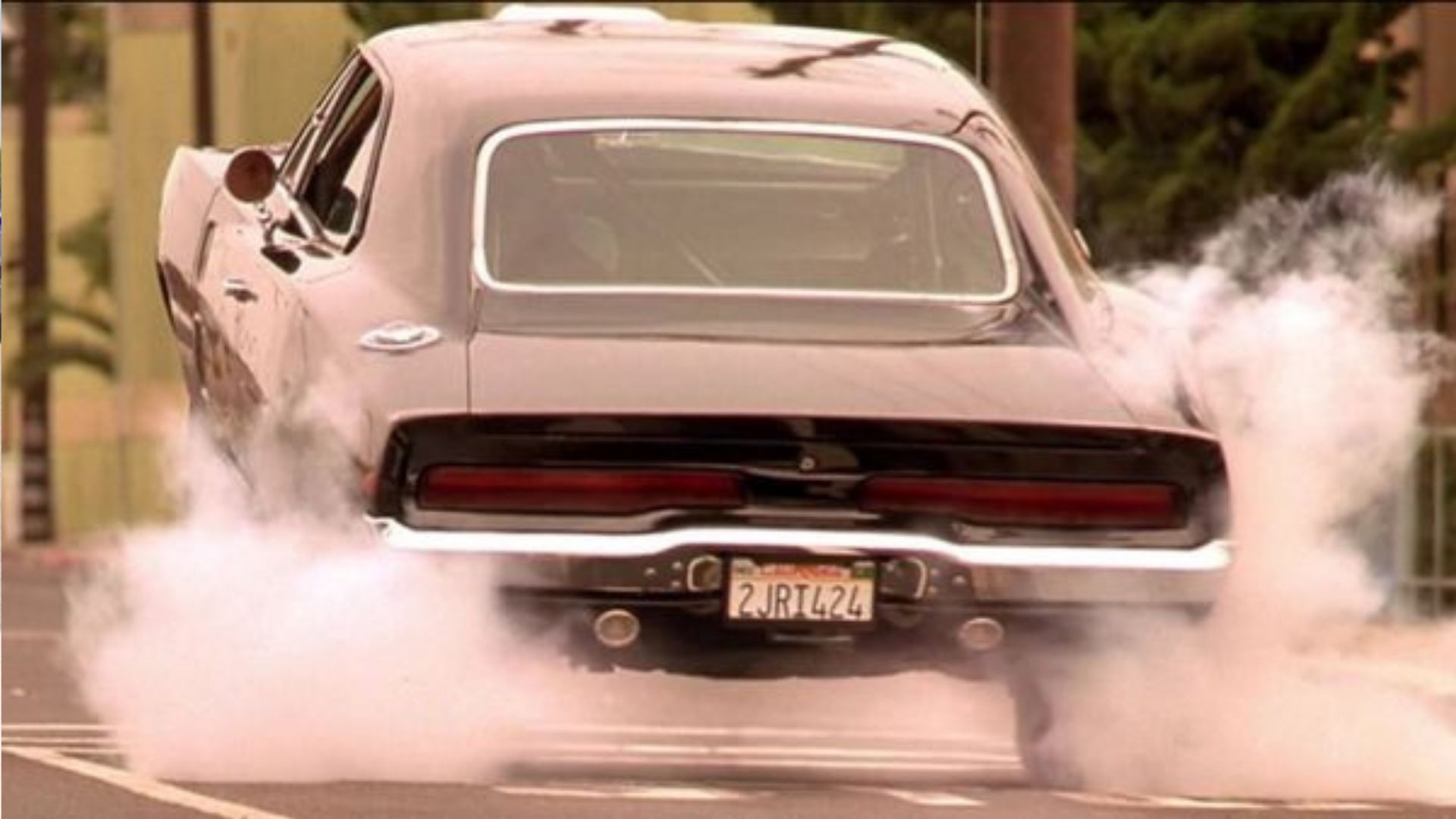 Anyway, Cena says the mid-engine Charger is "awful-some" or a combination of awful and awesome at the same time. He doesn't really elaborate about why that is specifically, but he does say he's not sure what the series will create next to outdo this ride.
There have been rumors of an all-electric Dodge Charger in F9. While that might not come true, we do know the plot centers in part around the use of giant magnets which can pull cars through buildings. It might not be the most realistic plot point, but these are after all just popcorn movies. Also, the series finally has its foray into space, outdoing that climactic submarine chase scene from The Fate of the Furious.
Are you going to see this movie in theaters? Are you excited about it at all? Let us know in the comments.