After "jumping" off two buildings, it's ready to show off.
---
If you saw Furious 7, you saw the kind of punishment the Lykan Hypersport was put through during filming. Sure, a lot of the building jump scene was CGI and the supercar had been built up for performing the stunts, but it still took a beating. That's actually common with vehicles used in the Fast and Furious franchise, so there are people who like to scoop up the cars for relatively cheap and give them a new lease on life. That's exactly what happened with the Lykan Hypersport featured in the seventh movie.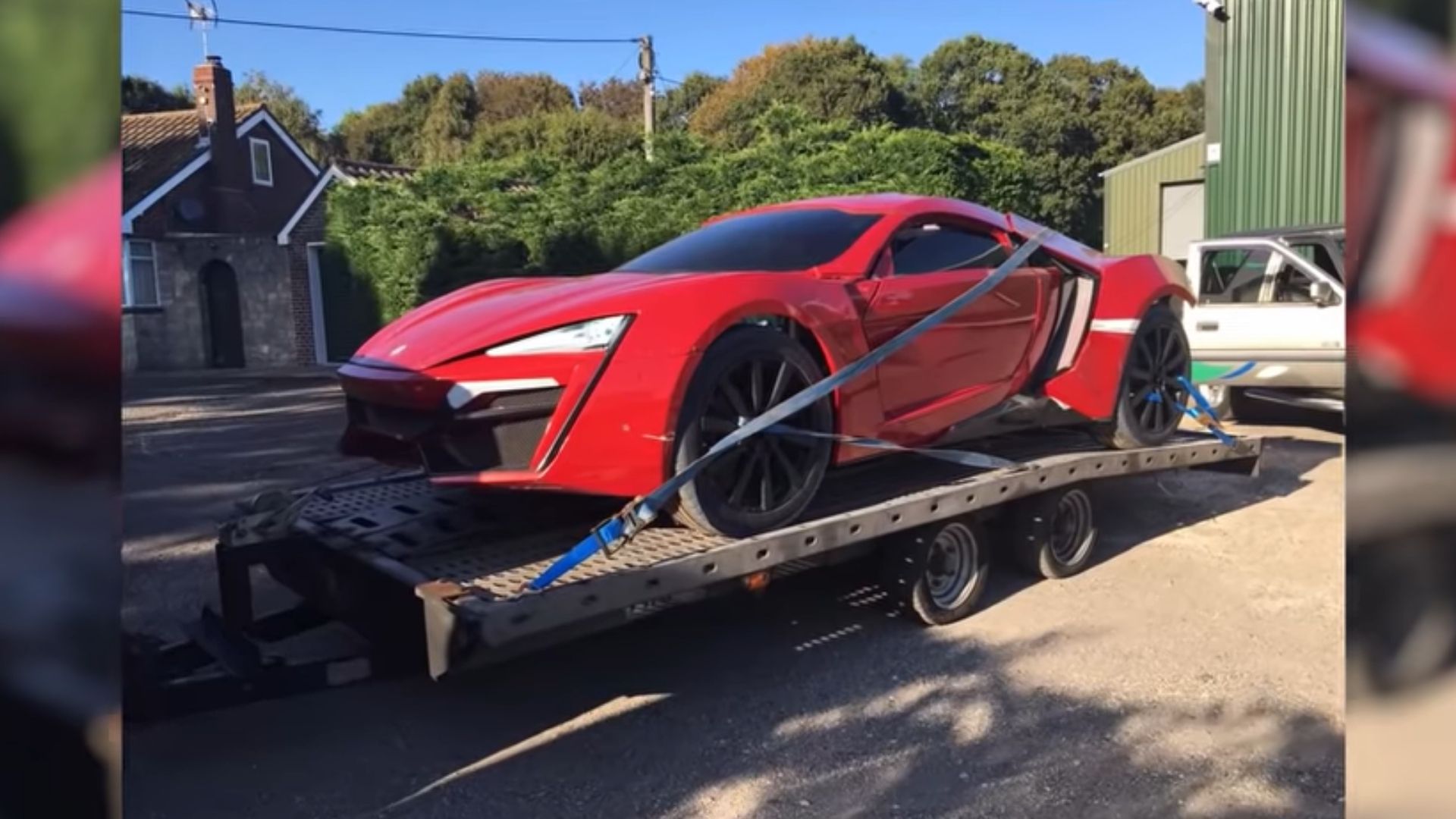 Casey Putsch is the founder and CEO of Genius Garage Racing and he thought it would be great to grab the Lykan Hypersport to return to its glory. As he fully admits in the video interview, he often bites off more than he can or should chew, which seemed to be the case with this supercar.
For many, Furious 7 was their first introduction to the Lykan Hypersport. Some might have thought it was created just for the film, but the reality is so much more interesting. The supercar is actually Lebanese and it was made by W Motors, which is based out of the United Arab Emirates. Of course, it made waves in the automotive world since it was an oddity and a legitimate performance machine, thanks to the twin-turbocharged flat-6 engine pushing 780-horsepower. It also does 0-62 in just 2.9 seconds and has a claimed top speed of 245 mph.
That kind of performance and the drop-dead gorgeous looks combine to make it understandable why anyone would go crazy over this car. You can listen to Putsch's story in the video since he tells it better than anyone, but once he did get the Lykan all buttoned up and took it out, people got pretty excited since they instantly recognized what it is. We're hoping as things open back up, maybe in 2021, and we have events again this supercar will be making the rounds.