It's what all the cool kids are driving these days…
---
If you look on Facebook Marketplace long enough, you'll find all kinds of interesting vehicles. However, even among the oddballs out there, this Jet-Powered Cheese Wedge is a standout. Naturally, it's being sold out of Lake Geneva, Wisconsin. Don't tell them that California cows are supposedly happier, because we're pretty sure them's fightin' words.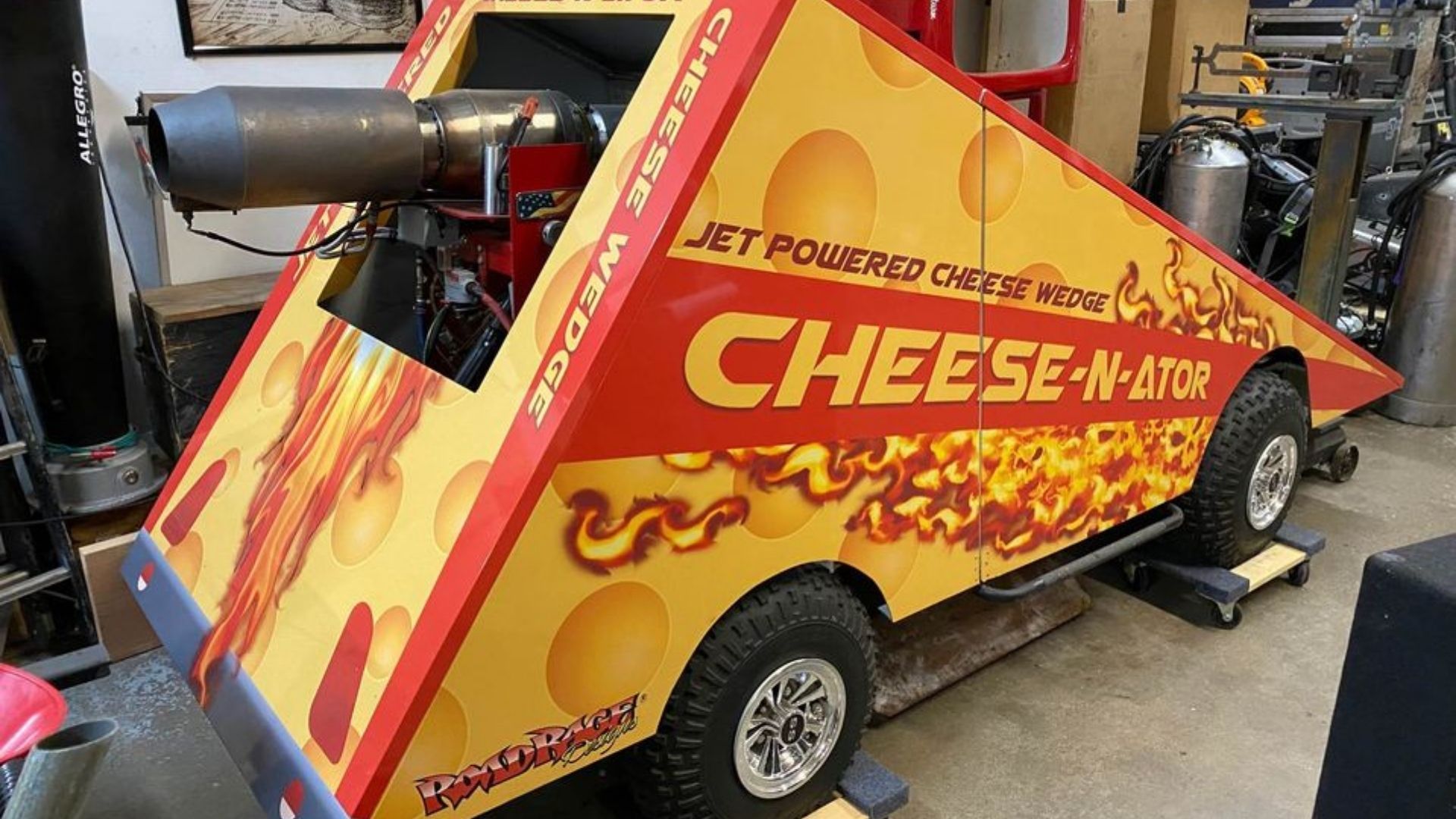 Anyway, this flaming wedge of cheese has four wheels and an engine, so we'll call it a car, but your local DMV might not. This thing might look weird but it should scoot in a hurry, even if you have to keep it to private tracks or other off-road areas.
Some mad scientist stuck a jet engine in this contraption, plus it has an afterburner when you feel like really taking your life into your hands. If that's not insane enough, this thing will throw flames when you flip on the afterburner, so buyer beware!
When you're not feeling quite so spicy, there's a 6-horsepower gas engine included in the sale. That makes the cheese wedge far tamer and manageable for less-experienced drivers, too.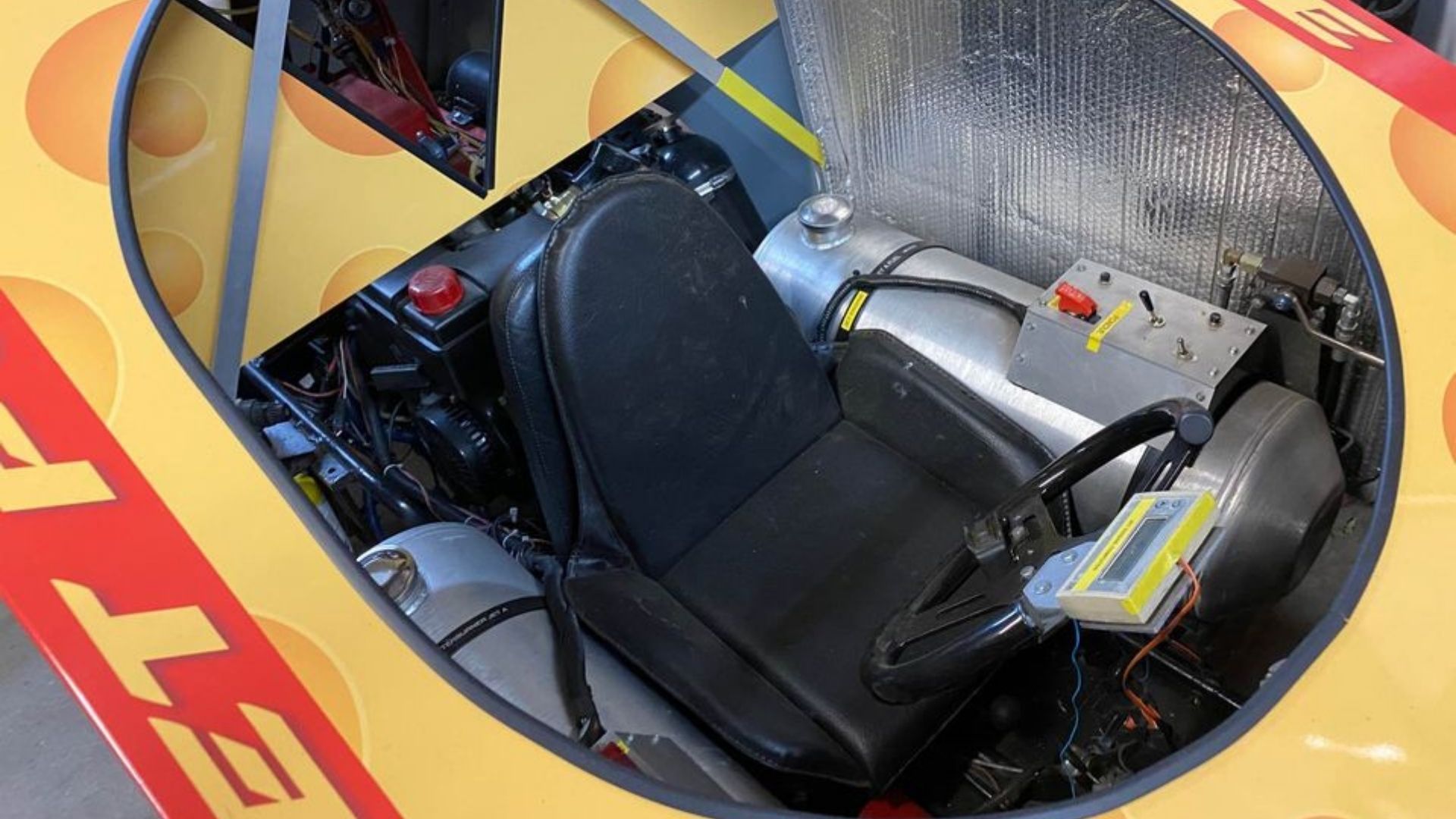 The seller is sweetening the deal even more by throwing in a micro monster truck body if you're not loving the cheese wedge or just want to swap out between the two for special occasions.
We'll give this cheese wedge an A+ for the flames and "Cheese-N-Ator" wrap. Surely there's a story behind that and we'd love to know what it is, but the seller left it out of the listing so we can only guess. For now we're just going to say it was created for a wild ride at a Wisconsin cheese festival.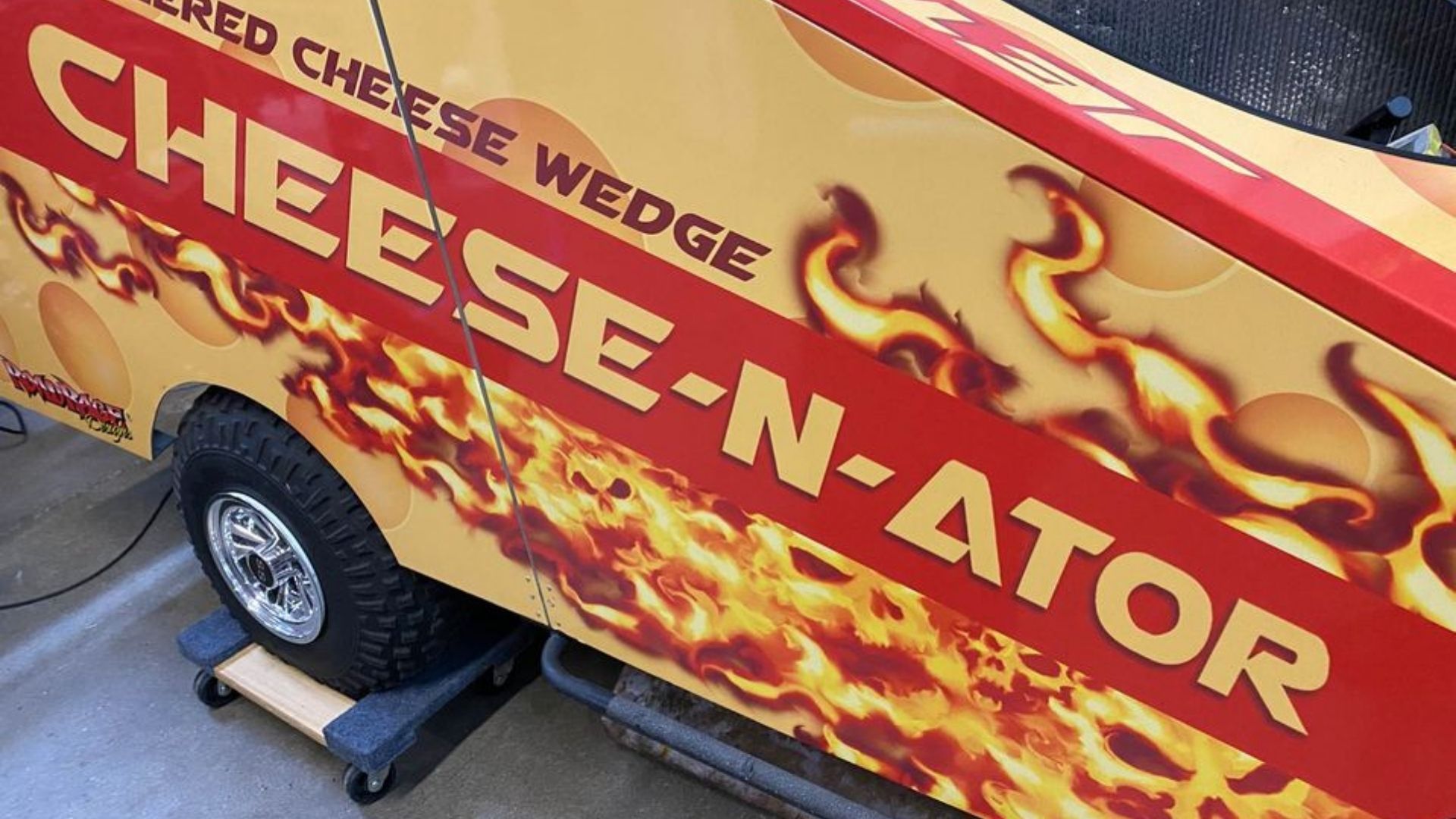 This guy is asking that you only contact him if you're serious about buying the jet-powered cheese wedge. He knows what he has, so don't play around.
Check out the Facebook listing for yourself here.