Now police need the public's help…
---
Brighton Police Department in Colorado believe they have a bonafide police impersonator on their hands, but they're asking for the public's help to seal up this case. The whole thing was exposed on September 3 at about 3:15 pm when a guy in a Dodge Durango pulled over an off-duty officer from the department was driving his personal vehicle on i-76 between Bridge St. and Bromley Ln. That's right, the wanna-be cop pulled over a real one but didn't realize it, which happens more often than you'd think.
Watch the latest Motorious Podcast here.
Cops really hate these fake officers since they can cause a whole mountain of problems. This guy reportedly had red and blue lights mounted on his Durango, a big no-no, tried to stop the off-duty officer, then started brake checking the non-compliant actual member of law enforcement. Then the guy in the Dodge forced the cop off the road and did a traffic stop.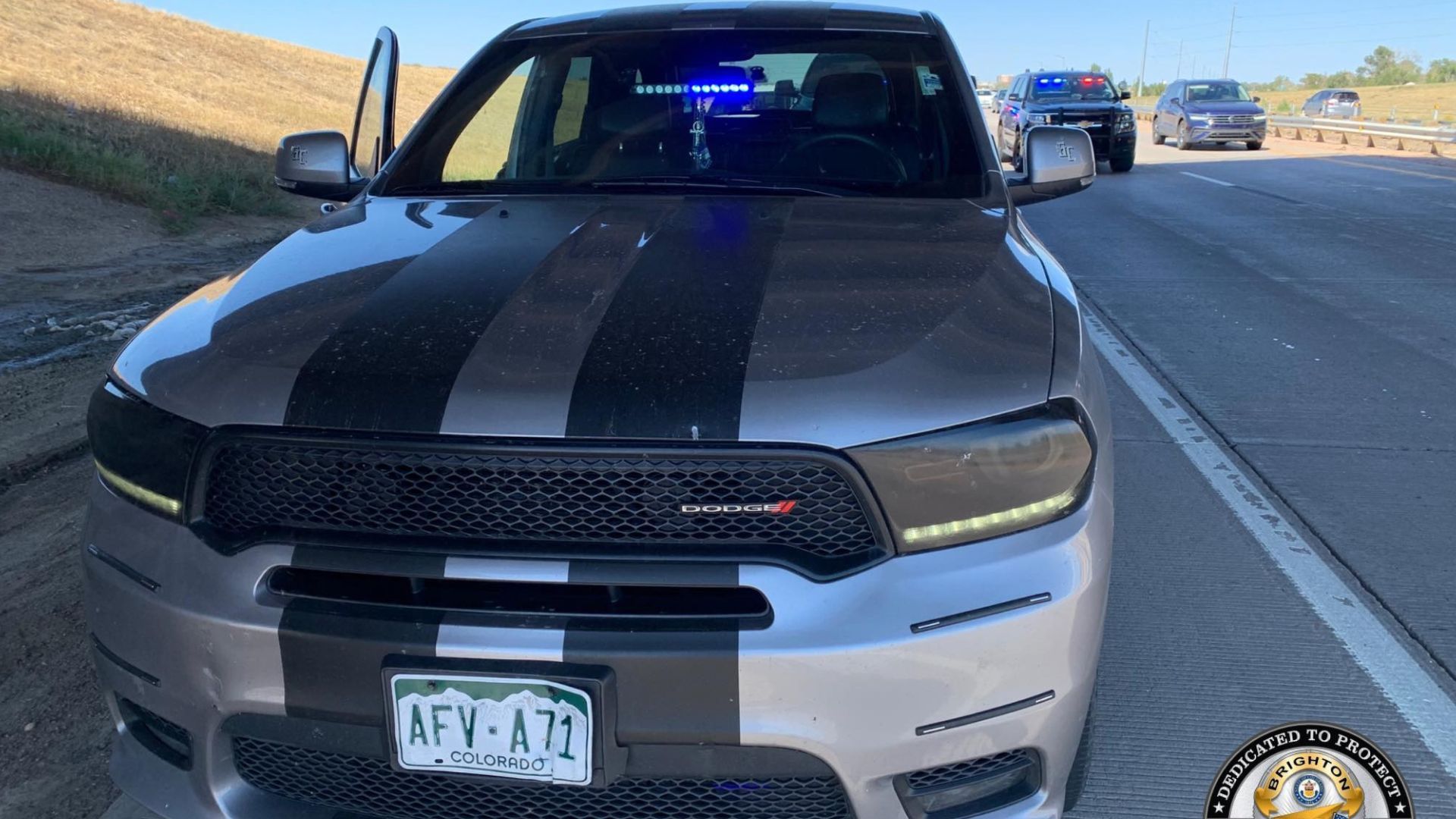 According to Brighton Police Department, the unnamed individual was wearing a "security" shirt. We've noticed in so many other fake police incidents a lot of these guys are security guards or process servers, almost like they couldn't make the cut in the police academy so they got a job they felt was the next best thing.
As the suspect walked up to the officer's window, he showed a silver badge. Instead of getting to talk tough to a scared citizen, the alleged police impersonator was arrested. Smartly, Brighton Police Department is emphasizing the suspect is considered innocent until proven guilty. They're asking for the public's help, hoping someone either knows this guy or has been pulled over by him.
Usually these fake cops do at least a few stops before they're caught, sometimes using their supposed authority to do some really awful things to innocent motorists. If you do know anything, contact Brighton Police Department and reference Case Number 12CN22004860. If you prefer, contact the Adams County Sheriff's Office and use Case Number 11CN22014264.