It's time to bid on this extreme build.
---
Hennessey Performance Engineering rocked the world when it announced the Maximus, a Jeep Gladiator with a Hellcat heart transplant. While that build was certainly extreme, it was only a matter of time before someone dropped a Dodge Demon engine into the Jeep truck.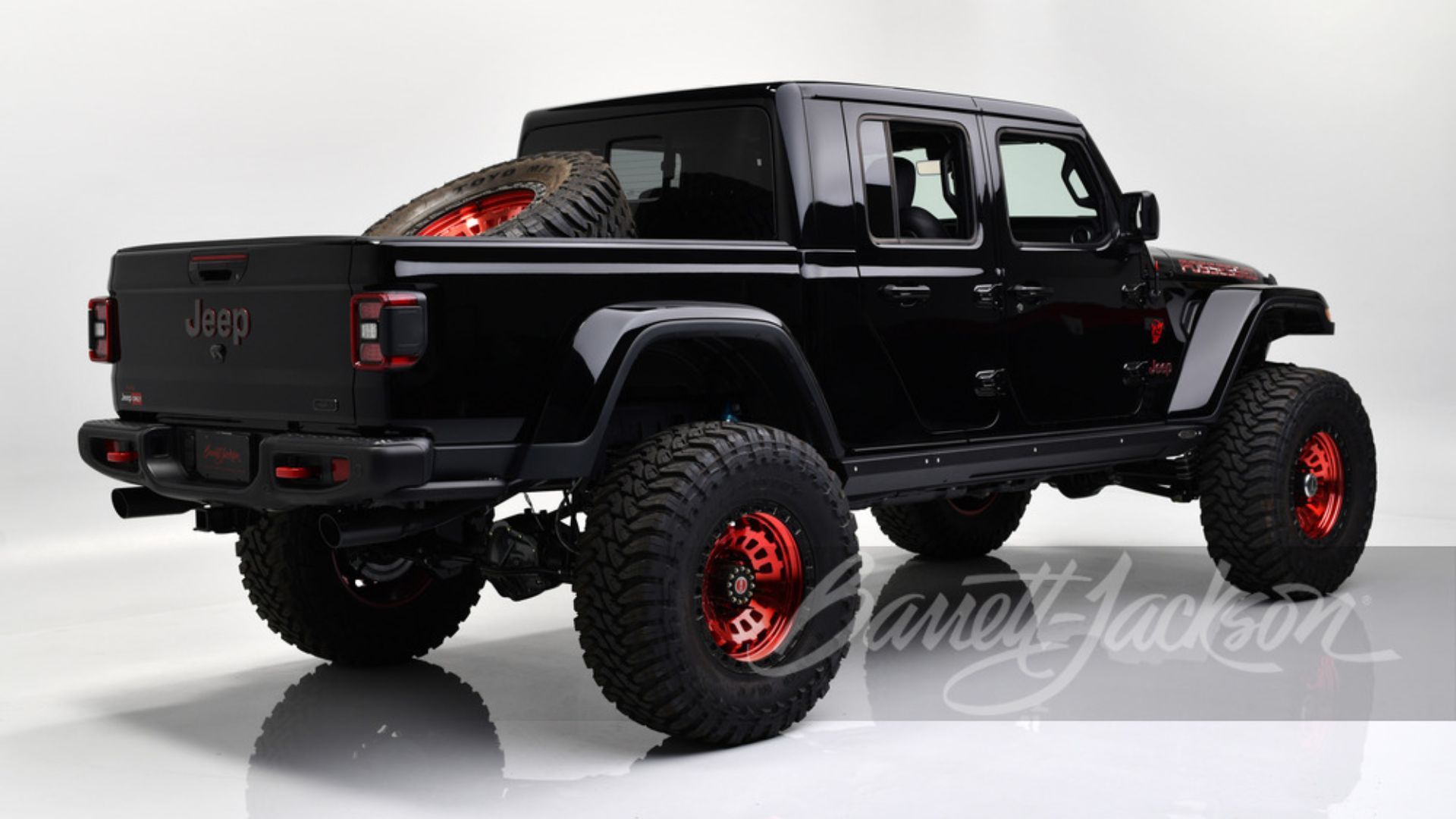 Yes, that's right, this Gladiator has a fire-breathing supercharged 6.2-liter V8 Demon engine under the hood. You currently can't get such a thing from a Jeep dealer or anywhere else we know of, and we wouldn't be surprised if such a thing rarely is ever done before. This means you get 850-horsepower plus the 8HP75 8-speed transmission for explosive performance.
Of course, when adding so much power to a vehicle you have to make some modifications to accommodate that. One is a heavy-duty Griffin radiator so you're not dealing with overheating as you really push this beast.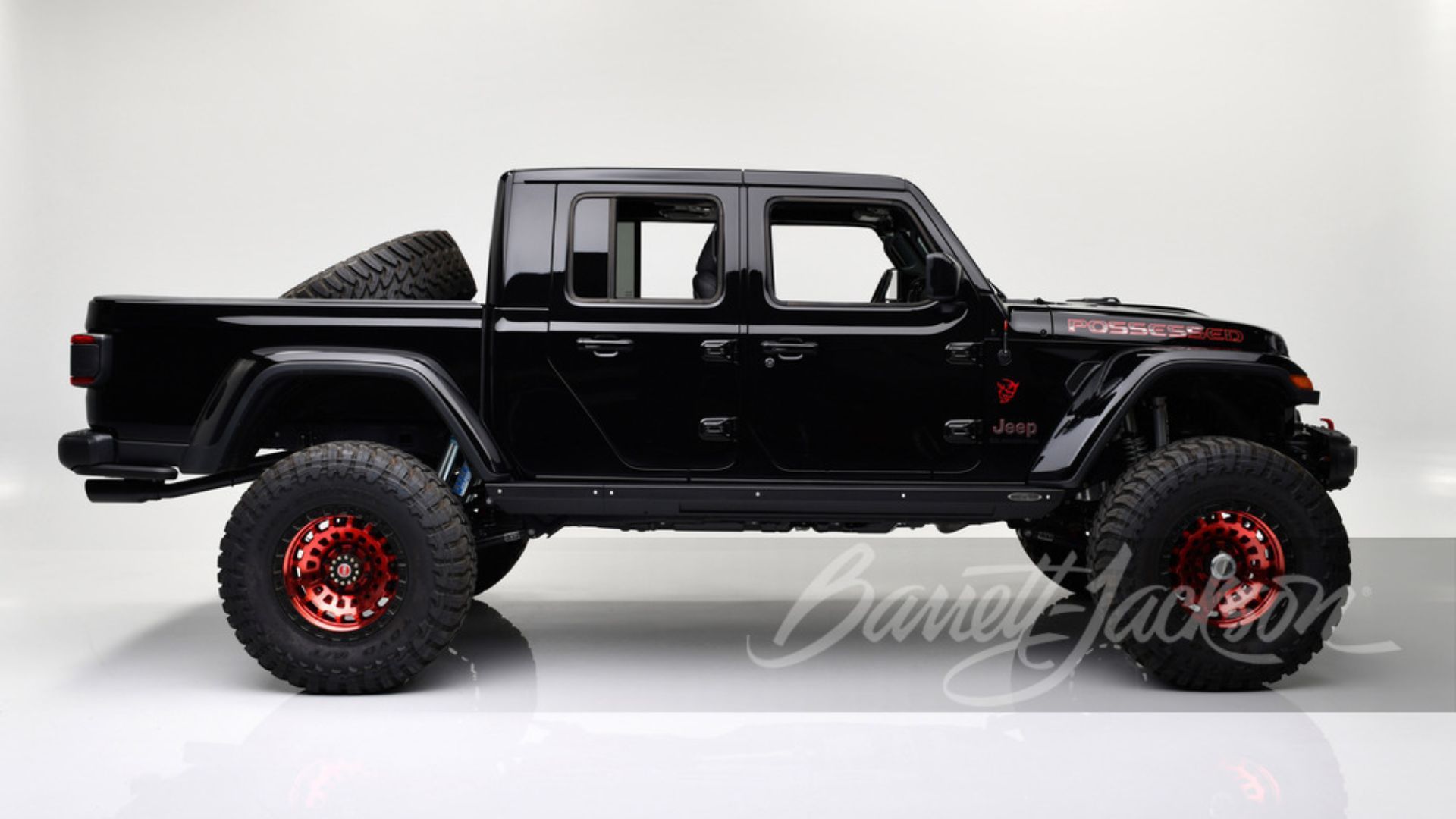 Instead of just using a run-of-the-mill Gladiator, someone decided to customize a 2020 Jeep Gladiator Launch Edition Rubicon. It still has the Rubicon transfer case, so this thing not only can charge down the road with extreme speed but also climb over rocks like a boss. That's especially true with the Enforcer Overland Stage 4 suspension and EVO King shocks.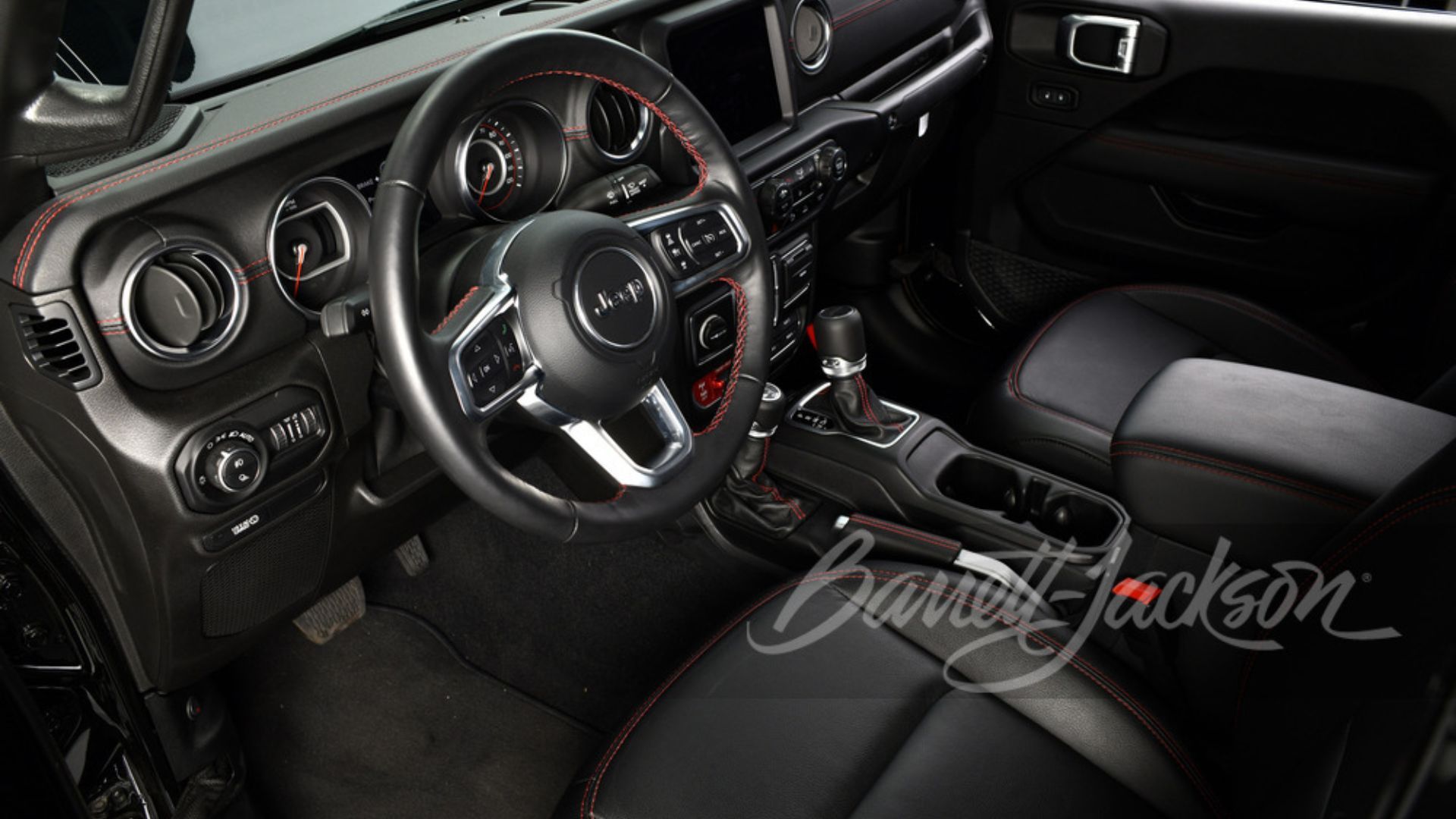 As you can tell from the pictures, this Jeep Gladiator Demon is wearing a lot of aftermarket equipment. Among the goodies is a Dynatrac Pro Rock Hardcore Plus XD60 front and rear axle set, Adams driveshaft, custom-built 1350 front and rear drivelines, and a Fore Innovations dual-fuel pump system. This truck sits on big 40-inch tires with a JRC bed-mounted spare tire carrier. In case you need to help lesser vehicles on the trail, a Warn Zeon 10S winch is also mounted up and ready to go. There are many, many more mods on this thing, making it an impressive build.
This Jeep Gladiator Demon is headed to auction at no reserve as part of the Barrett-Jackson Fall Auction 2020 event, which is coming up this October 22-24. Check out the listing here.