The 3D printers are set up in his garage to pump out personal protection equipment around the clock.
---
With the COVID-19 pandemic upon us and rapidly spreading, face masks are in hot demand since it is one way of lowering the risk of contracting the airborne virus amongst the general public. Celebrities have been donating and using their resources to try and help with the coronavirus efforts. One celebrity in particular, Jay Leno, who spent the month of April to produce clear plastic shields for health care workers and first responders.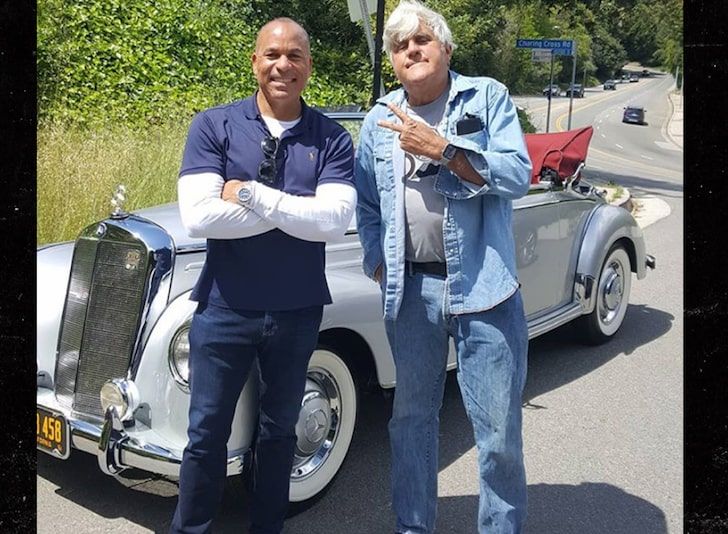 Jay Leno, who turns 70 today, was interviewed by Bill Maher, and the former Tonight Show host mentioned that he has a couple of 3D printers in his garage that he has working nonstop to produce personal protection shields.
"We make them and we give them to the fire department and they hand them out to first responders and hospital workers," he says. "They run 24 hours a day and keep churning them out. At the end of the week we give them away."
"And it's fun. It's great to feel like you're part of something and sort of helping out—not just having food delivered every five minutes."
This wasn't the only good deed Leno has done recently. We brought you the story where Leno and his wife were cruising around LA in his Tesla when they pulled over to help a motorist who was stranded after his 1953 Mercedes-Benz was having brake issues. Leno was able to diagnose the issue on the car after some tinkering under the hood.
While Leno is widely known as the former host of the Tonight Show, us enthusiasts love seeing his vast car collection on Jay Leno's Garage. On his show, he showed an old video that had never been seen before. It featured a younger Elon Musk trying to persuade Leno to become a fan of Tesla electric vehicles. Musk piloted a black Tesla Roadster which was actually the very first customer model produced with VIN 001. Of course, Musk explained plenty of the special features of the car before the pair went out on the road for a test drive.
Leno is no stranger to good deeds. As mentioned above, he helped the man in the broken down vintage Mercedes and is producing clear shields for those on the front lines of the pandemic. Not only that, Leno, who performs stand-up comedy every year t, has performed USO shows for soldiers, and has given away beautiful cars to veterans. Sounds like Leno is a stand-up guy. No pun intended.
Source: Good News Network
Read More Jay Leno Car News Here...