Unmodified Syclones are getting harder to find!
---
Right from the start, the GMC Syclone was a such a special truck, that many were snatched up and hidden away, while the ones you do see driving around have been abused and/or modified. This particular 1991 GMC Syclone up for sale on eBay is in neither category as it's been driven sparingly over the last 29 years yet it looks as good as it the day it was built. If you want to add a low-volume, low-mileage Syclone to your collection, this one is definitely it.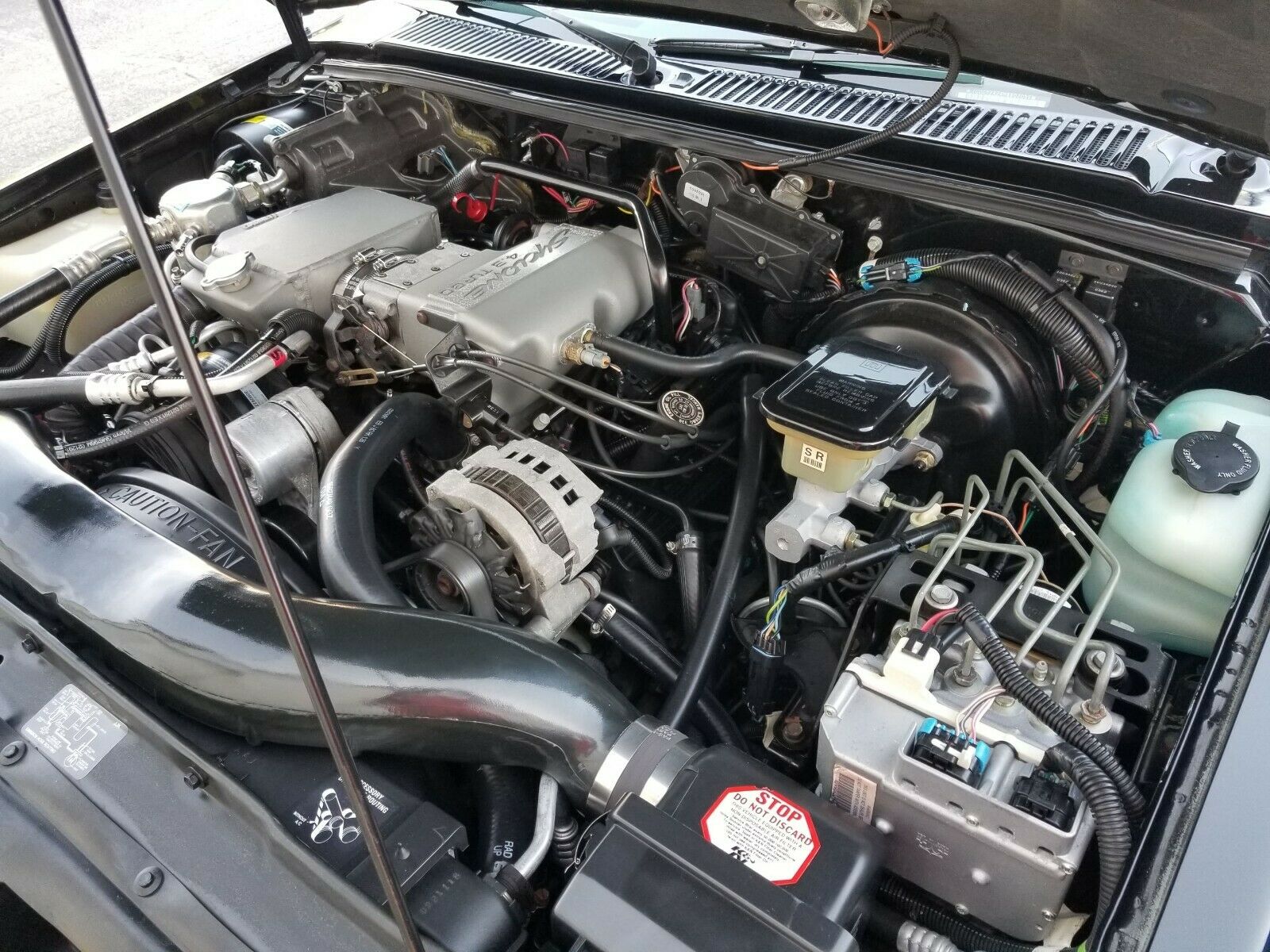 Of the 2,995 GMC Syclones that were ever made, this one listed on eBay is number 1,035. More impressive than the truck's 28,500 actual miles is the fact that this 1991 GMC Syclone is essentially bone stock and is about as unmodified as you'll find one of these trucks today. Yes, it has a performance chip and a stainless exhaust, but these can both easily be switched back to stock condition. What hasn't been modified is the Syclone's iconic 4.3-liter turbocharged V6, and opening the hood reveals a super-clean engine compartment.
While there's no indication as to how many owners it's had since new, it's easy to see that this Syclone has been treated very well and responsibly since it was new. The body is in excellent condition with no signs of scratches, dents or fading, and, more importantly, none of the truck's distinctive body cladding is missing or damaged – even the factory wheels are still on this truck and look great.
Prices of Syclones (and Typhoons) have been on the rise lately as it gets harder to find clean examples like this one up for sale. With both factors in mind, it will be interesting to see if this low-mileage Syclone manages to find a new home with its buy-it-now price of $38,800 definitely listed toward the top of the market.