Now this is a beautiful truck.
Classic American pickup trucks have a styling like nothing today. They're essentially rolling pieces of functional art, but not because they have all kinds of styling flourishes. As is on display with this 1956 Chevrolet 3100 being sold through Art & Speed, the body lines are overall simple and clean. This particular truck has an added bonus: a two-tone Candy Brandywine paint scheme. It's subtle enough to not upstage the body lines, and yet striking enough to make people look at the truck twice.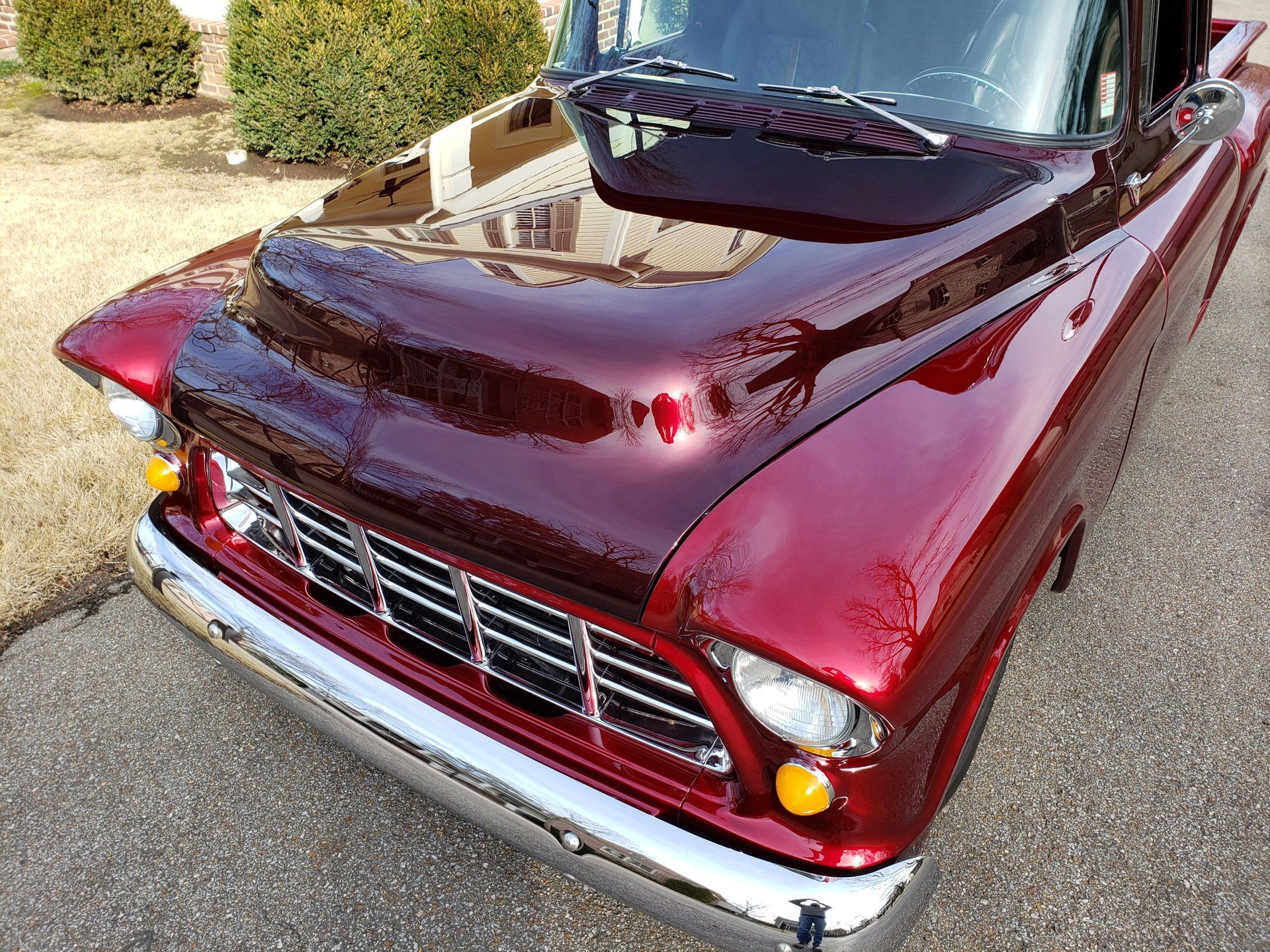 This show truck has plenty of customizations, as you can clearly see in the photos. A lowered stance tucks those 10-spoke two-tone wheels and the tires wrapped around them quite nicely under the fenders, so this truck looks sharp. Beautiful boards in the payload with a nice stain that's light enough to show off that wood grain underneath, plus shiny bed strips really put the cherry on top for this ride.
Also customized, the interior preserves some retro-inspired details with brightwork prominently displayed on the steering column, gauge cluster surround, steering wheel spokes, dash trim, door handles, and more. However, modern features also abound, most prominently the front bucket seats with plush bolstering and leather upholstery. The red center line down the seat and back cushions and quilted pattern for the leather inserts add a nice sense of customization. Same goes for the quilted leather door panel inserts. White-faced Dolphin gauges have a nice period look, as does the digital radio with push buttons.
Powering this ride is a nice 350ci GM V8, so power is excellent. Through the automatic transmission you get a nice smooth application of that power, plus you don't have to mess with gear transitions yourself. Instead, this is a vehicle you can use to cruise on the way to a show or take out for a relaxing weekend drive.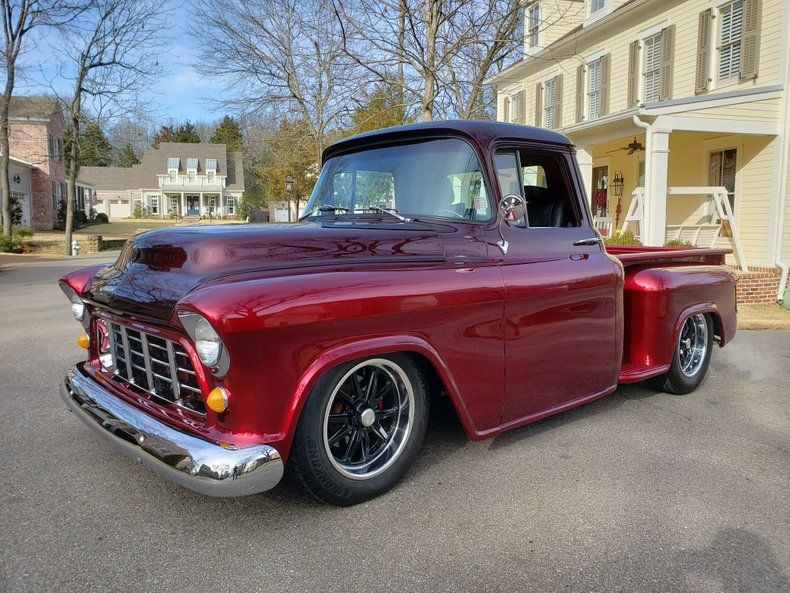 If you want to know more about this Chevy 3100 or get details on purchasing it, contact Art & Speed. You might also want to check out the other cars for sale through the dealership, and the different services offered, like detailing and consignment.
More Fun Rides