Go off-roading in the land of sports cars!
---
Kentucky has some of the best off-road areas in the country, and now Jeepers and off-roaders alike will have one more reason to visit the Bluegrass State. The NCM Motorsports Park confirmed to Motorious that it's in the early stages of developing an off-road area that will be adjacent to the 3.15-mile road course.
The Motorsports Park's 14-acre off-road facility will feature Beginner, Intermediate and Advance courses with 30 unique obstacles ranging from articulation holes and a rock garden to car crushing and a sand pit. This off-road playground will be situated just east of the Motorsports Park's paddock with entry taking place directly from the parking lot.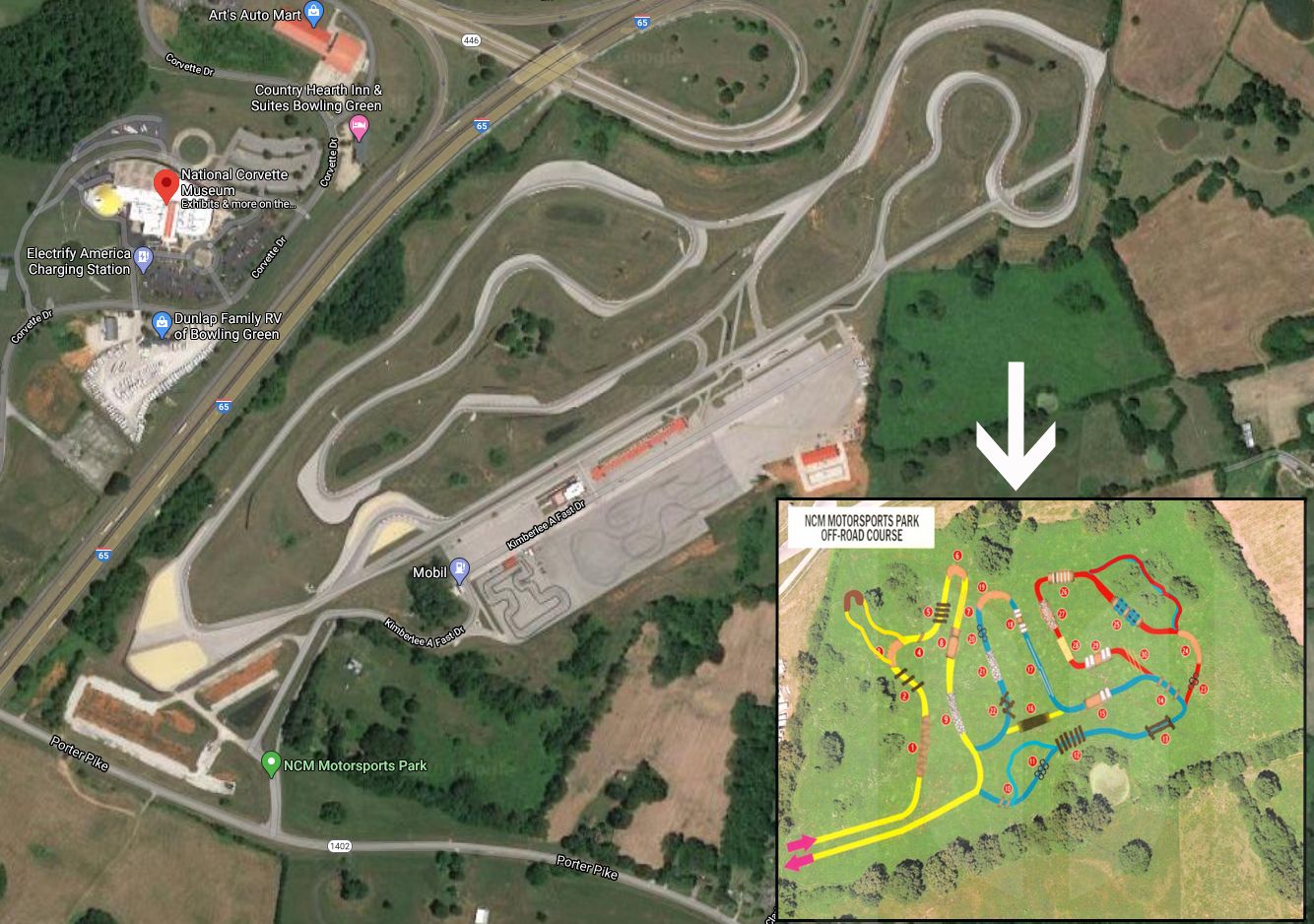 Following the opening of the Motorsports Park in 2014, the National Corvette Museum will certainly attract even more tourism to the area with this off-road park. Although no official announcement has been made in regards to an opening date, pricing, etc., we did talk to Mitch Wright, the NCM Motorsports Park's general manager, who told us:
"We have not started moving dirt or placing obstacles. Weather permitting, we hope to be getting started very soon."
If things going according to plan, it sounds like the park could be up and running by summer. While this is definitely geared toward Jeeps and other off-road vehicles, we wouldn't be surprised to see some lifted Corvettes out on the course at some point.
Source: NCM Motorsports Park
Related Articles...