This doesn't end well…
---
We've seen our fair share of lifted, off-road-ready muscle cars in the past. Some of the builds are completely awesome, while others are pretty sketchy. Then there's this lifted classic Ford Mustang some guys decided to take mudding. We're sure it sounded like a good idea in the age where we no longer watch Jackass on TV but instead see it played out in real life by everyday people on YouTube. But, as we're sure you would've predicted without our help, this stunt does not go well.
Watch a Mustang in a horrific drag strip crash here.
It's like these guys knew what they were doing wasn't smart, but they did it anyway, because they made preparations. Welded onto the front and back of the Mustang's new chassis are some rather prominent and inelegant "tow hitches" for pulling it out of the mud. Admittedly, even the best off-road machines can be defeated by the awesome suction power of mud, so these guys were smart to add such things to their lifted Mustang.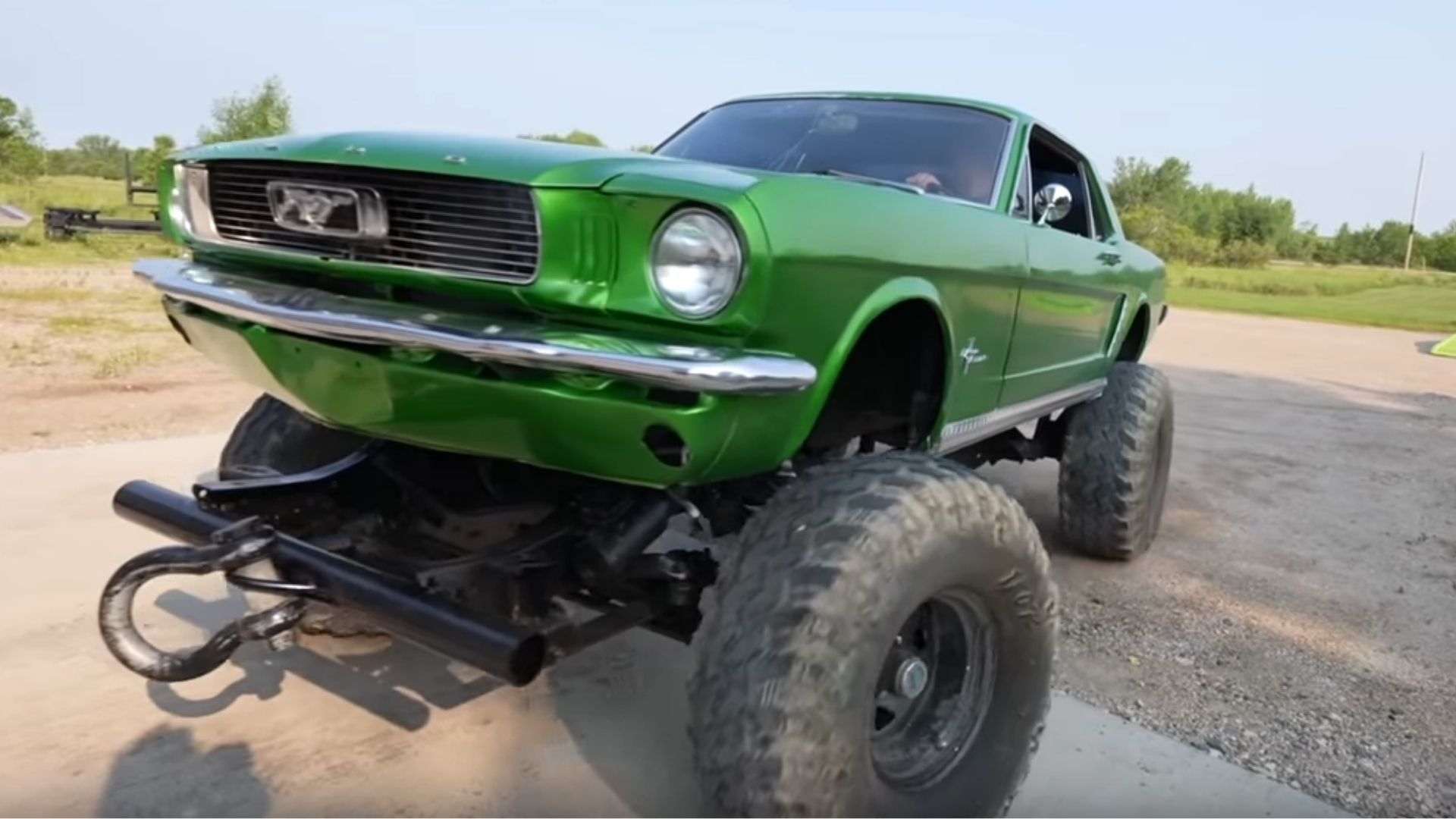 But the fact they were making such a big deal about that rear hitch at the beginning of the video just feels too much like foreshadowing, confirming everyone's worst fears. Also, the title of the video "Mustang Doesn't Like Water" is kind of a dead giveaway.
Then the kicker comes in: the guy who built this lifted Mustang discloses it's a complete wimp. He's talking about how it produces a paltry amount of horsepower and more importantly torque, so it's really not fit for driving through the mud, but he's going to do it anyway. Also, those big tires are all wrong for mudding, so they won't provide all that much in the way of traction. Pretty much this is a bad idea and it's like they're reveling in it, just like what the boys on Jackass used to do.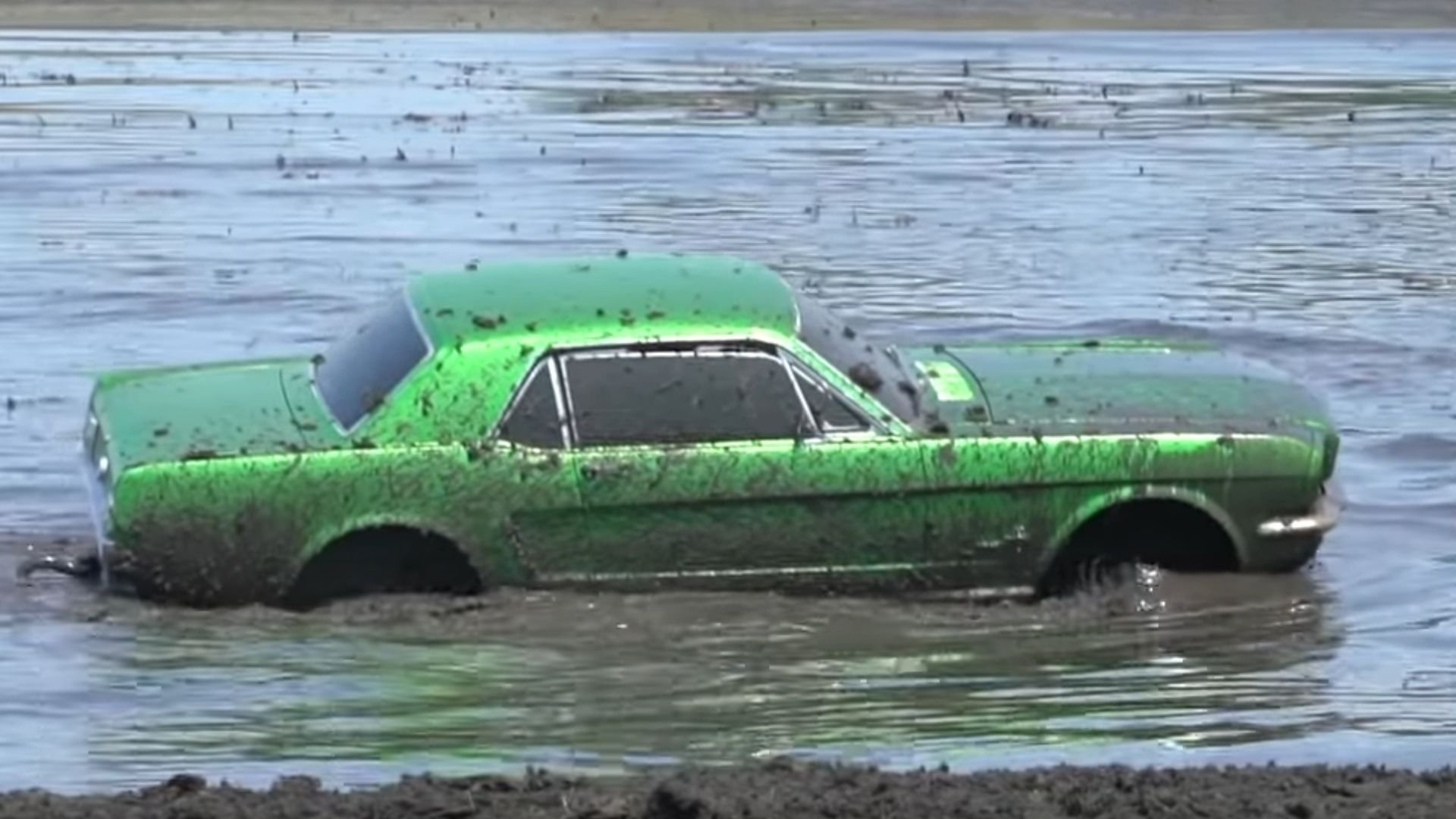 The plan is to hit the mud bog at 60 mph and hope that momentum pulls it through. Yeah, it's a great plan except for the fact it's a horrible plan. So if you want to see a train wreck, check out the video.