Plus, the guy kept a detail so many are trying to erase these days.
---
Sadly, the General Lee of The Dukes of Hazzard fame has become a controversial symbol in certain circles. We've seen the 1969 Dodge Charger stripped of its Confederate flag on the roof for shows like Jay Leno's Garage recently and many calling for it to be excluded from polite society. Perhaps that's partly what's behind this rendering of the General Lee mixed with a lifted truck chassis, making for the ultimate off-roader jump car.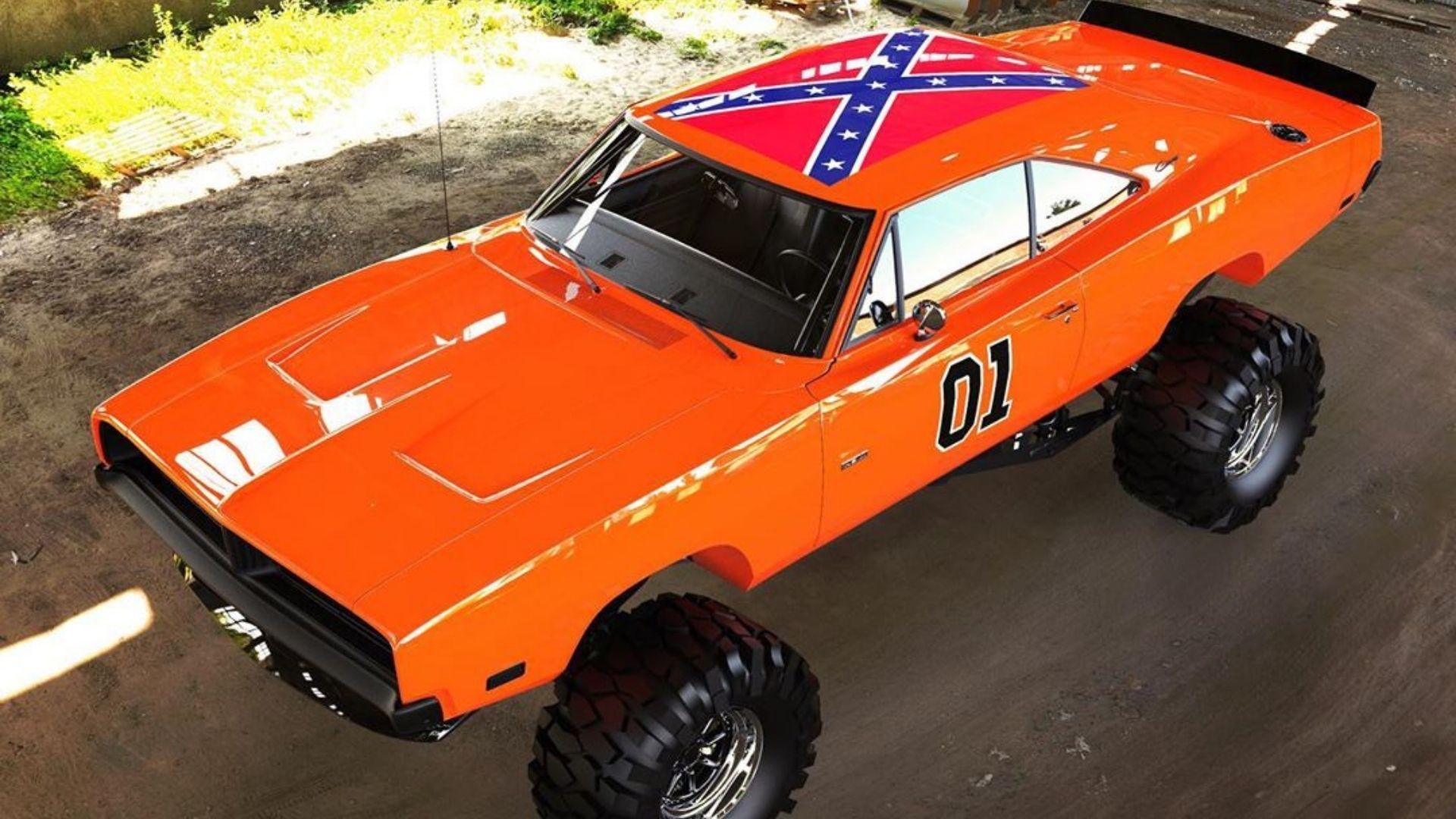 We've featured Kalim Oozeear's digital renderings before, which he loves to share on Instagram. Usually, the guy slams cars so they're dangerously close to the ground, but sometimes he likes to give them a lift and big, knobby tires.
We showed you all the bagged and turbocharged General Lee most people seemed to hate for obvious reasons. This version fits with the spirit of The Dukes of Hazzard so much better. It would make the jumps easier and wouldn't lead to nearly the Dodge Charger carnage which has helped make the show legendary.
While it's an interesting rendering, if we have to be picky (and we do) there are some key details missing. Many people will just be happy the roof flag wasn't erased like we see too often these days, but the guy missed the "General Lee" script that's supposed to be on either side of the flag. Yes, it's a small detail, but you know what they say about details and the devil.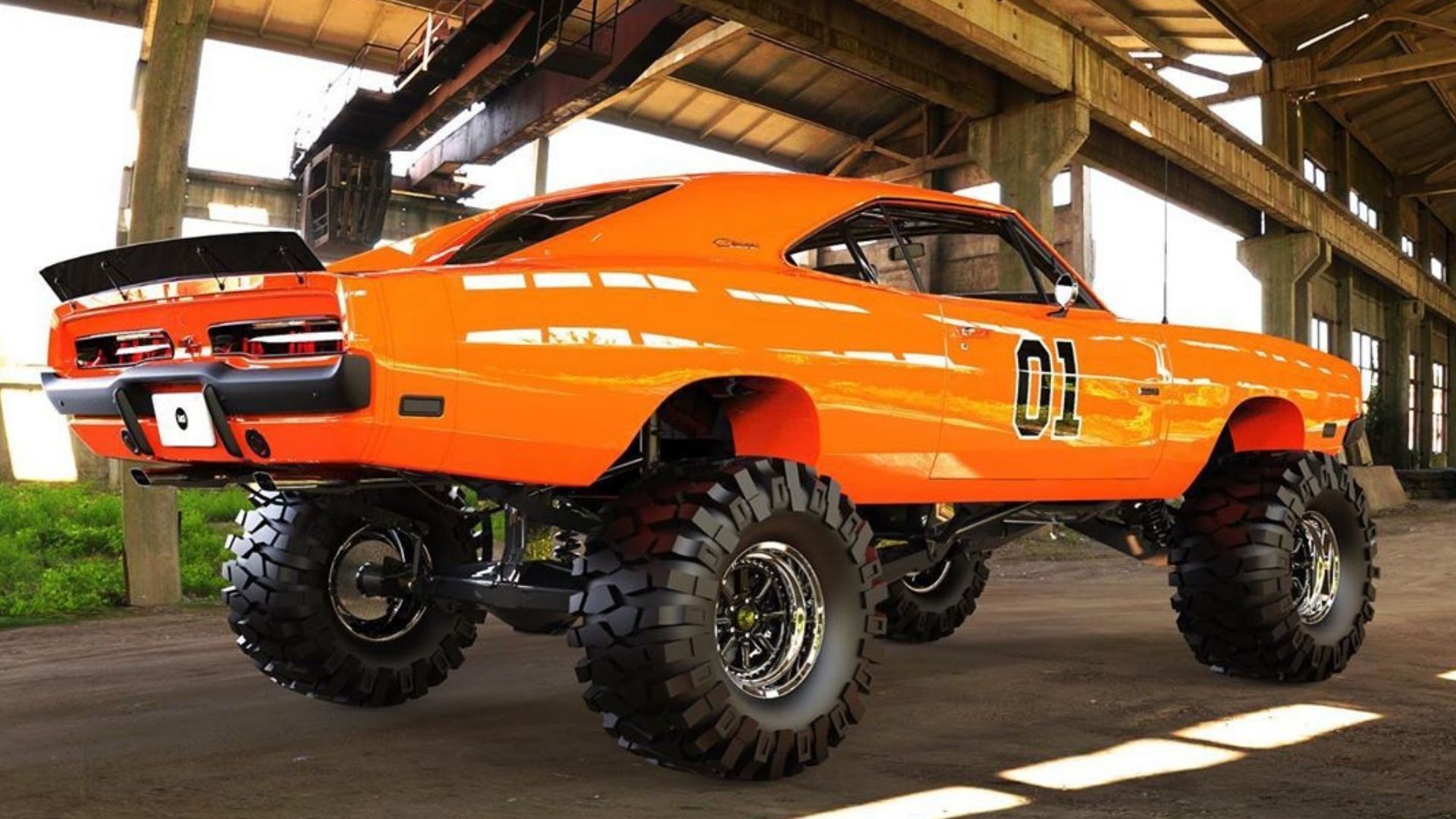 Also, we get that blacking out all the trim is a cool, modern thing to do, but we think this lifted General Lee would look better with chrome bumpers and window trim, especially since the side mirrors haven't been blacked out. Plus, there's no push bar. While the car is so tall it's not as functional, we just like the look.
Overall, we find this to be an interesting rendering and would love to see someone build one in real life. What do you all think?