This American beauty is far more affordable than you're likely thinking.
---
Probably more people than want to openly admit it have fantasized about owning a classic Cadillac. Why not? They're absolutely beautiful cars, like this 1935 355E. This was made back when Caddies were some of the most elegant and luxurious vehicles on the road, a position the brand unfortunately lost long ago. What's even more amazing is getting a car like this probably isn't as cost-preventative as you probably think.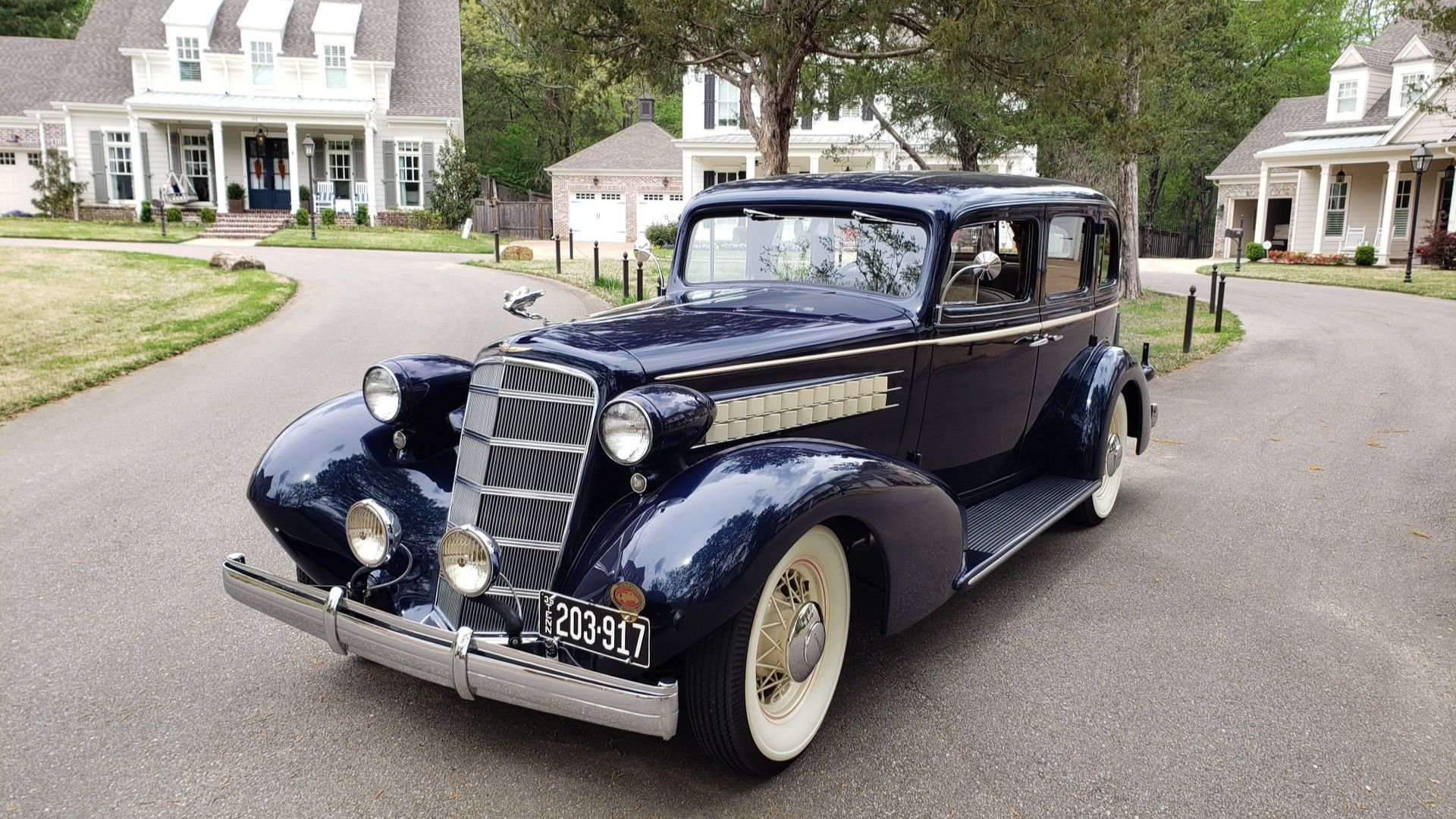 Even in the middle of the Great Depression, Cadillac was making drop-dead gorgeous sedans like this. It has the suicide doors, wire spoke wheels, the massive grille, covered spare mounted on the tail, expansive fins all down the engine cowling, that dramatic hood ornament, whitewall tires, and elegant lines everywhere. Metallic Blue Pearl flaunts all of this perfectly, while all the correct trim tops off the amazing details.
Under that cowling is a 353ci L-Head V8 engine which is supposed to run smooth. Backed by a three-speed synchromesh manual, this should be a fun car to take on the road. It even has the factory exhaust manifolds. Just imagine all the fun you'd have with this thing.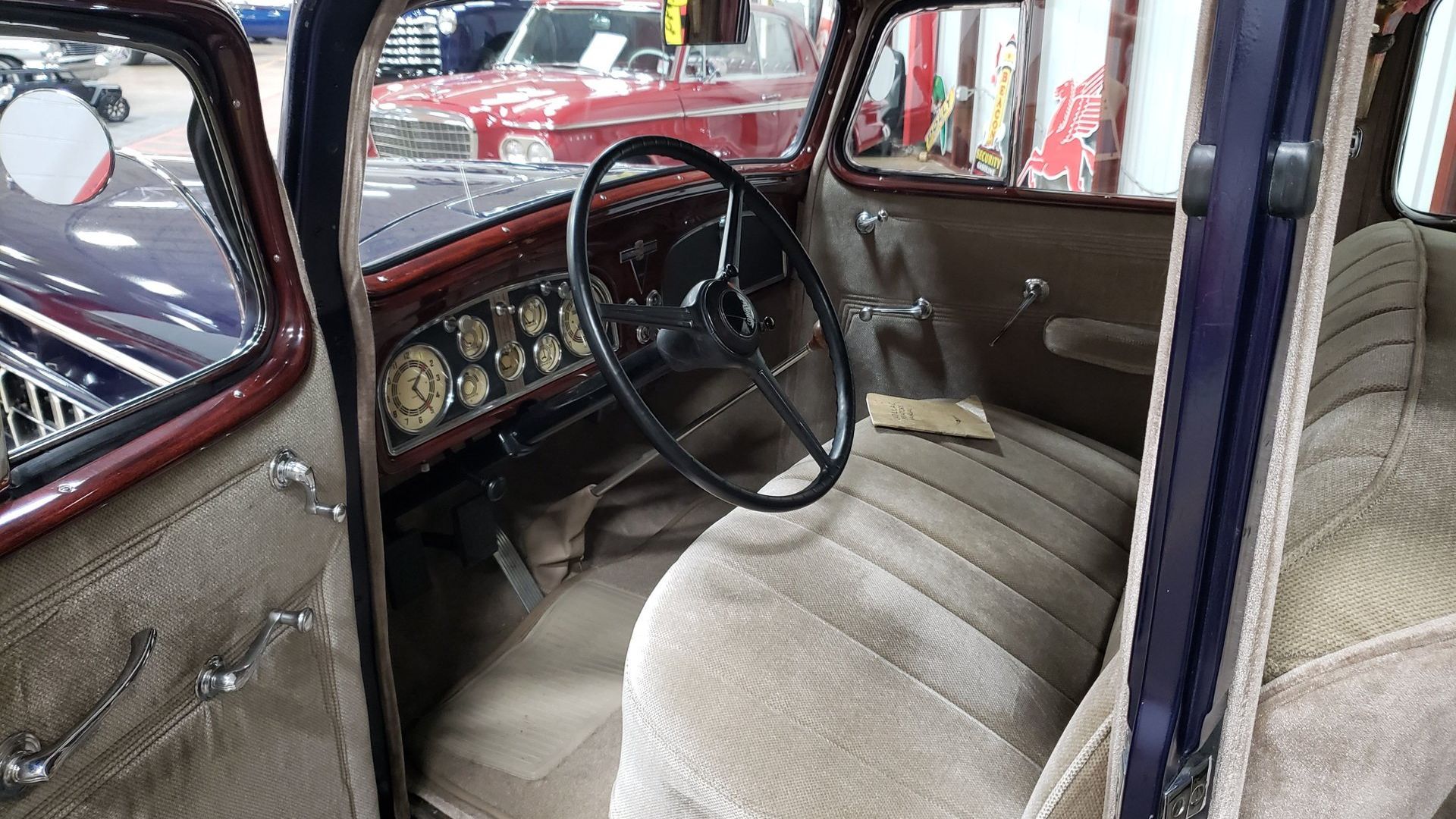 Even though this Cadillac has a new interior it's in the original style. Details include a custom-tailored weave carpet, working heater, OE AM radio, original steering wheel, and a wood dash which has a richness you only see in the most opulent cars today.
You might not guess it, but this Caddie was a barn find car. It was fully restored inside and out. Thankfully the car wasn't crushed, because it's far too beautiful for such a fate. Many of the original features were preserved. Now it's ready to go to a home where it will be properly cherished.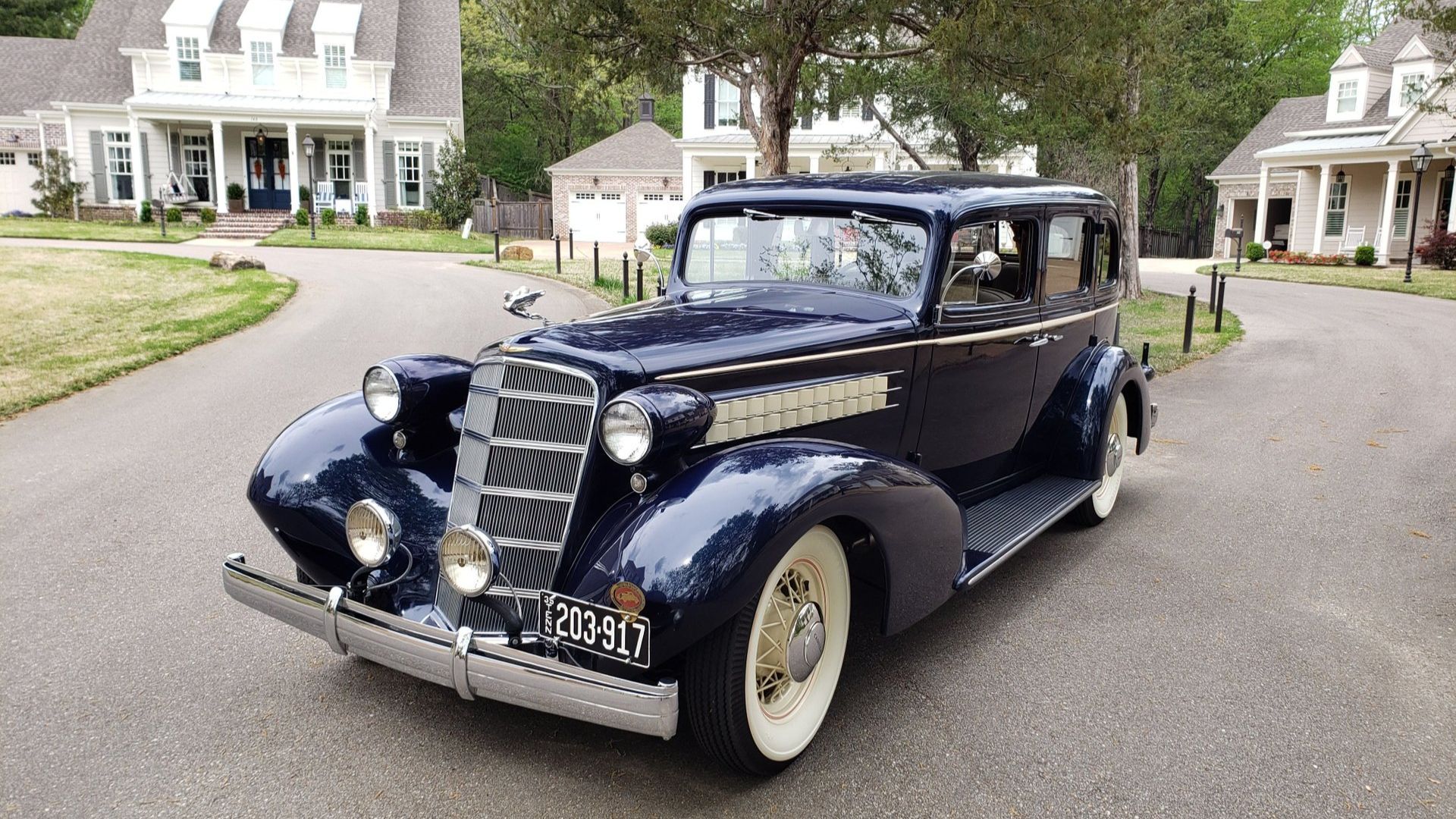 If you're liking this 1935 Cadillac 355E, know that it's listed through Art & Speed Classic Car Gallery for just $41,900. Contact the dealer to get specific questions answered and to negotiate a deal, should you feel so inclined.