This could have been reality…
---
Back in the mid-1960s as Ford was riding high on the success of the Mustang, there was serious consideration within the halls of the Blue Oval to make a wagon or shooting brake version of the pony car. That might sound ridiculous now, however we have an all-electric SUV wearing the Mustang badge and name, so think about that for a moment. Back in the 60s station wagons were popular and Ford was searching for ways to broaden the Mustang's appeal so it could get more of that sweet, sweet consumer cash.
Learn about the upcoming Ford Mustang sedan here.
There were several different Ford Mustang station wagon concepts considered in the 60s. One was turned into a running prototype using a 1966 Mustang coupe and it's the one featured in the photos. AS you can see, it doesn't look half bad and unlike the Mach E it preserves the overall look of the Mustang.
Another prototype, which we unfortunately don't have photos of, apparently incorporated some of the upcoming model updates Ford had planned out through the end of the 60s.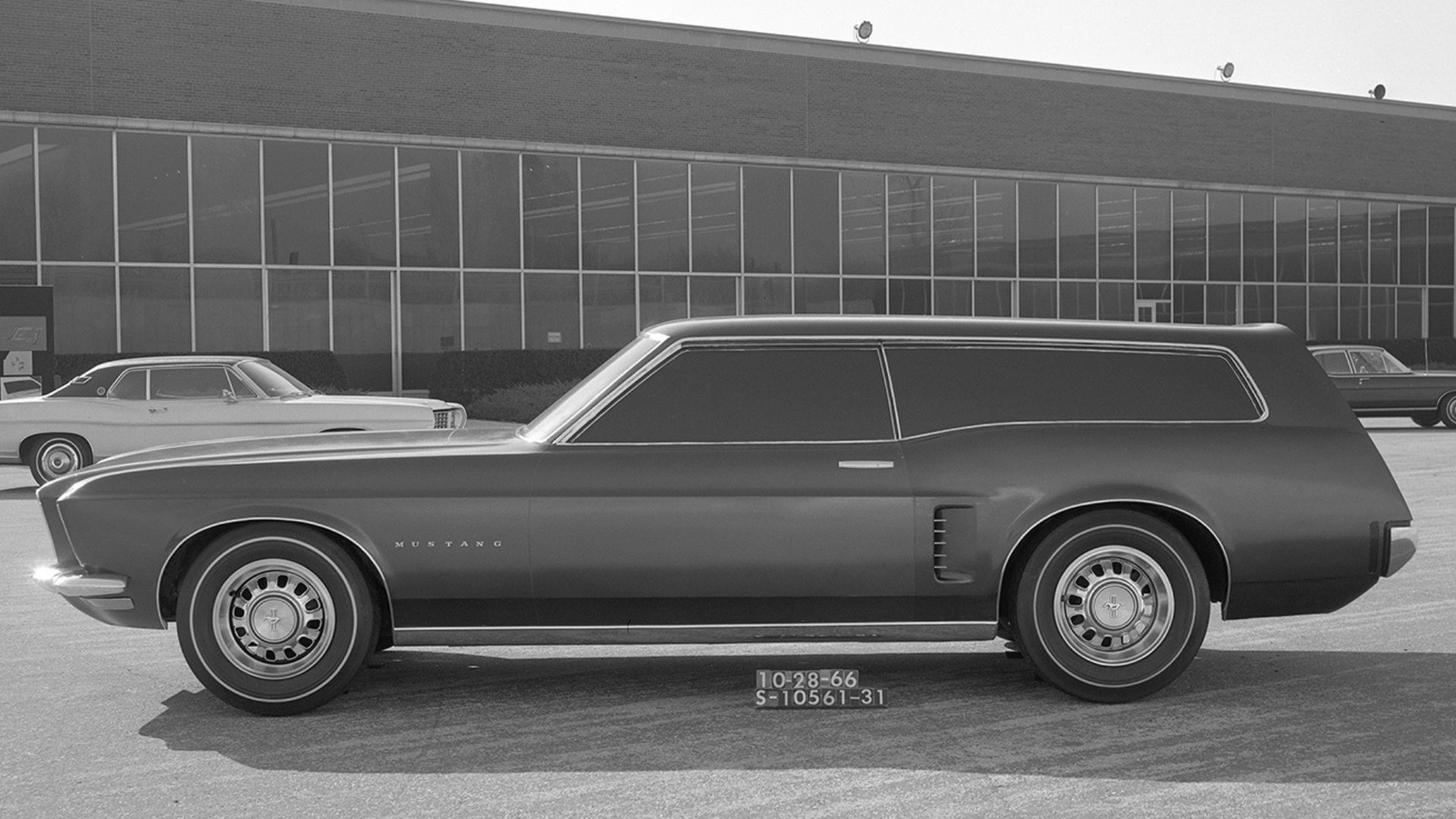 Interestingly, Ford says none of the Mustang wagon concepts had more than three doors. Even back then, designers realized a four-door pony car was ridiculous, even if it were a wagon. Adding more doors takes away from the sportiness of the Mustang, making it a horse of an entirely different color. That wisdom has been lost today, because it looks like we're getting a Ford Mustang sedan soon.
Captivated by what might have been, many enthusiasts have taken it upon themselves to build Ford Mustang wagons. There are also aftermarket kits for converting a classic Mustang into a wagon. They all vary in their approach, including one that's a Shelby GT350, but they demonstrate perhaps Ford should've taken the plunge at least made a limited run of the things.