With a name like "Destroyer," you know that this purpose-built drag bike is a serious racing machine. Even though this bike looks like a heavily modified V-Rod, this is actually the way it came from the factory.
---
The early 2000s were a great time for Harley-Davidson. They were doing well enough, in fact, that someone (or several someones) in Milwaukee signed off on a truly incredible project.
Harley-Davidson was going to set out to build a factory drag bike capable of sub-10 second quarter mile times. Best of all, they weren't going to build just one – they were going to build hundreds of them.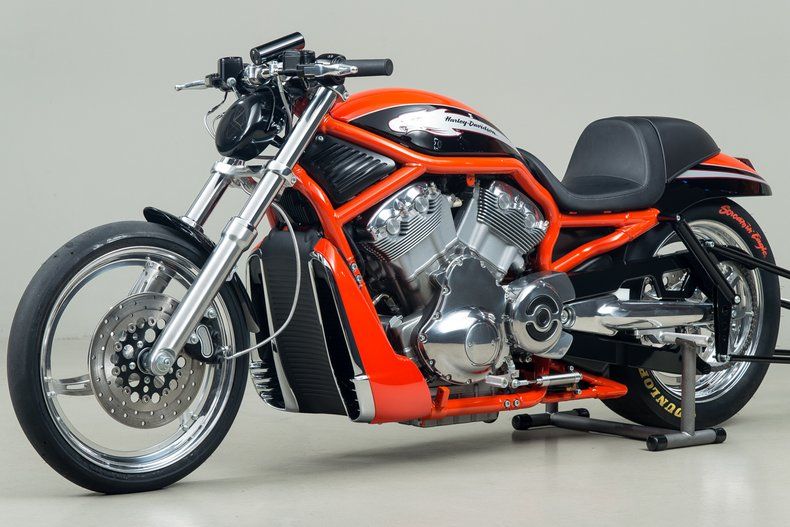 Harley-Davidson Custom Vehicle Operations (CVO) ended up with this, the VRXSE Screamin' Eagle Destroyer. It's powered by a heavily modified 1300cc water-cooled V-twin engine with a stroker crankshaft and high-compression pistons producing 165 horsepower.
The VRXSE Destoyer also features a beefed-up racing transmission with a multi-stage lock-up clutch, a programmable shift light, and two-stage launch control.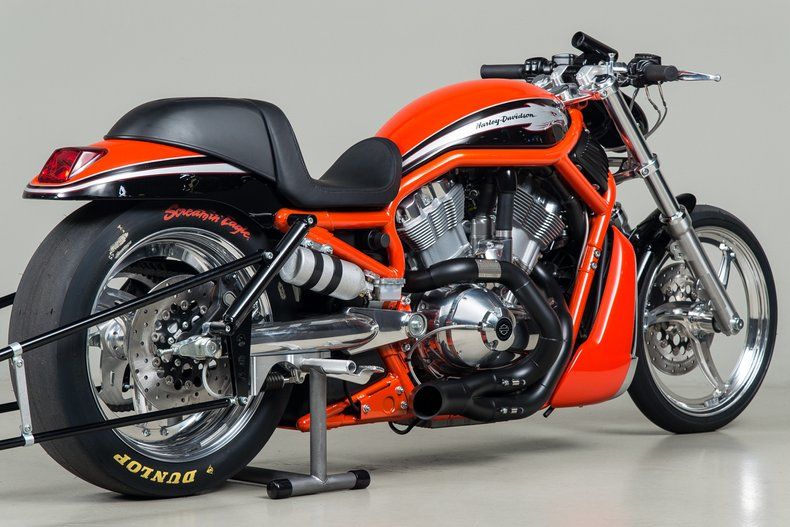 Initially, Harley-Davidson only planned on building between 150-300 VRXSE Destoyers. Harley-Davidson dealer response was so positive, however, that production was increased to around 600 units in total.
The first owner was a drag racing enthusiast, who carefully kept the bike in perfect condition for museum display alongside other drag racing memorabilia. In 2011, it was purchased by Canepa for their collection, and they continued caring for this special bike as if it were a priceless Van Gogh painting.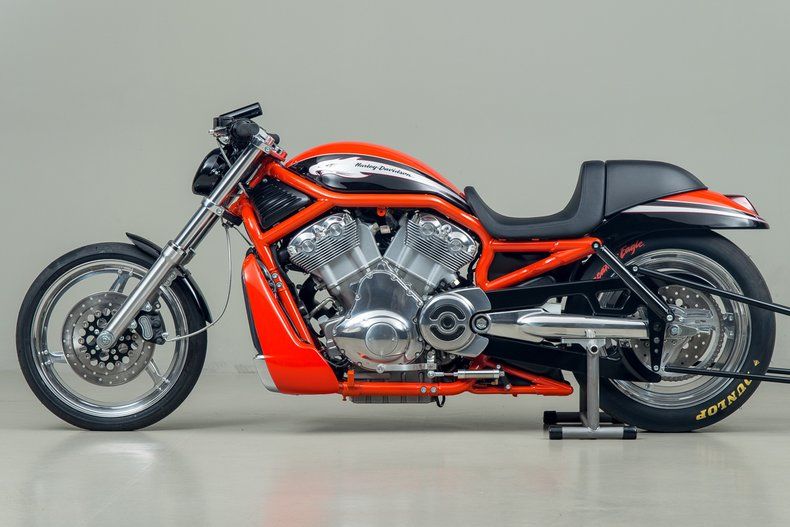 In a strange twist of irony, most VRXSE Destoyers ended up like this one – display pieces. While this one may never see the sub-10 second quarter mile passes it was initially designed for, it's an important piece of Harley history and it deserves a place in any serious motorcycle collection. Even though Harley-Davidson ended up building many more than they had initially planned, it's still a rare machine.
h/t: Auto Evolution