This cruiser is a rolling Elvis Presley tribute.
---
In good factory condition, this 2012 Harley-Davidson Softail Deluxe is an impressive motorcycle and would do well on the market. However, as you can see even from a quick glance, this cruiser has been customized as a rolling tribute to Elvis Presley. It goes beyond those beautiful airbrushed portraits your eye zeroes in on at first, with so many excellent details associated with the King of Rock himself. This motorcycle is for sale right now, but more about that later.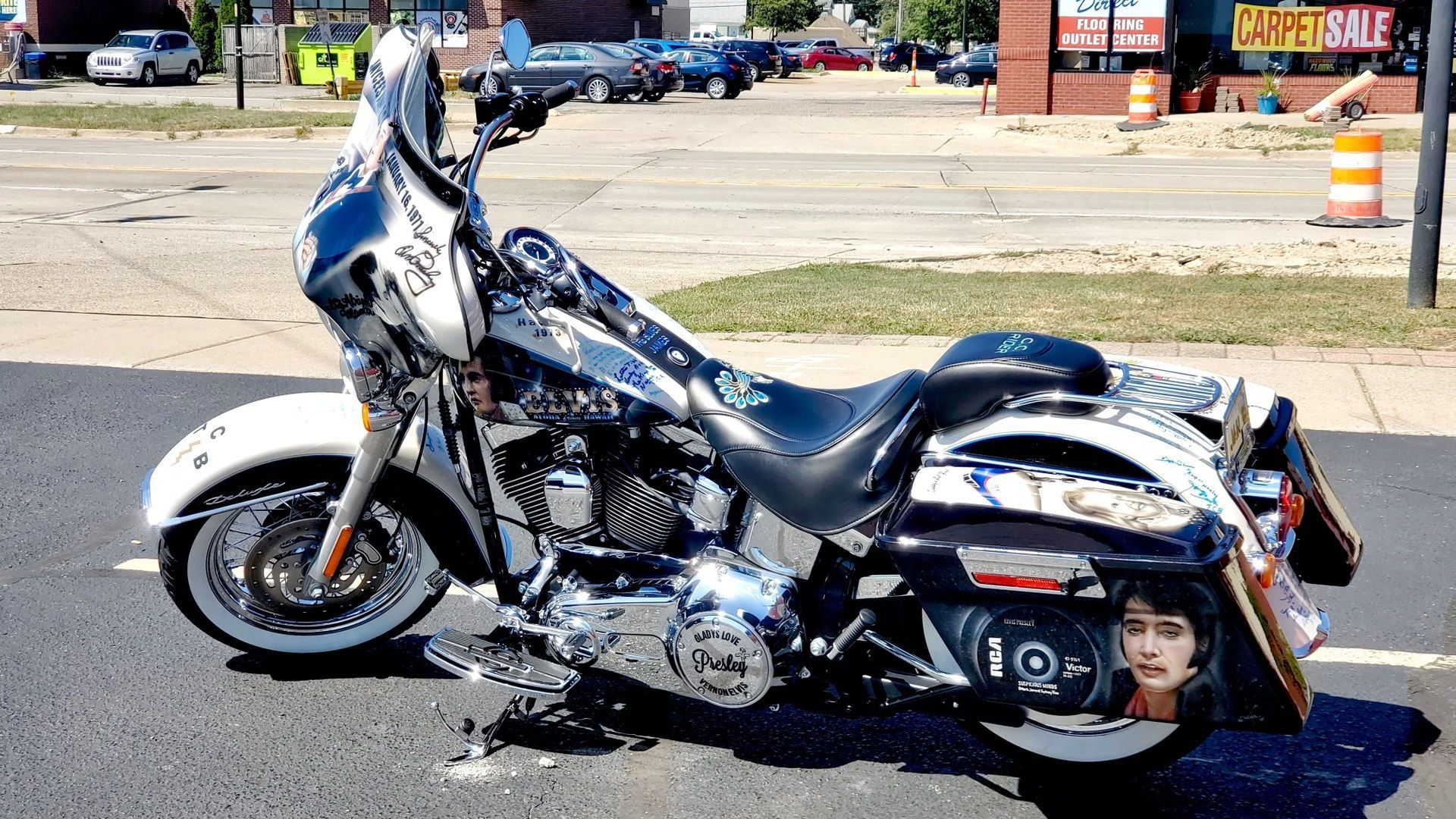 The vestige of Presley graces this Harley multiple times, including when he received the Jaycees Award in 1971. Other murals refer to important parts of Elvis' life, like a portrait of his daughter and his US Army patches. All the airbrush artwork was professionally applied by Wendy Dalton.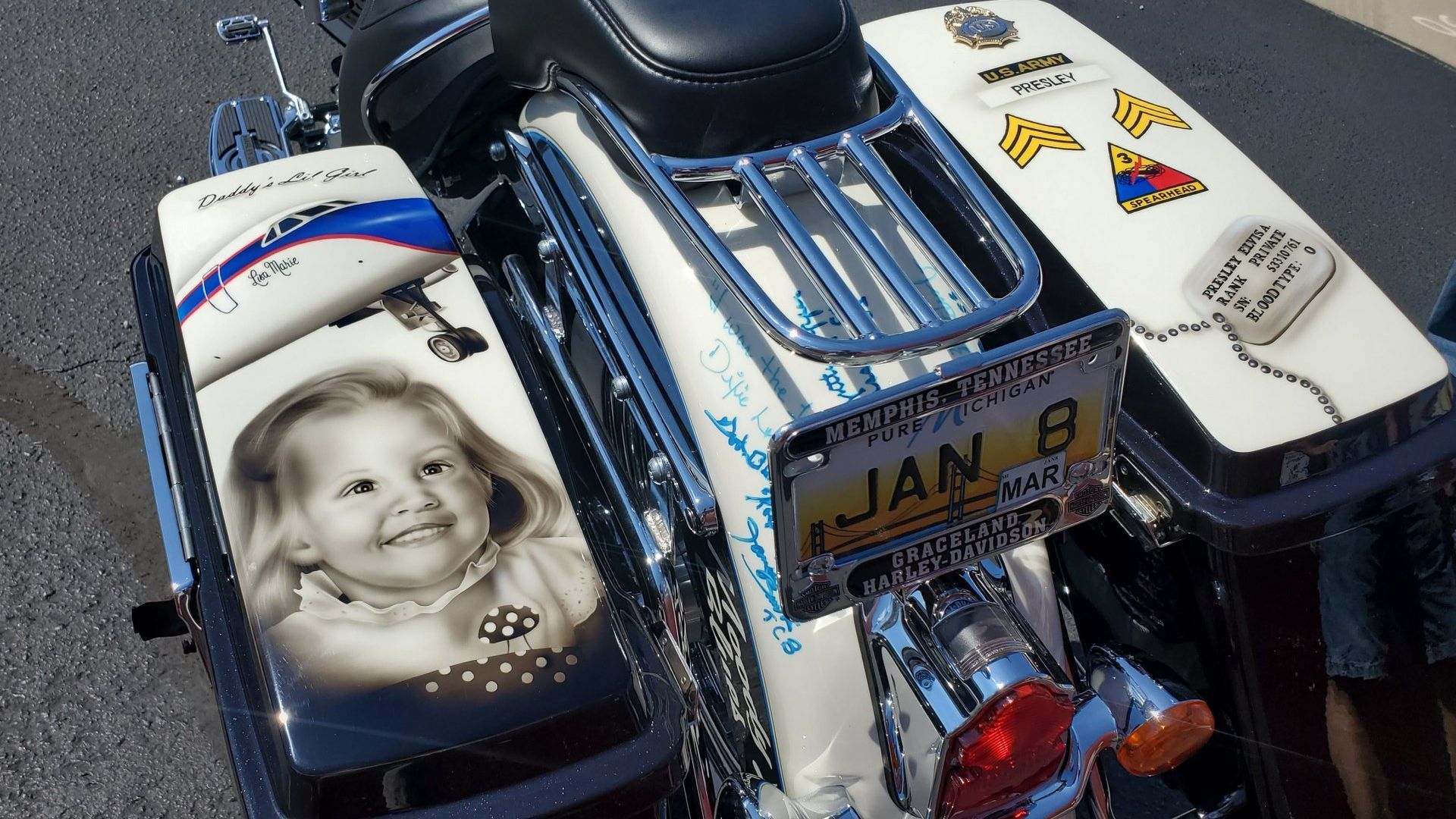 Other details abound, like the air filter cover that's made to look like the "That's All Right" record. There's even a peacock embroidered on the saddle as a tribute to the famous peacock jumpsuit. Most notable are all the signatures from people closely associated with Elvis Presley, like Dick Grobe, who was his chief of security, and Dixie Locke, his first girlfriend. Many of these people aren't around anymore, so that alone makes this motorcycle such a valuable collectible you might think twice about taking it out on the open road at all.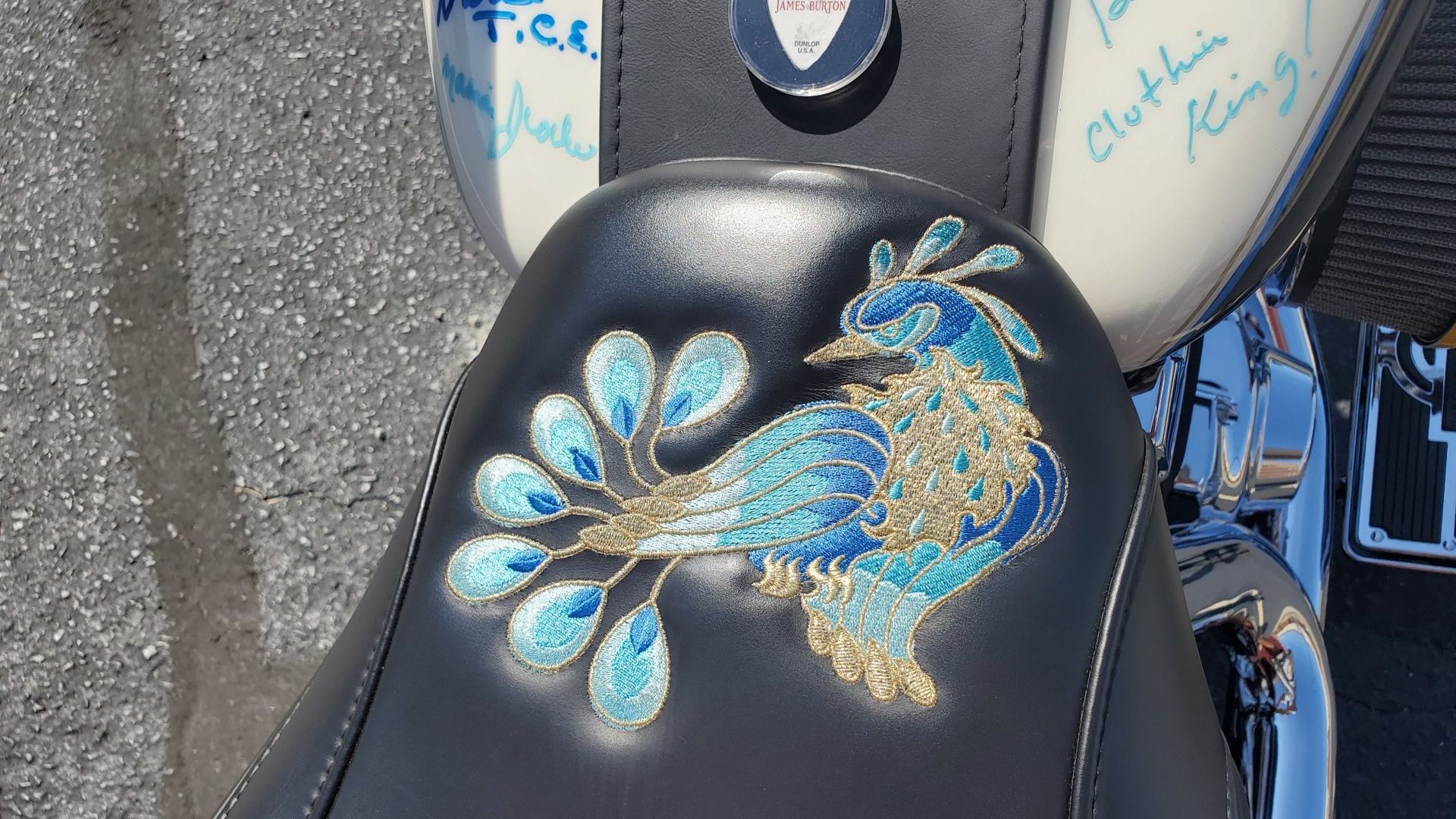 So you can really enjoy the King of Rock's beautiful music properly while cruising on this Softail Deluxe that's dedicated to his life, an aftermarket radio has been installed. With the 1100cc twin cam engine. With a mere 9,200 miles on this Harley it naturally looks to be in good condition.
A lot of people no doubt are eyeing this custom 2012 Harley-Davidson Softail Deluxe and you can hardly blame them. If you want to get more details about buying this motorcycle, check out the listing here.