Come on, is this really going to further the cause?
---
Instagram user rob3rtdesign took to the social media platform recently to post a radical Chevy Opala rendering in a bid to #savethewagons. If you aren't aware, some enthusiasts are afraid the wagon is going to die, mostly because they live in Europe and don't know that in North America the wagon has been dead for at least a couple of decades (save the weirdos who drive Subaru Outbacks). That alone makes this rendering ironic, and not in the way intended.
Back in the day Ford almost made a Mustang wagon. See it here.
Also, if you're from North America and probably just about anywhere else in the world, you're wondering what the hell a Chevy Opala is. Yeah, it sounds kind of like the Chevy Impala, but it was a midsize coupe sold from the late 60s to the early 90s in Brazil. Derived from the Opel Rekord and Commodore (not the Holden version), there was a wagon version at one point, called the Opala Caravan.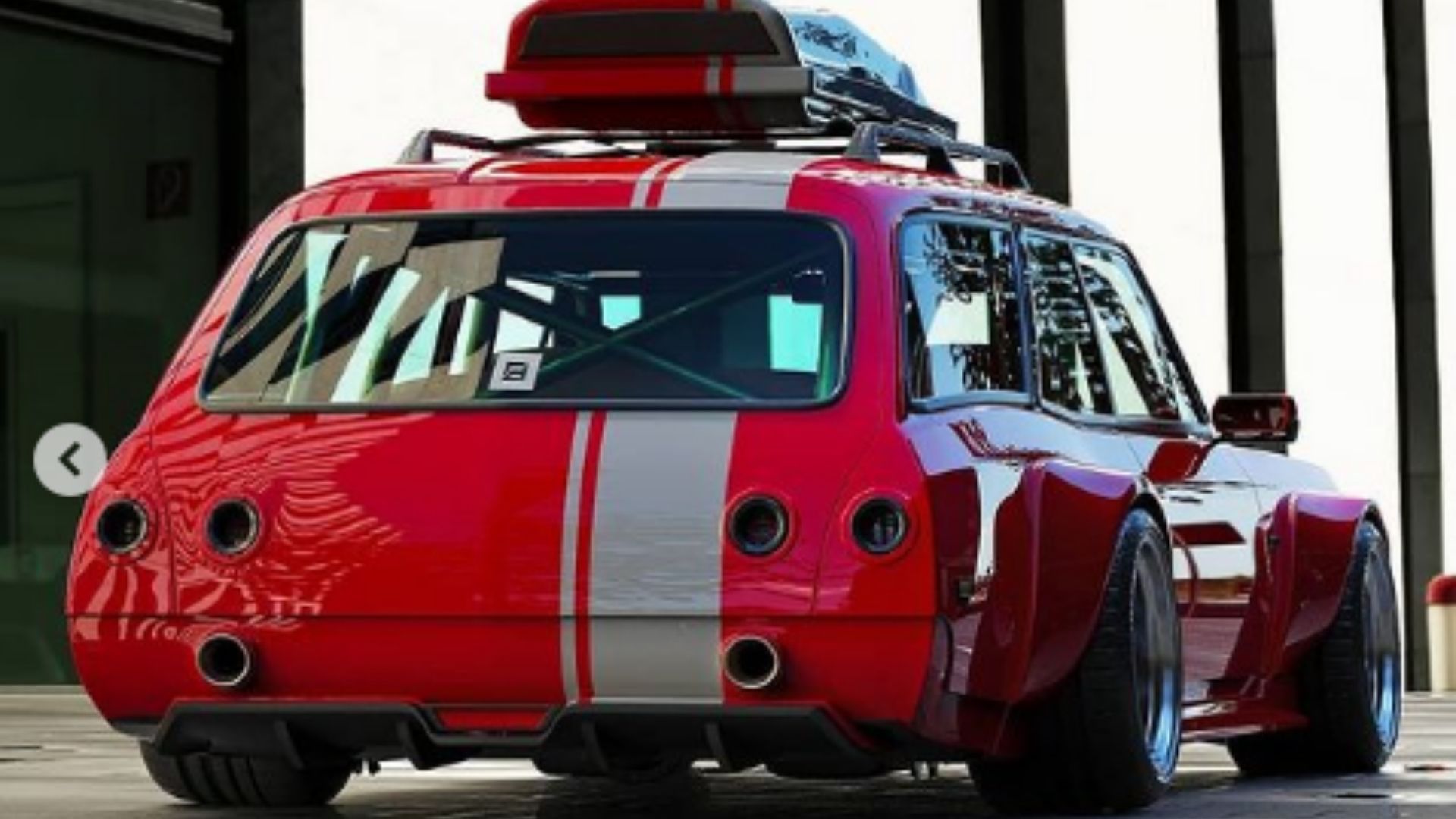 Why this person decided to paint up such an obscure Brazilian car in Photoshop to #savethewagons seems like a mystery until you see the Brazilian flag on their profile. This likely is a wagon they grew up seeing, maybe even admiring. Sadly, I just don't have the same sentimental attachment.
It seems like Instagram is the place to post your renderings of stanced cars. This one has fender flares wide enough for someone to sit on, but at least there isn't some obnoxious negative camber thing going on. That said, this thing is definitely over the top and I get it, that's the point. Cars like these are meant to annoy people who don't like this very specific aesthetic.
How annoying people who don't fit into a narrow niche of car culture is going to help #savethewagons is a real mystery. It seems like making a wagon which has real mainstream appeal would be the better way. After all, part of the problem with wagons is they've been viewed as extremely niche, a vehicle driven by strange people, and this just furthers that image. So it's a swing and a miss as well as a lesson in knowing your audience before going out to crusade for something.