The guitar god has a killer taste in cars!
---
Eddie Van Halen's guitar skills are known around the world, but the rock 'n' roll legend is also extremely talented when it comes to collecting cars. Eddie's own 1972 Lamborghini Miura S can be heard in the Van Halen hit Panama, but his collection is far more vast with proof coming from three vehicles the guitarist is now selling off.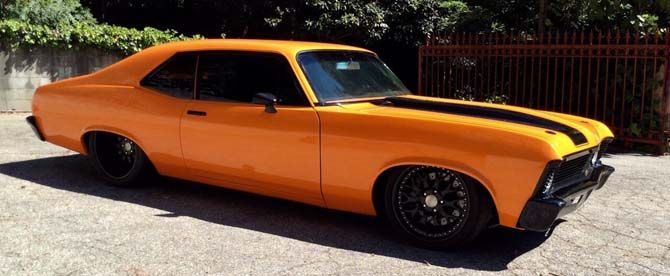 The coolest of the three cars is definitely a 1970 Chevrolet Nova restomod painted in an eye-catching custom hue from House of Kolor called Tang Yellow Orange with an offset racing stripe. As suggested by the "GOT LSX" on the license plate, this Nova is powered by a 454 cubic-inch LSX fuel-injected crate engine sending 650 horsepower to the rear end through Tremec six-speed manual and a Currie nine-inch Ford rear end. This car's stance is as impressive as its paint job sitting low on 18-inch wheels that measure seven inches wide up front and 12 inches wide in the rear.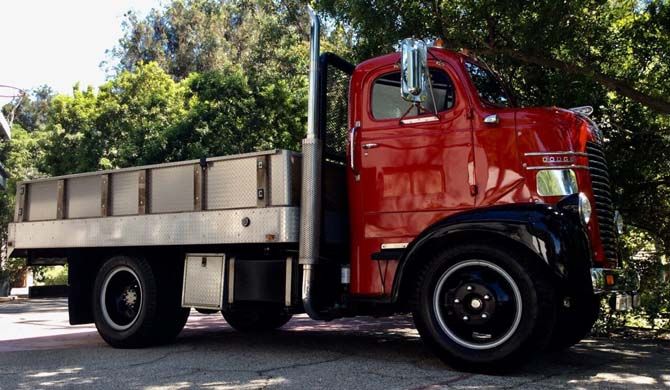 Also up for sale is a custom 1947 Dodge cab-over stake-bed truck that, according to the Listing, Eddie could frequently be seen driving this truck to the home improvement stores on Saturdays. This vintage truck uses a modern drivetrain with a 7.3-liter Ford PowerStroke turbo diesel V8 and a ZF five-speed manual transmission. Even the steering and engine cooling systems have been upgraded for improved driveability.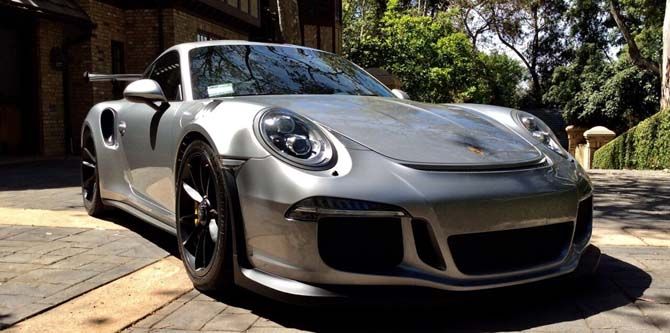 Not all of Eddie Van Halen's cars are classics as evidenced by this 2016 Porsche 911 GT3 RS, which is he is the original and current owner of. This rare example of a track-slaying 911 is powered by a 490-horsepower 4.0-liter flat-six, and it's ready for racing with a roll bar and fire extinguisher. The best part about this 911 is the custom door sill plates featuring the Van Halen logo and the license plate that reads "5150B" in reference to Van Halen's 1986 album, 5150.
The Nova and Dodge truck are being sold for $100,000, while the GT3 RS has a $220,000 asking price. All three cars come with a certificate of authenticity that has been personally signed by Eddie Van Halen, but that's not all of the EVH automotive news for the week.
In addition to this trio being sold through Becker Auto Group, a 2000 Ferrari 550 (originally purchased but no longer owned by EVH) will be auctioned off this week through Gotta Have Rock And Roll, and the auction site is expecting this car to sell for between $150,000 and $200,000.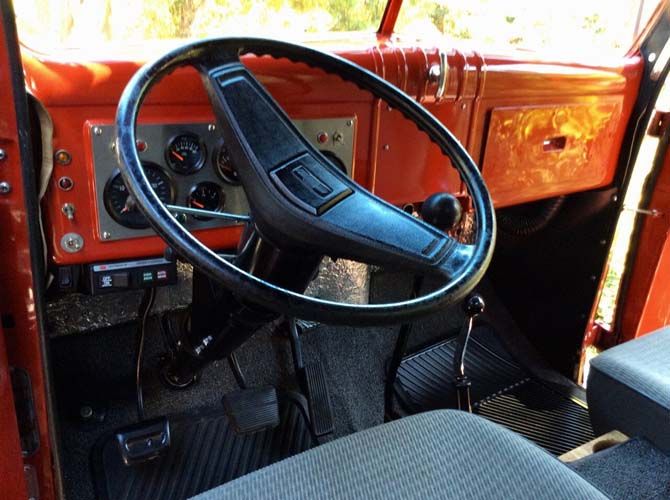 Source: Ultimate Classic Rock