How could this make any sense?
---
Sometimes you buy a car not as a mode of transportation but because you know it's a symbol of something greater. People do this all the time with anniversary edition models, pace car editions, and especially low-run limited editions. Someone in Switzerland did this with a Tesla Roadster, actually VIN 2500 or the last one of the first generation to be produced to be exact. And while the electric car is about as mint as you could imagine, plus it comes with some extra perks, the asking price is just a little too steep for most to stomach.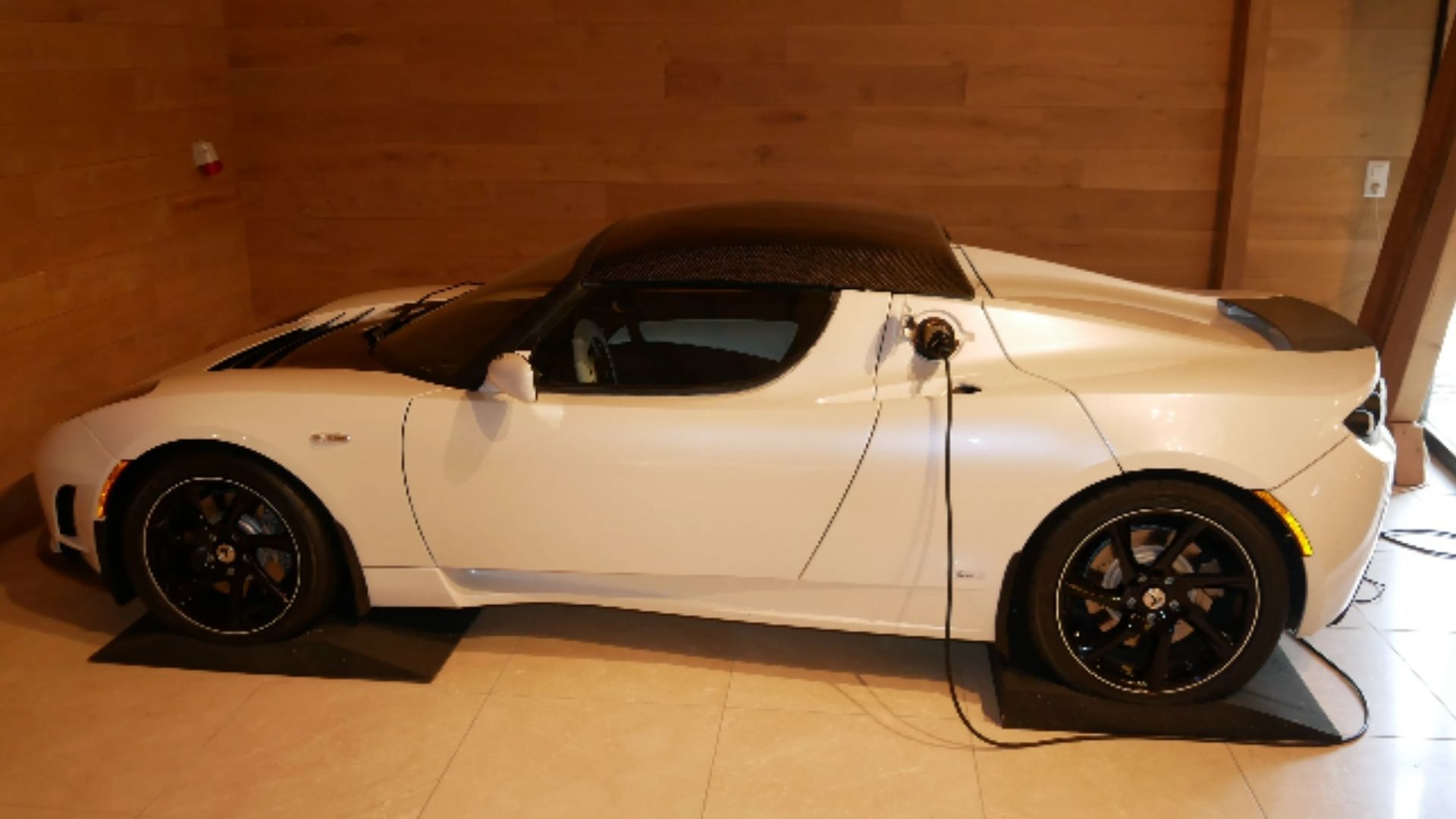 Just how steep is it? The asking price is a CHF 1,390,000. At the exchange rate as of the writing of this article that works out to be $1,487,300. What a steal, right? But wait, there's more.
This Tesla Roadster has been absolutely babied since day one. Only 200 kilometers have been accrued, plus it has the factory covers on the steering wheel and different interior controls. We've seen people keep cars like the C6 Corvette ZR1s with all the protection intended just for shipping, but those aren't selling for well north of a million dollars.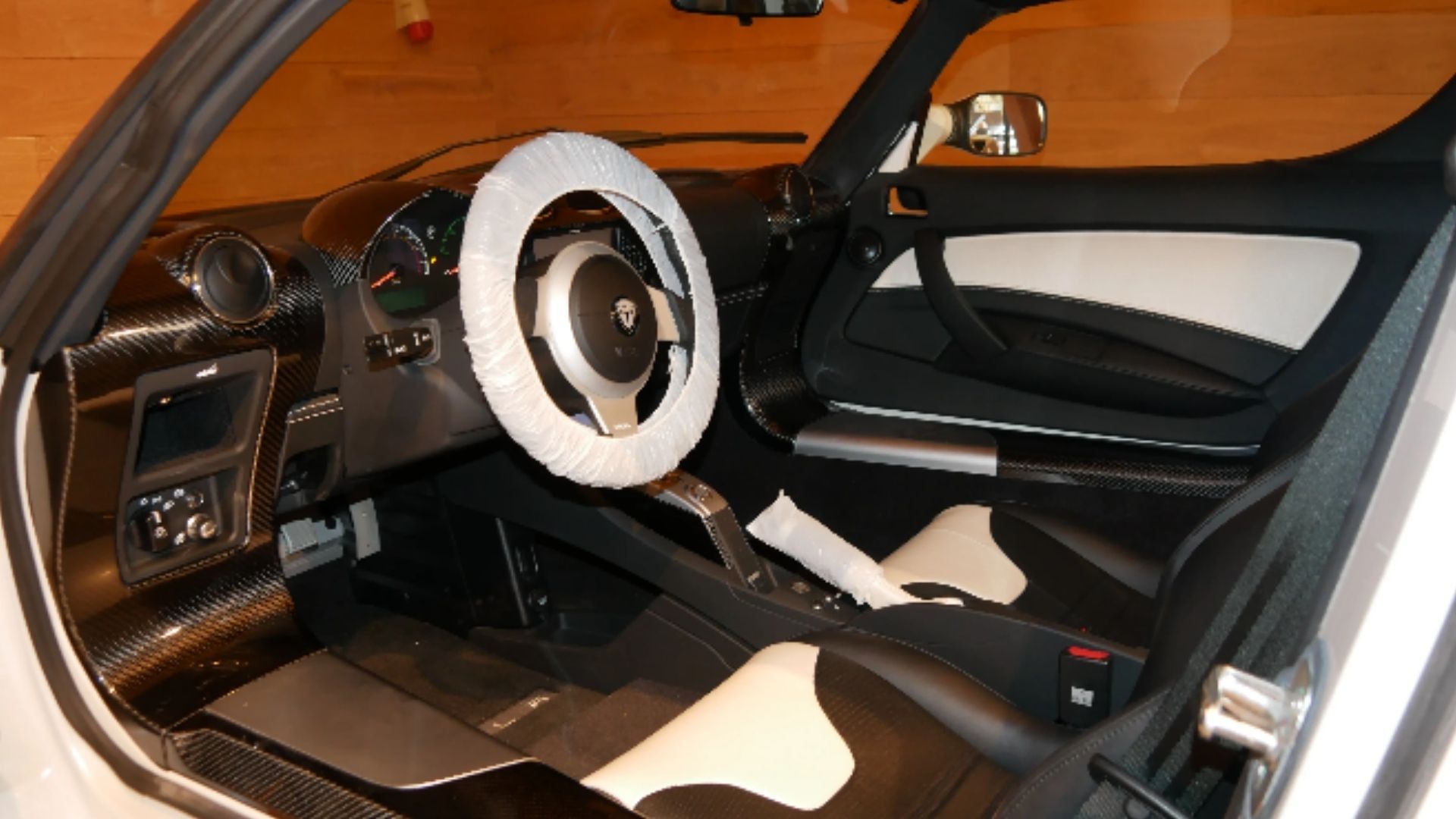 The owner never registered this car, but instead parked it over a marble floor on tire pillows. He also has plastic over his upholstered furniture and runners over his carpet.
In addition, this car has a unique white paint plus white and black interior. The full Carbon package for the interior was also installed in the factory, plus a Carbon diffuser, white center caps on the wheels, and special badging signaling this is VIN 2500. What's more, the team at Tesla signed that big, heavy, inefficient battery pack.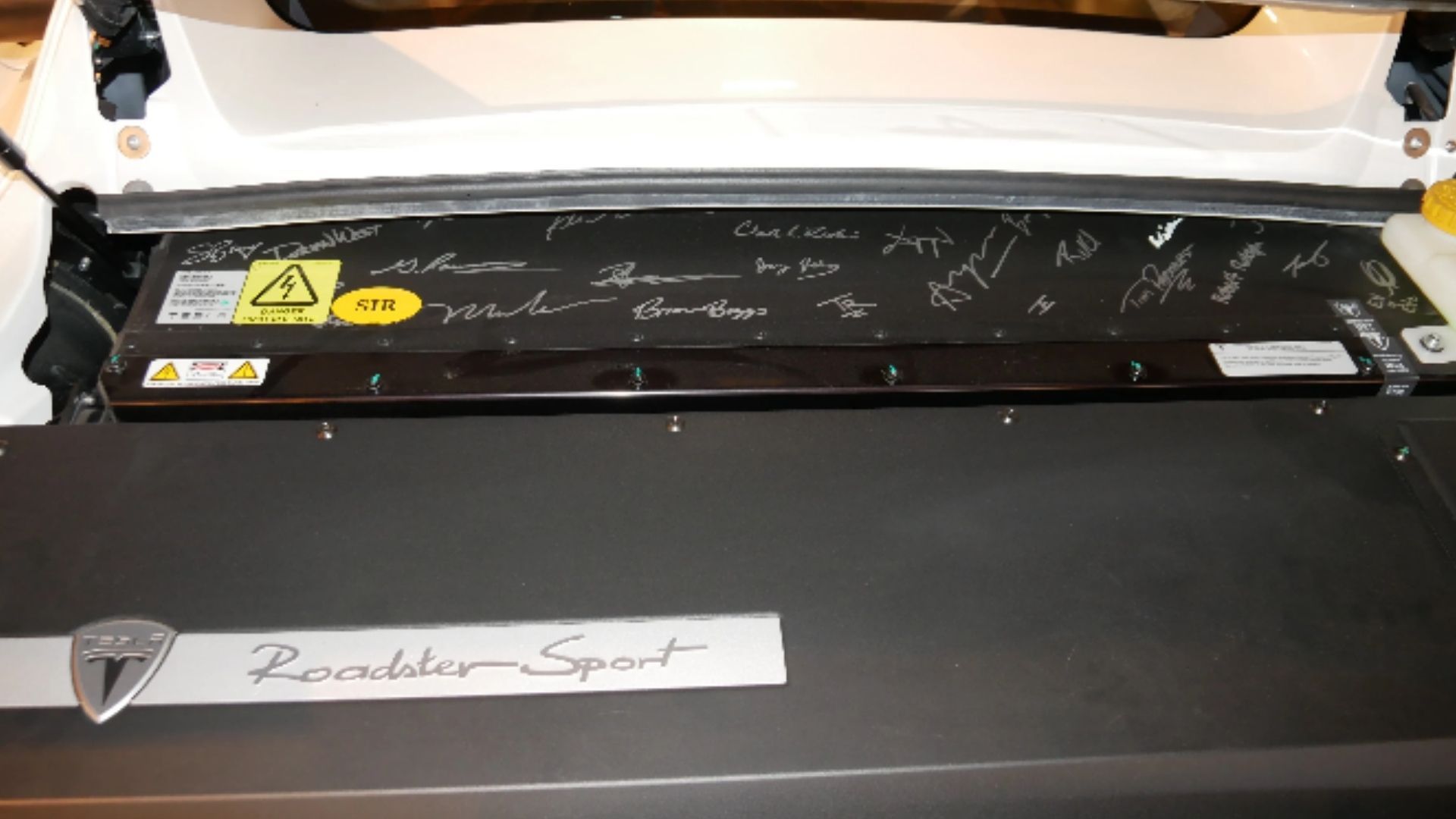 The real kicker is how in the listing the guy compares this final Tesla Roadster to being able to purchase a Ferrari 250 GTO back in the day before prices when wild. We're pretty sure almost $1.5 million is as high as we'll ever see a first-gen Roadster sell for, if even close to that.
Considering the first-generation Tesla Roadster is only minimally better than the electric drivetrain conversion swap your crazy neighbor did to his C4 Corvette in his garage, it's doubtful anyone will pay so much for the car. Sure, it's the last one made and it's been astoundingly well cared-for, but as they say you can wrap a turd in a silk handkerchief but it's still a turd. This has not been Tesla's best effort, but instead was its rocky start, which has historical value but certainly not even close to this much.
Check out the listing for yourself here.