You sure won't see another C1 like this one.
---
For custom car builders, shows like SEMA, Autorama and World of Wheels are the biggest ways to get noticed, and the listing for this 1962 Chevrolet Corvette says that this fully custom 'Vette has been on display at all three. With such prominent car shows under its belt, this jaw-dropping C1 Corvette is now looking for a new home.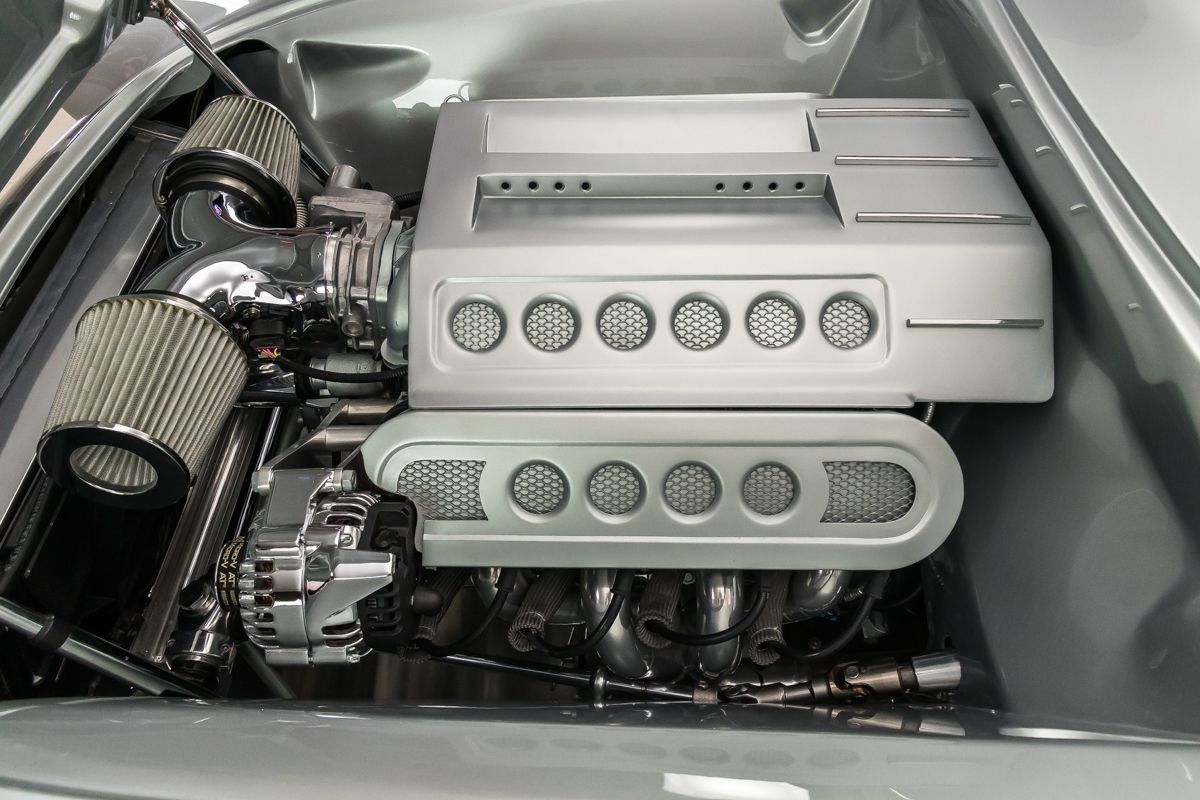 Riding on a chromoly tube chassis, the custom touches added to this '62 Corvette include a '57 'Vette front end, a two-inch channeling of the body and an upswept rear tail that adds a distinctive profile. As heavily altered as the exterior is, the inside is even more unique with a completely custom cabin from the dash to the seats. About the only thing not altered on this show car is the wrap-around windshield. Almost the entire inside of this Corvette is lined with high-quality and leather, and the door openings add tube braces for added safety. It's not clear if there's a soft top on this 'Vette, but the car does come with a removable hard top, which might be the only part of this car that hasn't been customized.
Where this Corvette really stands out is the fuel-injected 454 CID LSX V8 squeezed into one of the most beautiful engine compartments you'll find on a C1 'Vette. This engine cranks out 627 horsepower and 586 lb-ft of torque, and power is laid down through a four-speed automatic and an aftermarket nine-inch rear end. As you would expect from a show car, the attention to detail on the underside of this Corvette matches the rest of the build, and that five-link rear end with coilovers should allow this show car to handle as good as it looks.
Of course, this kind of quality, power and overall time invested into a custom car doesn't come cheap. Vanguard Motor Sales has this one-off 1962 Chevrolet Corvette restomod listed for $289,900, but you can always click HERE to make an offer.