Would you scoop up this rough Stingray?
---
Some classic cars have been so badly neglected, they need a miracle worker with a vision to scoop them up and make them right. That's what we're thinking for this 1970 Chevrolet Corvette listed on eBay. Before anyone tries to argue this isn't a '70, the seller says the front end has been modified and they have a title, so take it up with them. The auction is ending soon, so you know that up front in case you're interested in bidding on it. You should also know there's way more wrong with it than just flaking paint.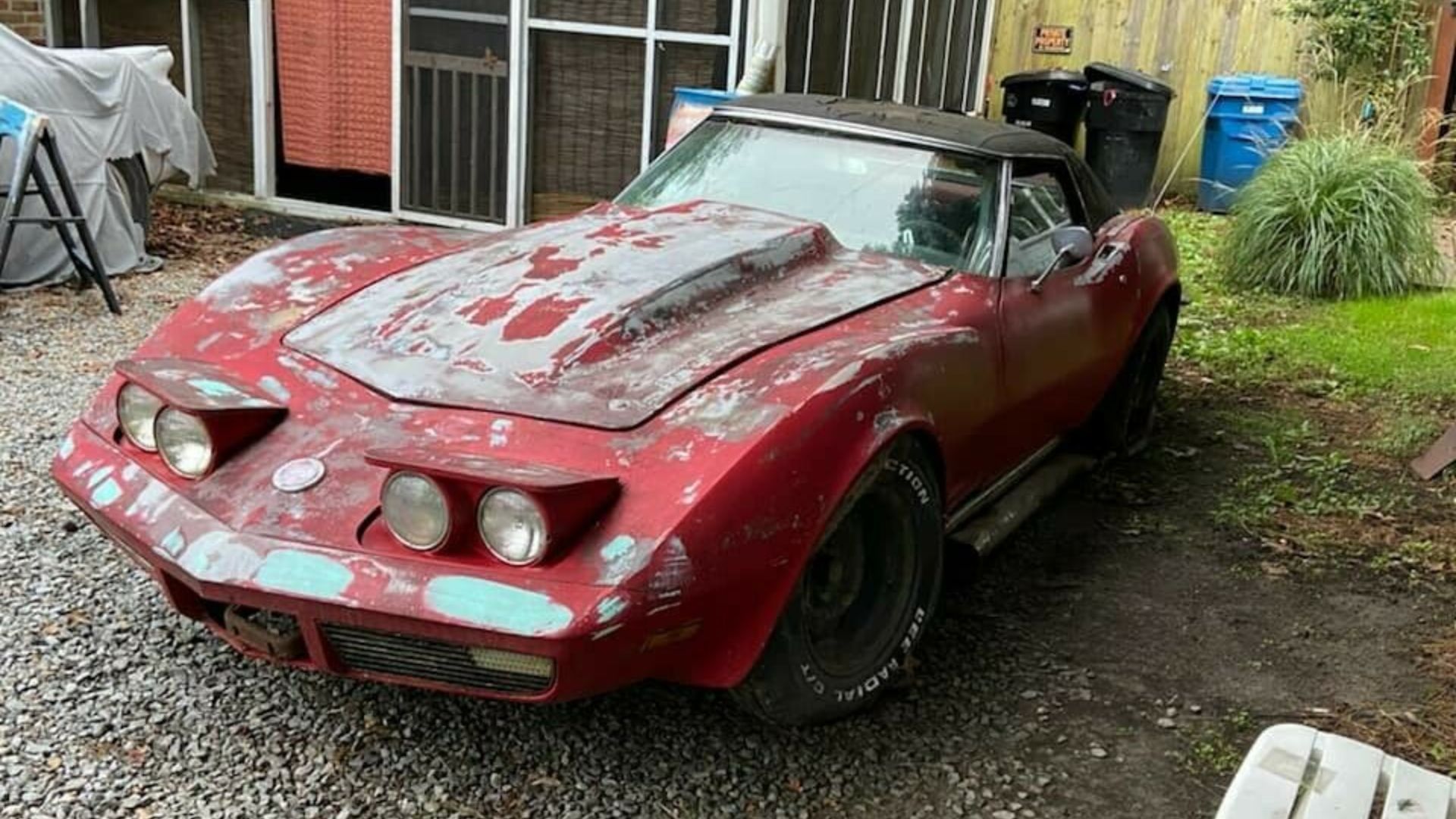 As you can see, this car with a claimed 66,000 miles on the clock looks… rough. Not only is the paint a goner, and so are portions of the rear passenger-side fender, there's a much bigger problem lurking under the surface. The seller states simply "vehicle does have rust on the front part of frame." It looks a little more extensive than that, but you be the judge of this C3's condition. Personally, we think large portions of it look like they're trying to rejoin the earth.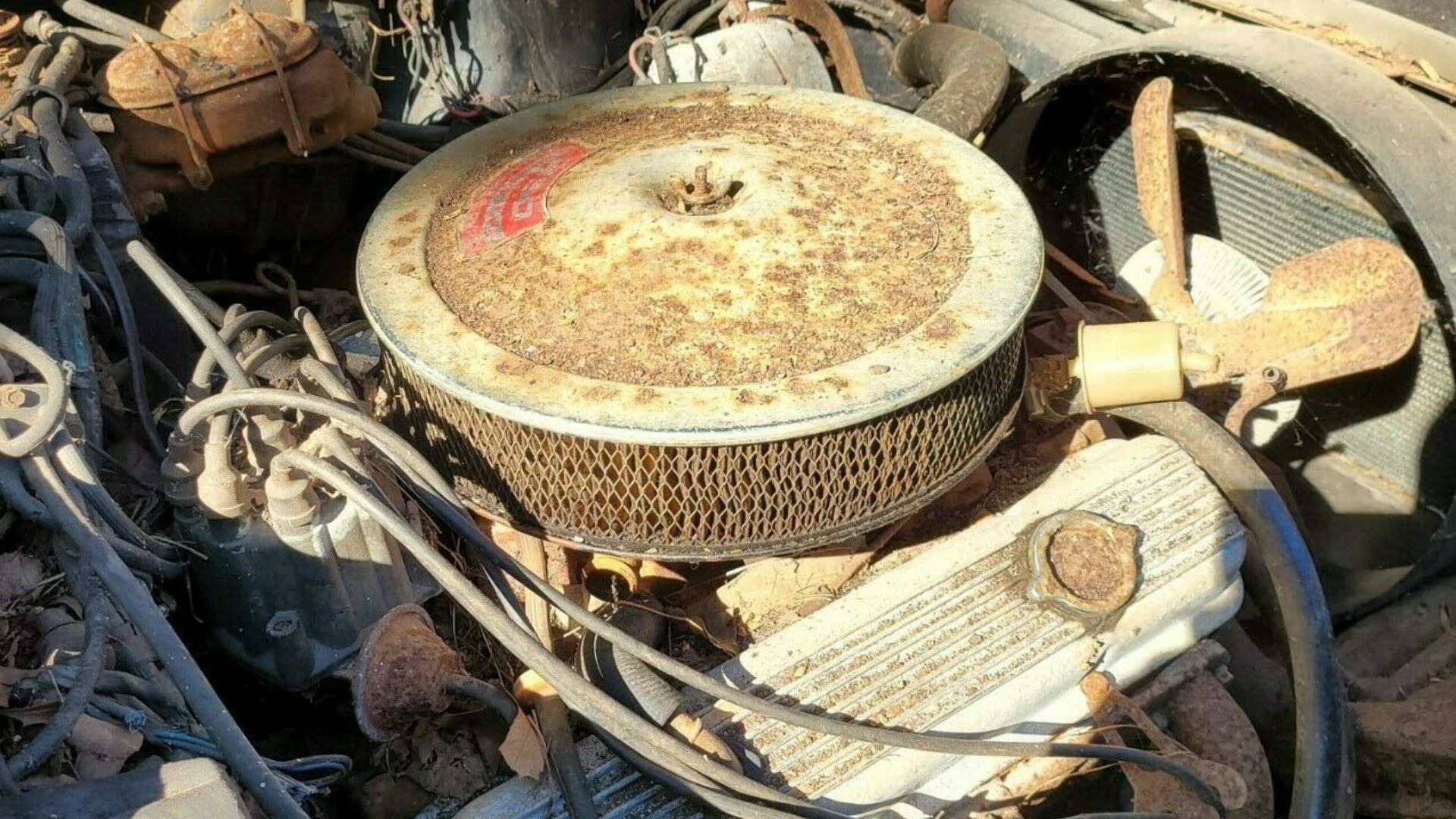 According to the seller, this C3 has the original 350ci V8 engine. It also comes with the 4-speed manual transmission we assume is original, but that isn't specified. Believe it or not, they claim the top is factory-original and is in "pretty decent shape."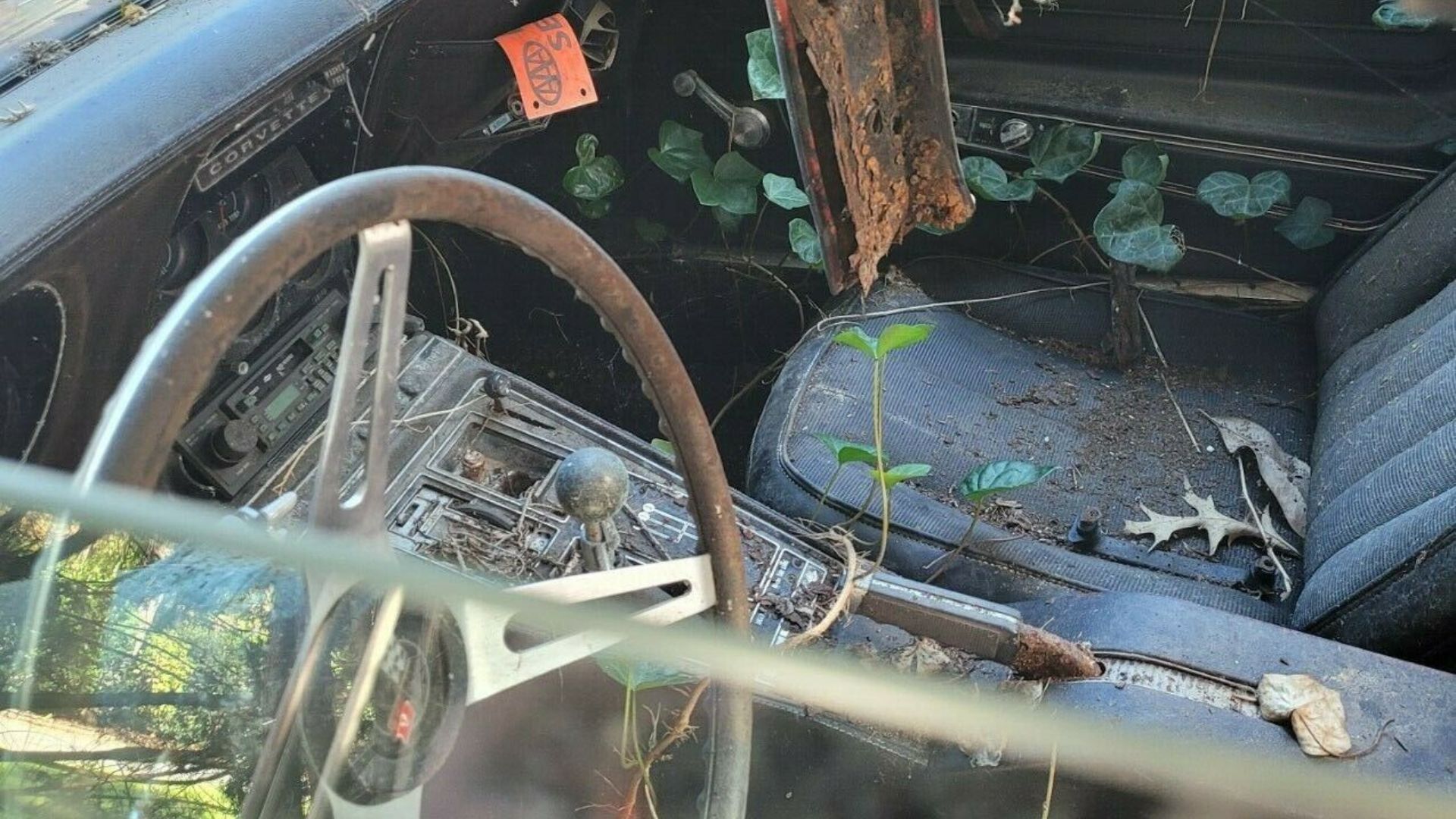 The current seller has owned this '69 'Vette for one year. What's not clear in the listing is how it says the C3 Corvette has been sitting in someone's backyard for a few years. Does that mean the current owner bought it but there was an agreement to keep it where it's sat all that time?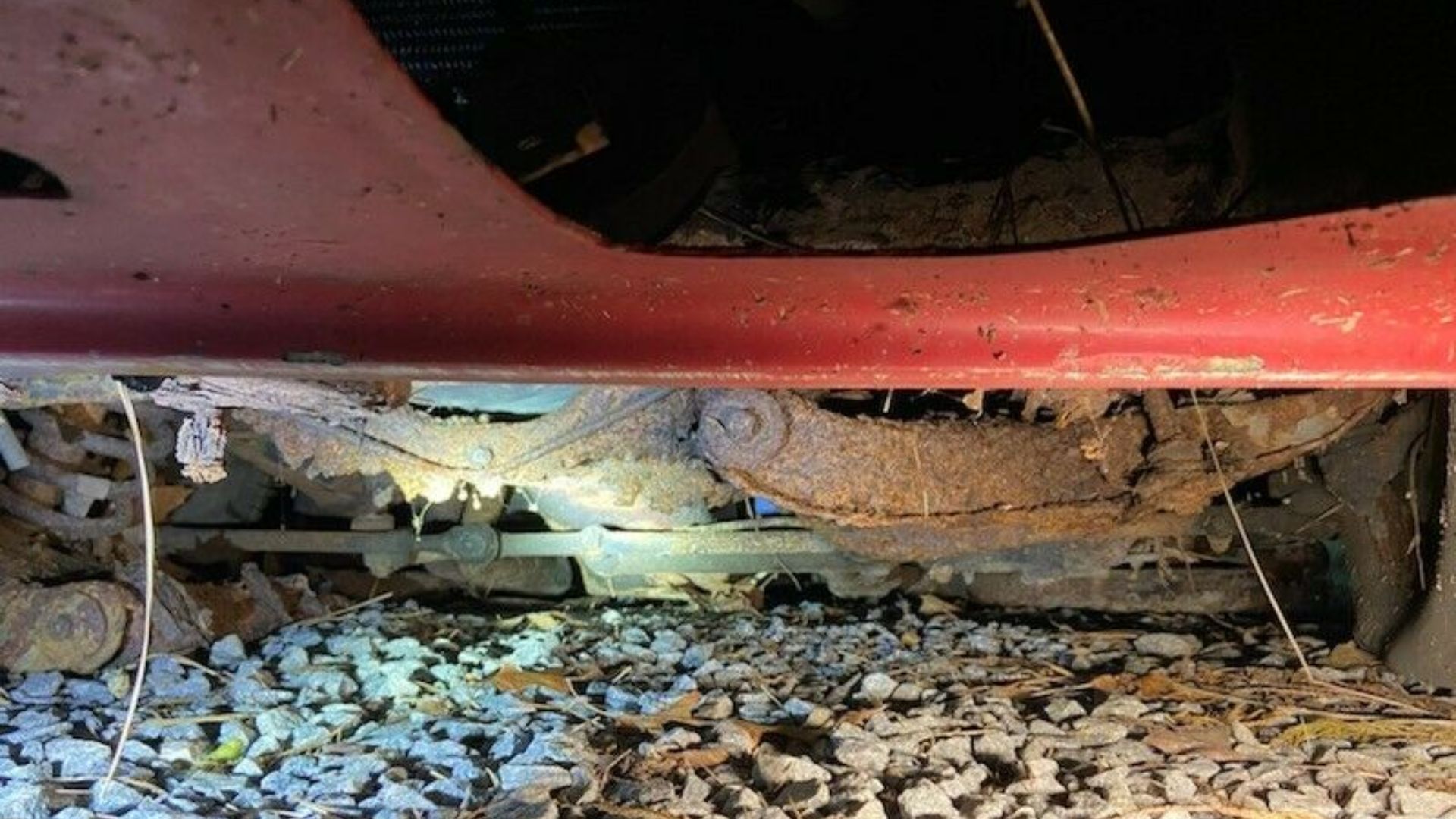 We're guessing the current owner realized just what it's going to take to restore it and have decided to bail. This is a big project for someone who knows what they're doing, so if you decide to bid on the car you need to be honest with yourself about your skills, financially capability, and ability to dedicate many, many hours to this project.
Check out the listing for yourself on eBay.