When it was new, this Trans Am was ordered with some choice options. Now, it's in need of a full restoration.
---
Dropping temperatures and the looming threat of snow (and road salt) has us putting away our fun cars and thinking about winter projects. If you're looking for a big project with an equally big payoff, look no further.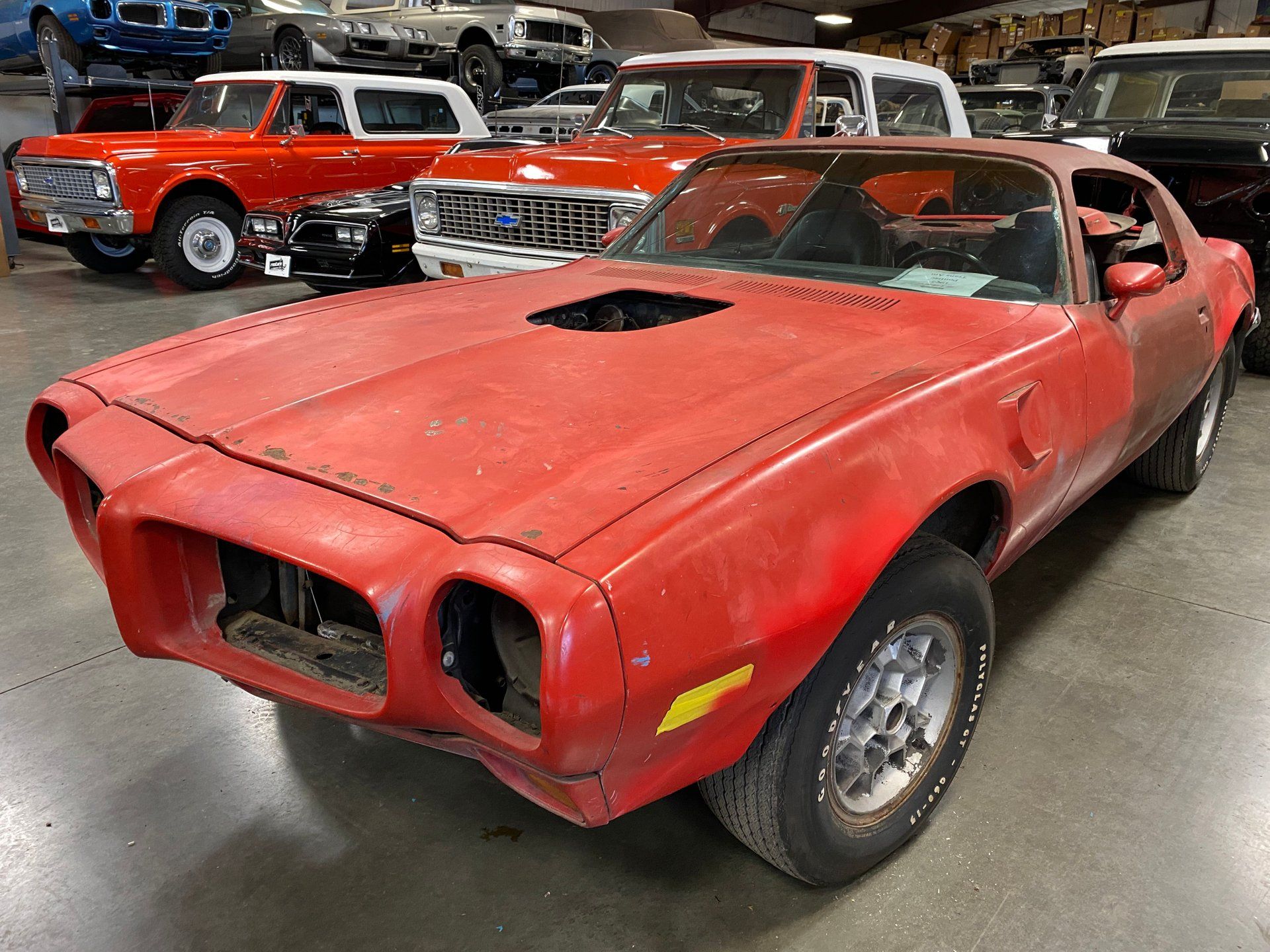 We found this 1973 Pontiac Trans Am right here on Motorious. Appropriately enough, the selling dealer, located in Lincoln, Nebraska, is named Restore a Muscle Car.
It's obvious from the photos that this Trans Am is ready for a restoration. It's partially disassembled, and includes the numbers matching engine, which has been freshly rebuilt. Also included is the numbers matching four speed manual transmission.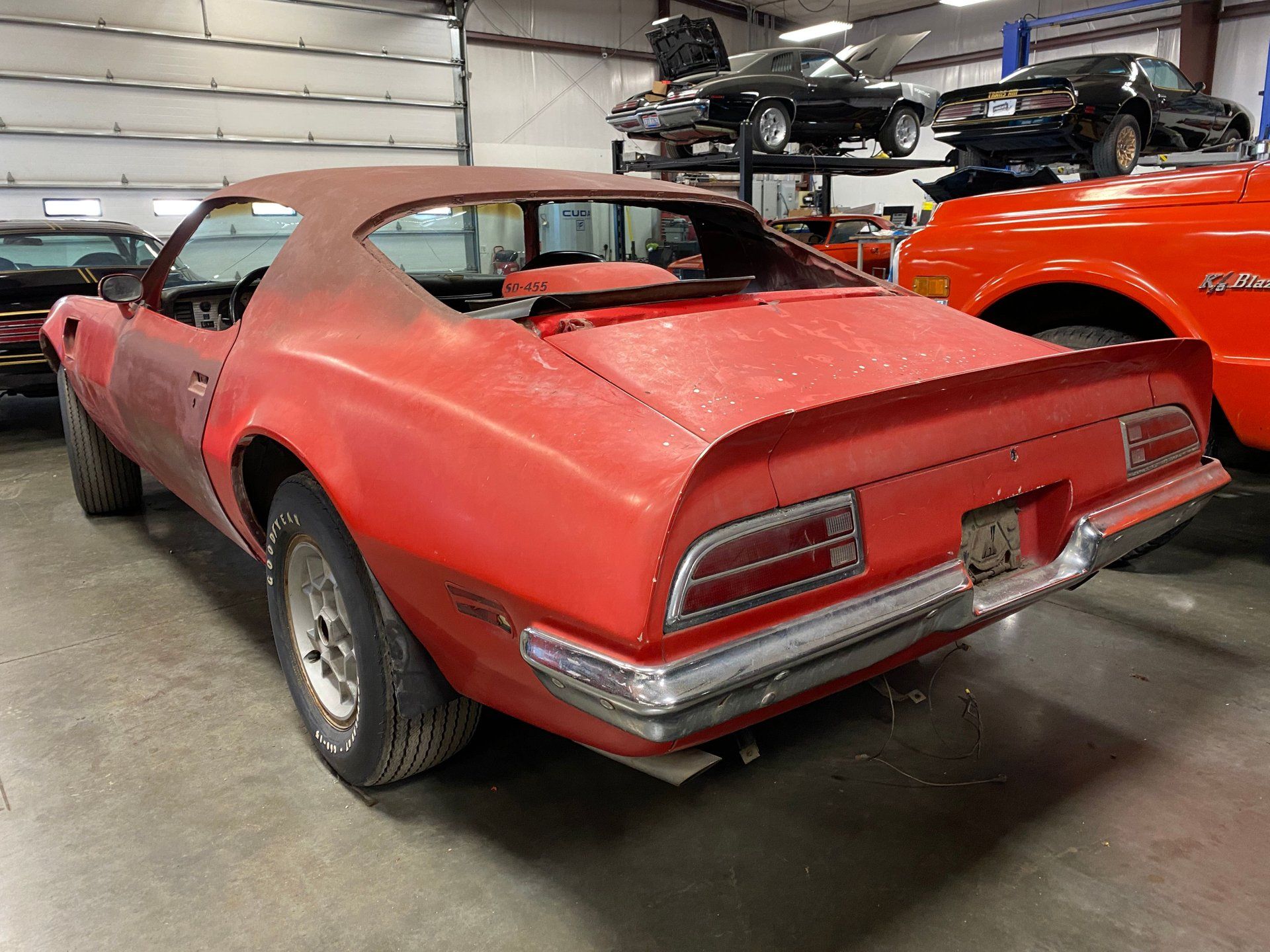 This car has some interesting options. The original color is Buccaneer Red, and it was specifically ordered with no hood graphic. It's got a deluxe black interior with red carpet, and has factory air conditioning.
Thankfully, all of this is documented, because in its current state, it's hard to tell what this car came with originally. Thankfully, it hasn't been excessively modified over the past 47 years.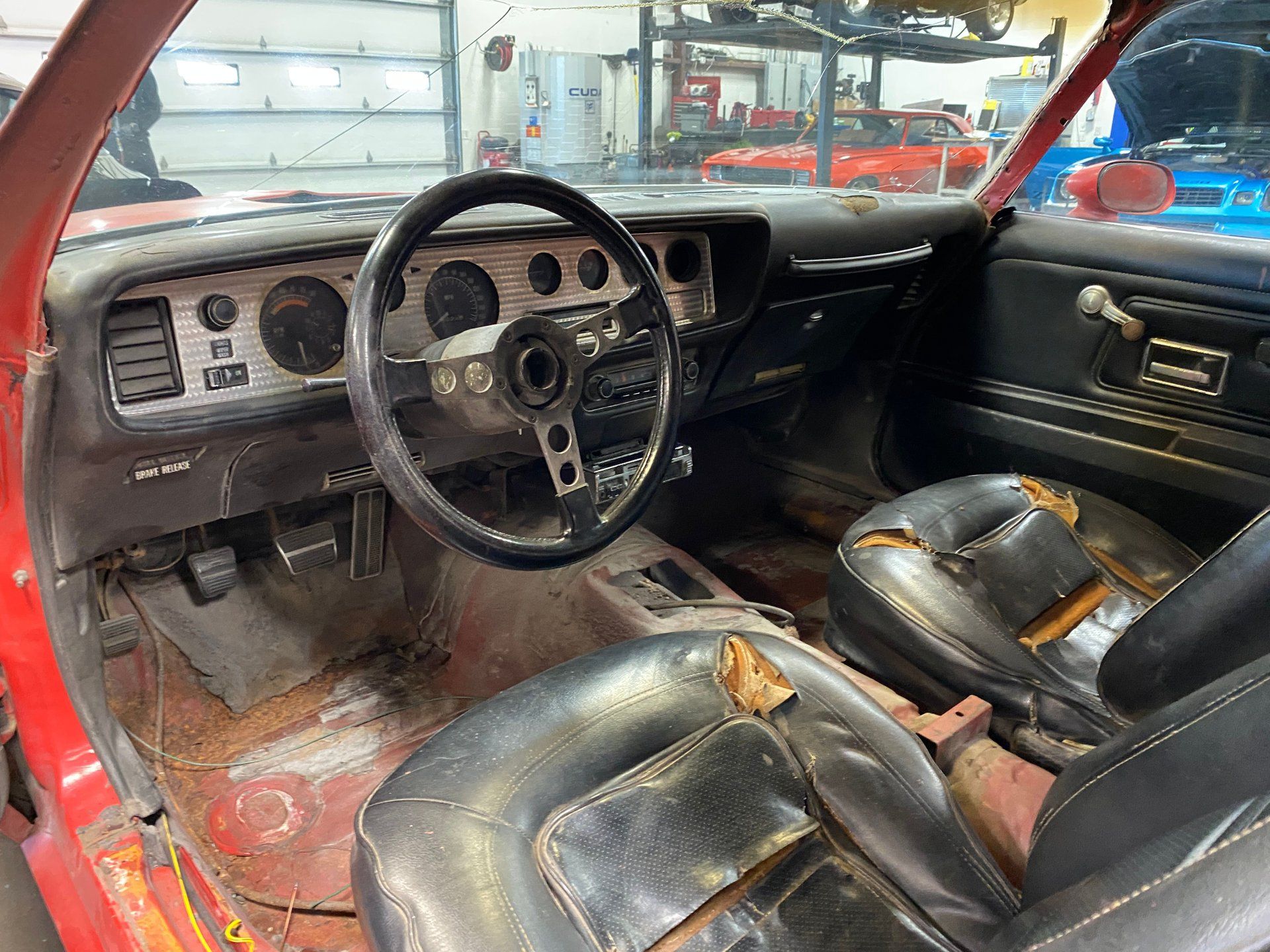 At the very least, we can see the condition of the floorboards. They need some attention for sure, but they may not require outright replacement. Overall, this car looks very clean, and there are several photos of the underside that show this.
We hope that whoever buys this car finishes it to a high standard. It's a great color combination with some interesting options, and we'd like to see it restored to its former glory. It will take a lot of work and a lot of time, but we're certain that the end result will be worth the effort.