Impress your friends and save some dough.
---
Normally, buying a classic British luxury roadster like this 1954 Jaguar XK 120 is a big financial investment. While these cars sure are impressive, acquiring parts for them on this side of the pond doesn't always come cheap, and that's not taking into account any labor. The good news is this car being offered through Awesome Joe Auctions has the look people will respect, but it's hiding an affordable secret you don't have to show off.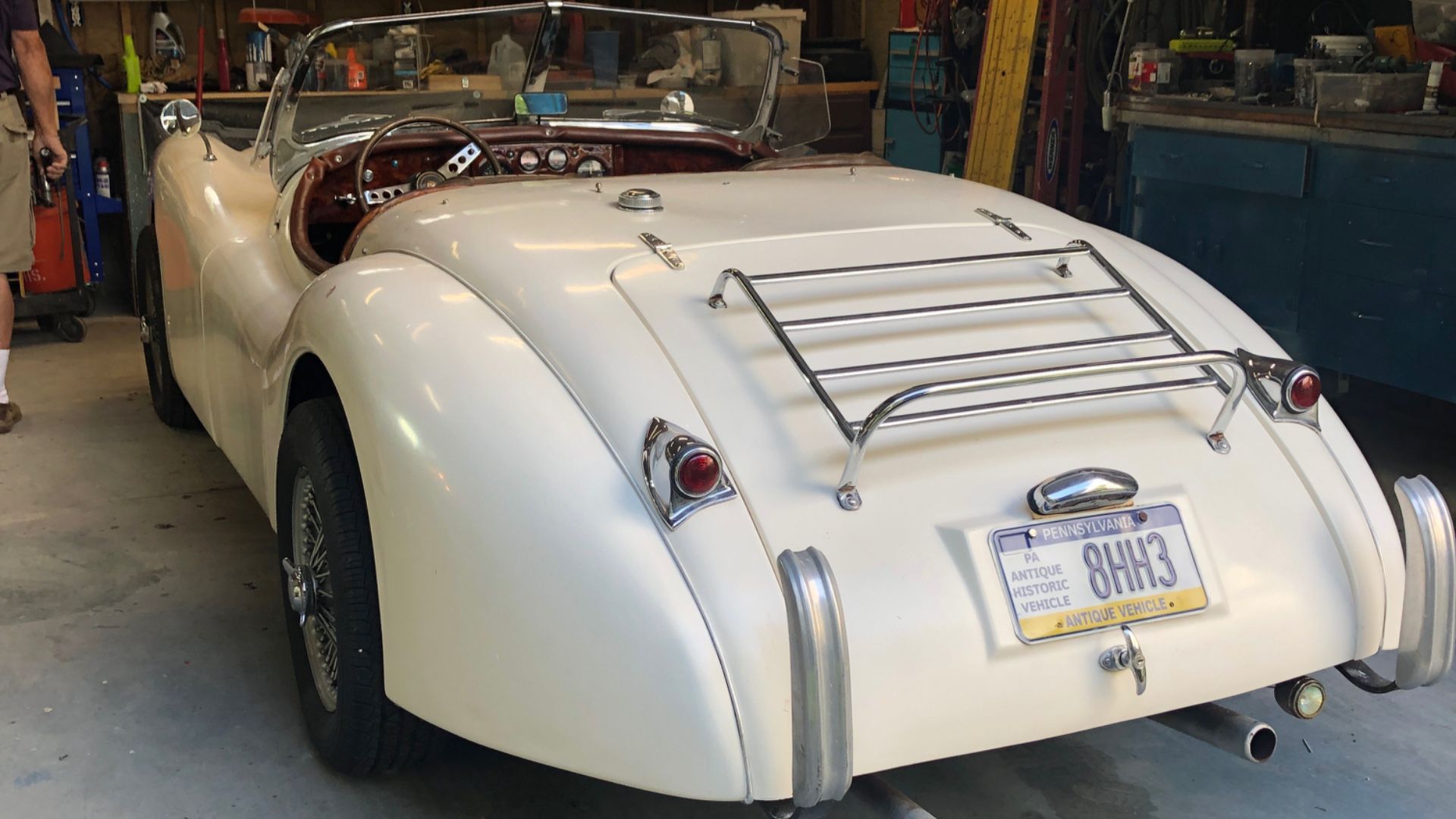 Under that stately, long hood sits a Ford V6 engine. That makes maintaining and fixing this classic Jag far easier and more affordable. Plus, with a manual transmission bolted up, this roadster should be a blast to take out for weekend drives.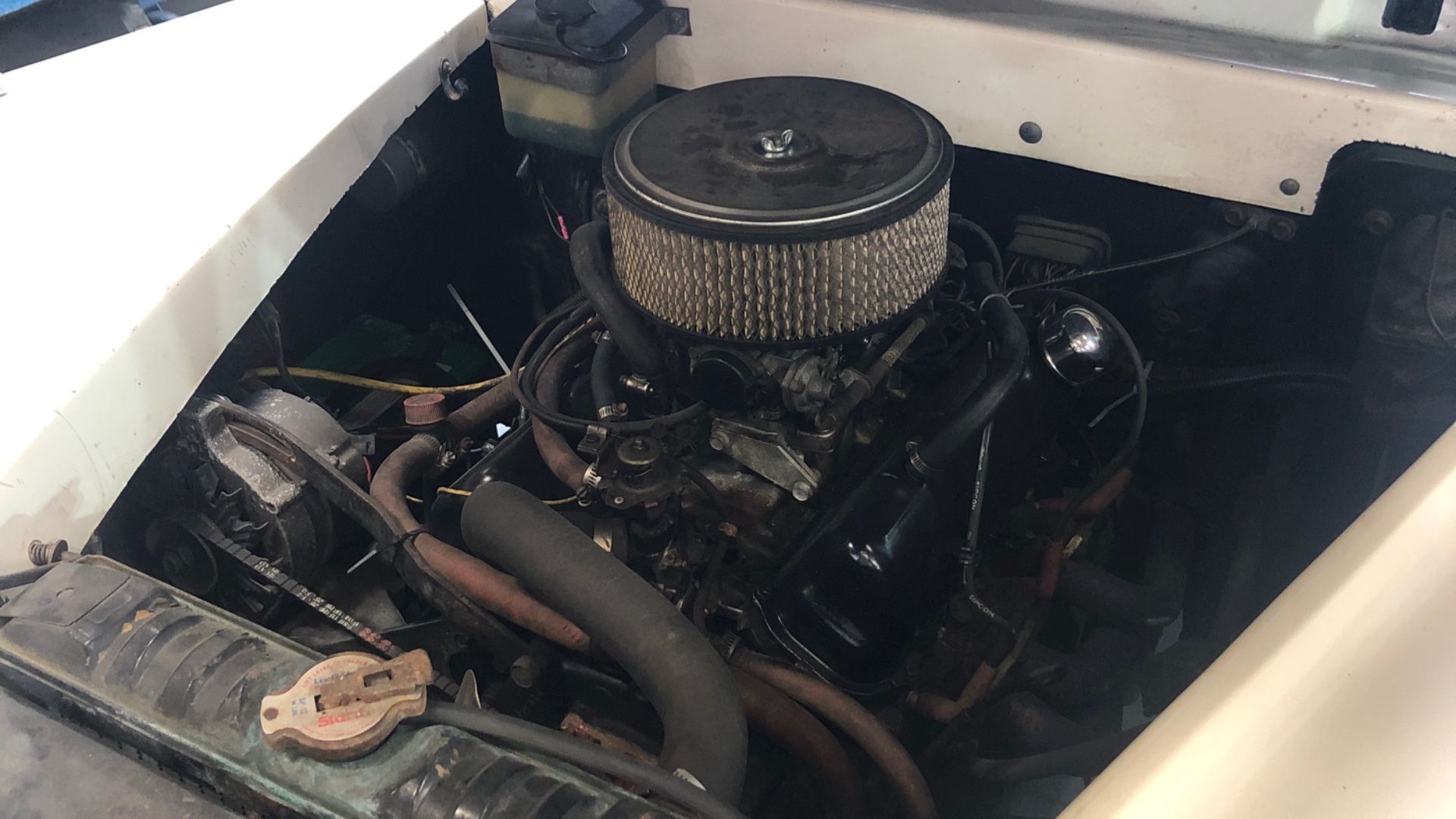 There's plenty to admire with the white paint which has a deep shine to it, pairing nicely with equally as impressive chrome applied to the various trim pieces, including that iconic Jaguar hood ornament. What's more, pictured are real wire knock off wheels for an authentic look and experience. The seller states the front tires are new. A spare wire wheel and a lead mallet are included, too.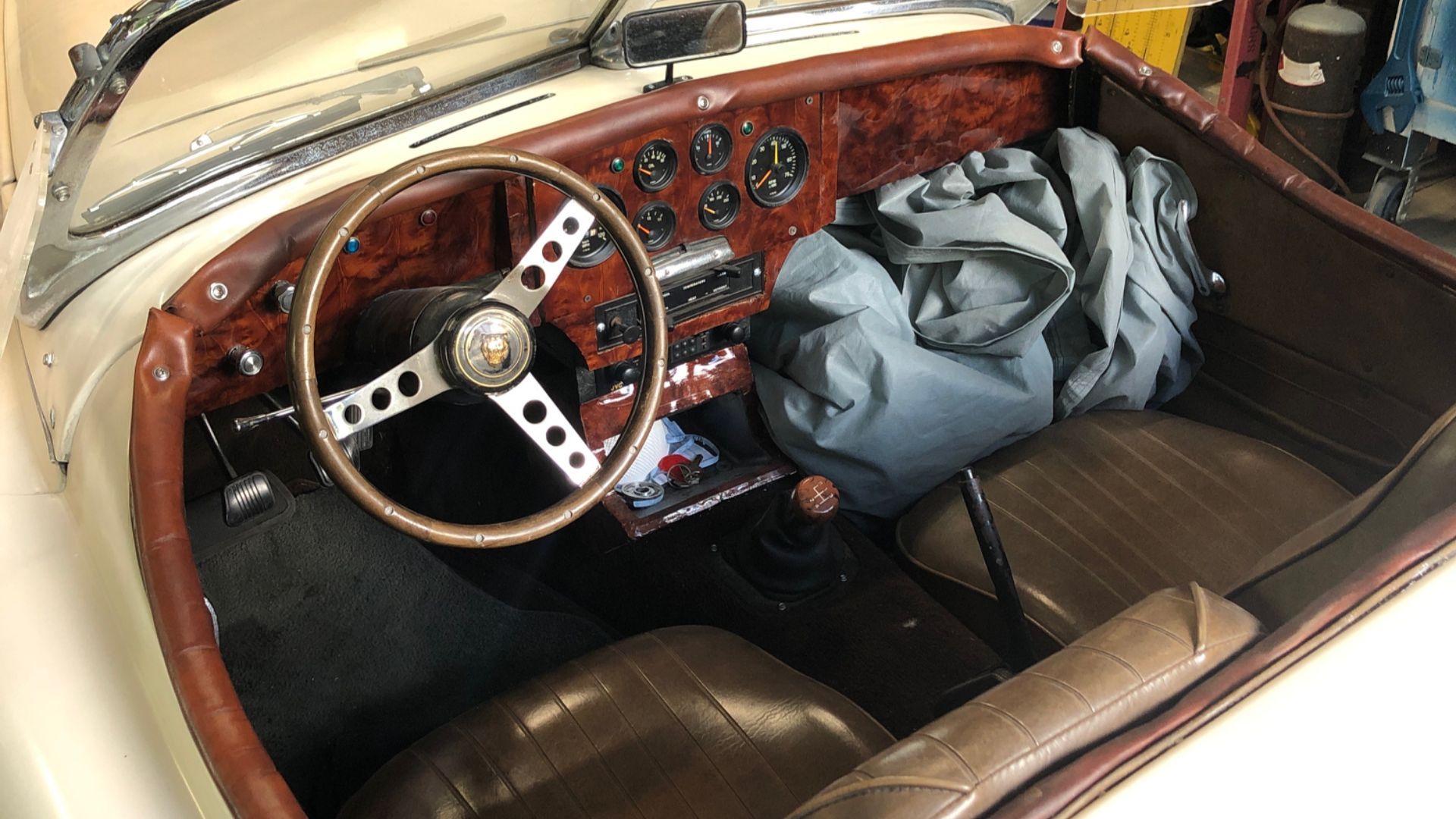 The interior has that rich British design flair with plenty of wood on the dash as well as the steering wheel rim and rich leather seats. Not only does everything look great, the seller states all the gauges are working, so you don't have to deal with electrical gremlins right off the bat. It's nice to buy a classic like this and be able to enjoy it immediately.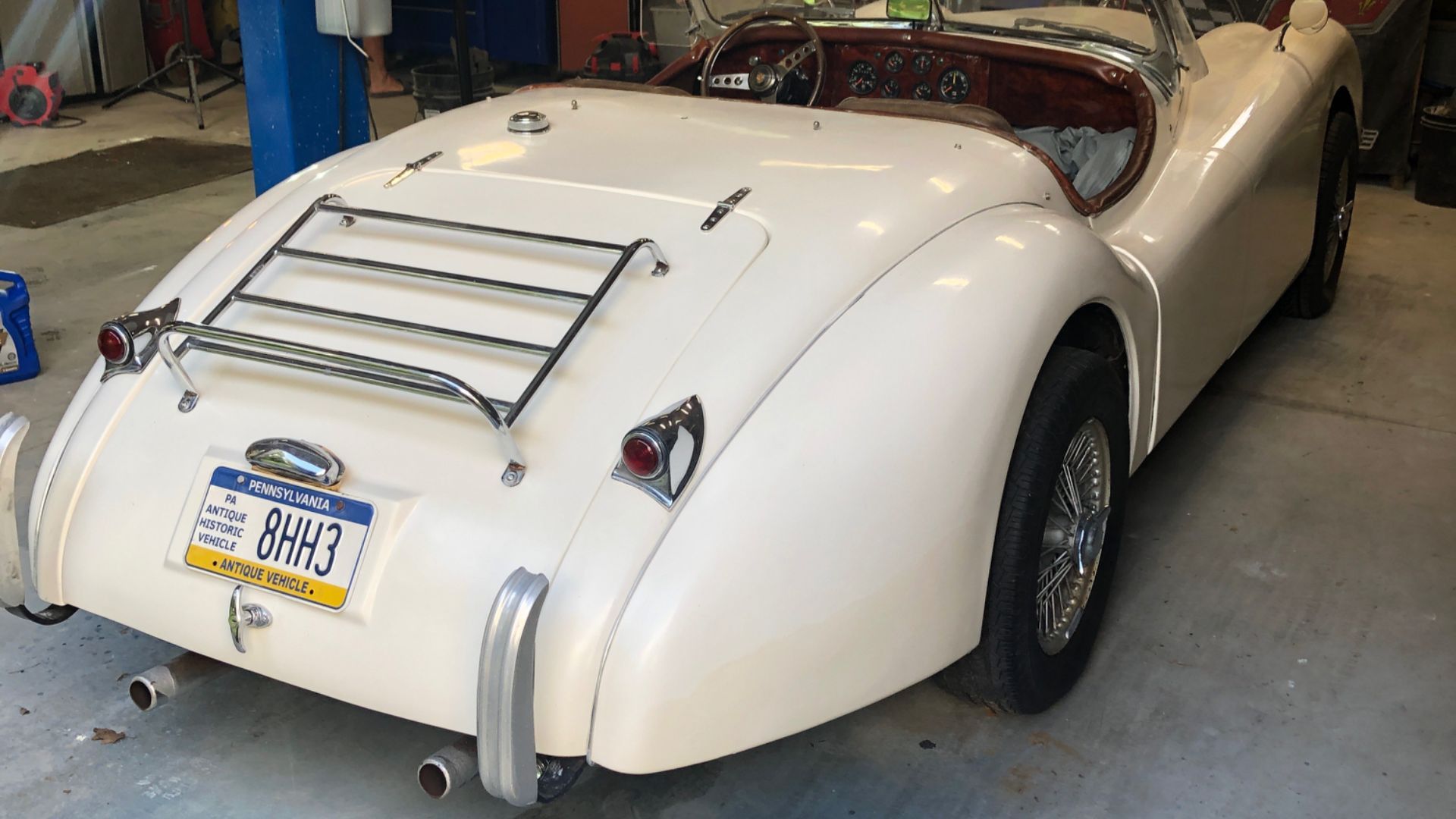 Titled as a 1975 special construction vehicle, this 1954 Jaguar XK 120 is ready to drive and enjoy. We can picture this as being a go-to cruiser for temperate weekend afternoons as well as a great ride to take to events. The seller is including a complete soft top and side curtains, just in case you get out on the open road and find the weather isn't so accommodating. For more information about this vehicle, check out the listing.