Would you grab this Mopar muscle car?
---
You know what they say: Mopar or no car. And maybe that's the answer to this rare 1971 Dodge Challenger convertible listed recently on eBay. The muscle car is still available to bid on, but at the writing of this article reserve hasn't been met. It also carries a Buy It Now price of $39,995 – but is this Challenger worth that much?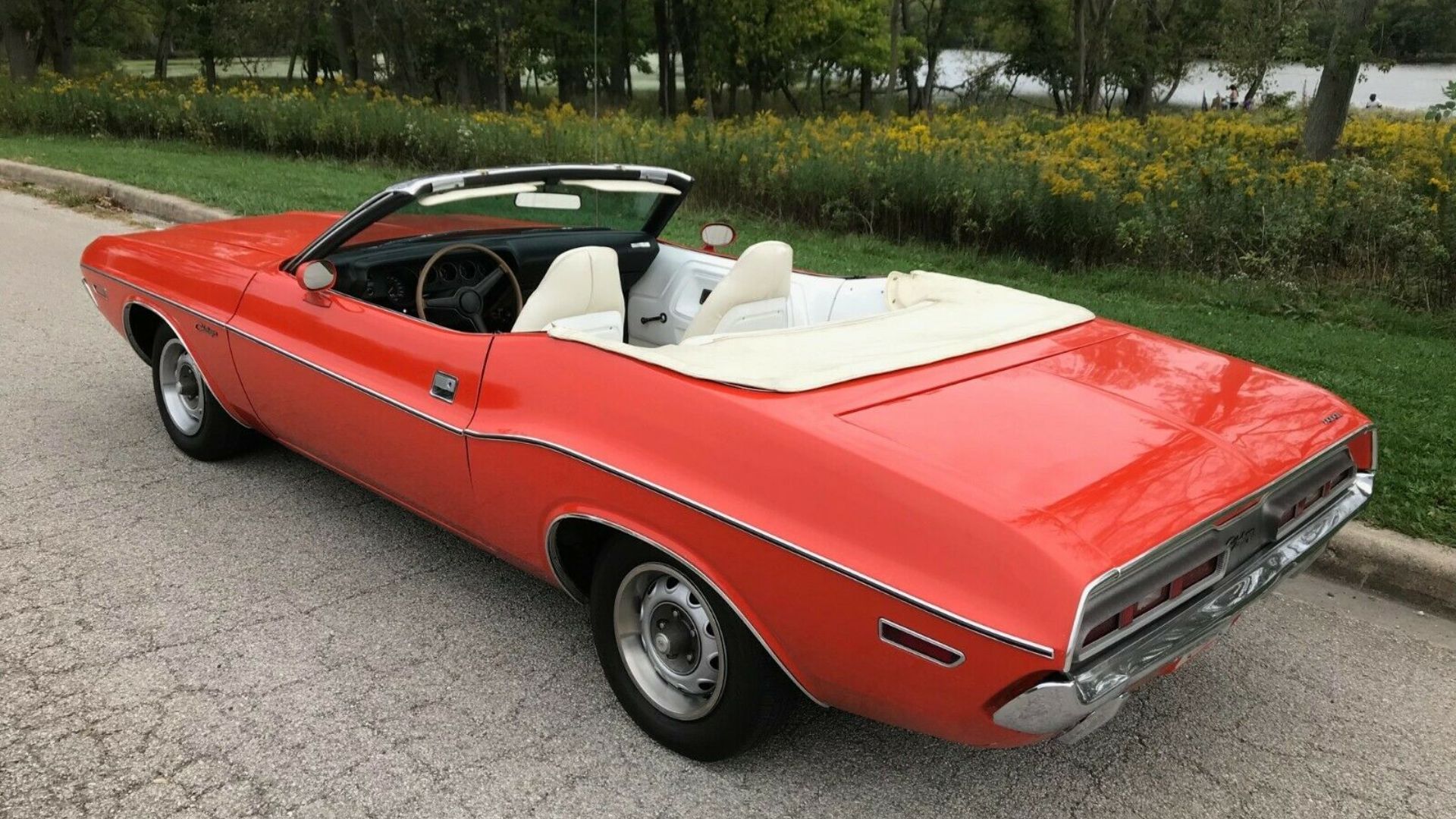 We'll just be frank here: the 1971 model year was the start of the classic Dodge Challenger's decline. It was at the same time as most American muscle being neutered in favor of increasing pollution and fuel efficiency standards. For that reason, a lot of people won't look at this Mopar favorably. A 1970 offers more power and is just more fun, so you have to take that into account.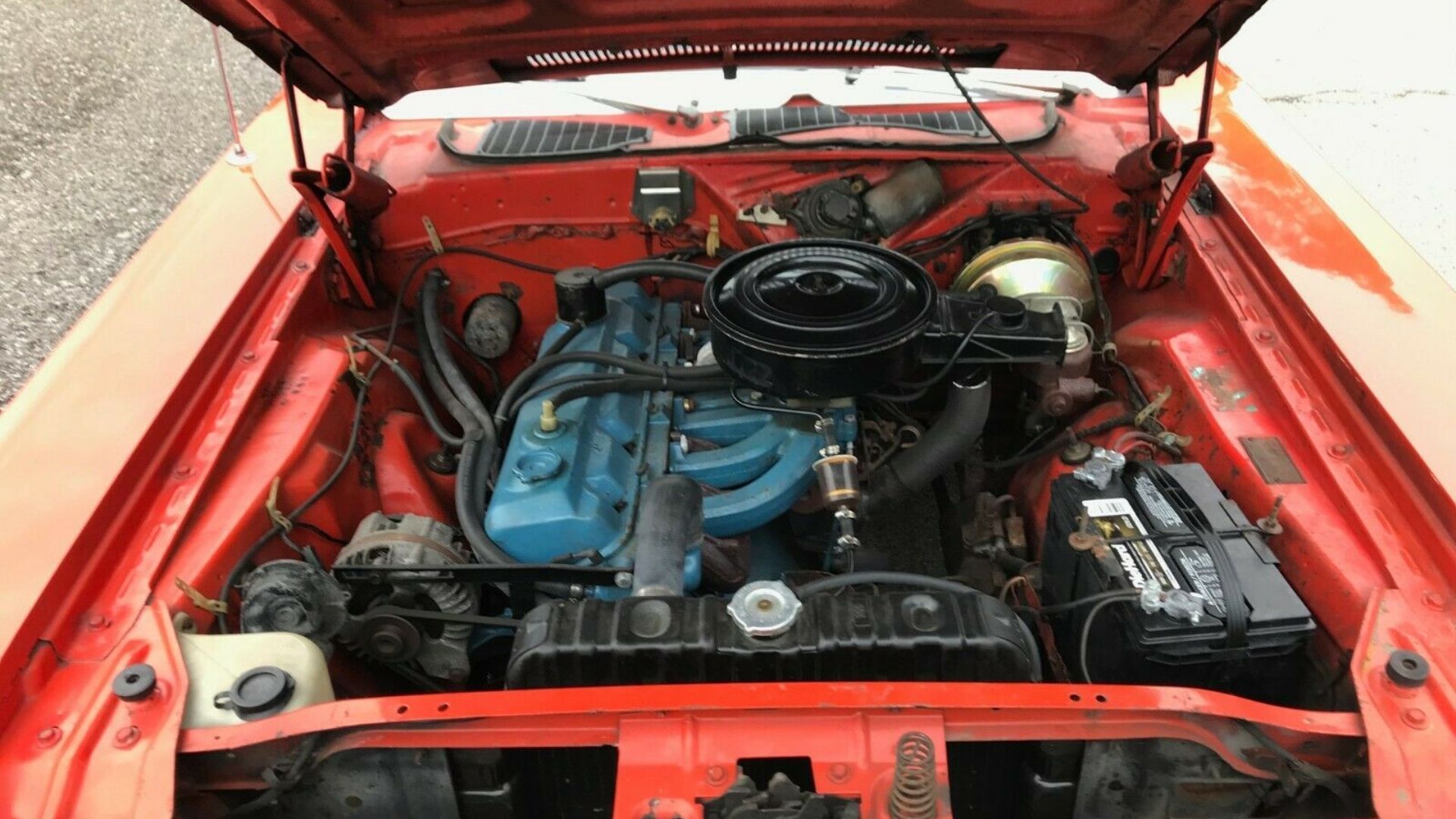 What we have here is the original 225ci slant-six engine. It provides a solid 145-horsepower, which yes is really pathetic. After all, you can get a Honda Civic these days with more, but the ones from back in the day weren't as powerful, if that makes you feel better. At least the white interior looks nice.
For 1971 Dodge gave the Challenger only a mild cosmetic update, revising the front grille and rear panel. The power bulge hood was standard, but if this car had the optional shaker hood it would be far more desirable. Still, the panels on this vehicle look reasonably straight and the gaps look at least decent, but when you're "inspecting" a car online there's a certain amount of risk, especially if you're not going through a dealer with a reputation to defend.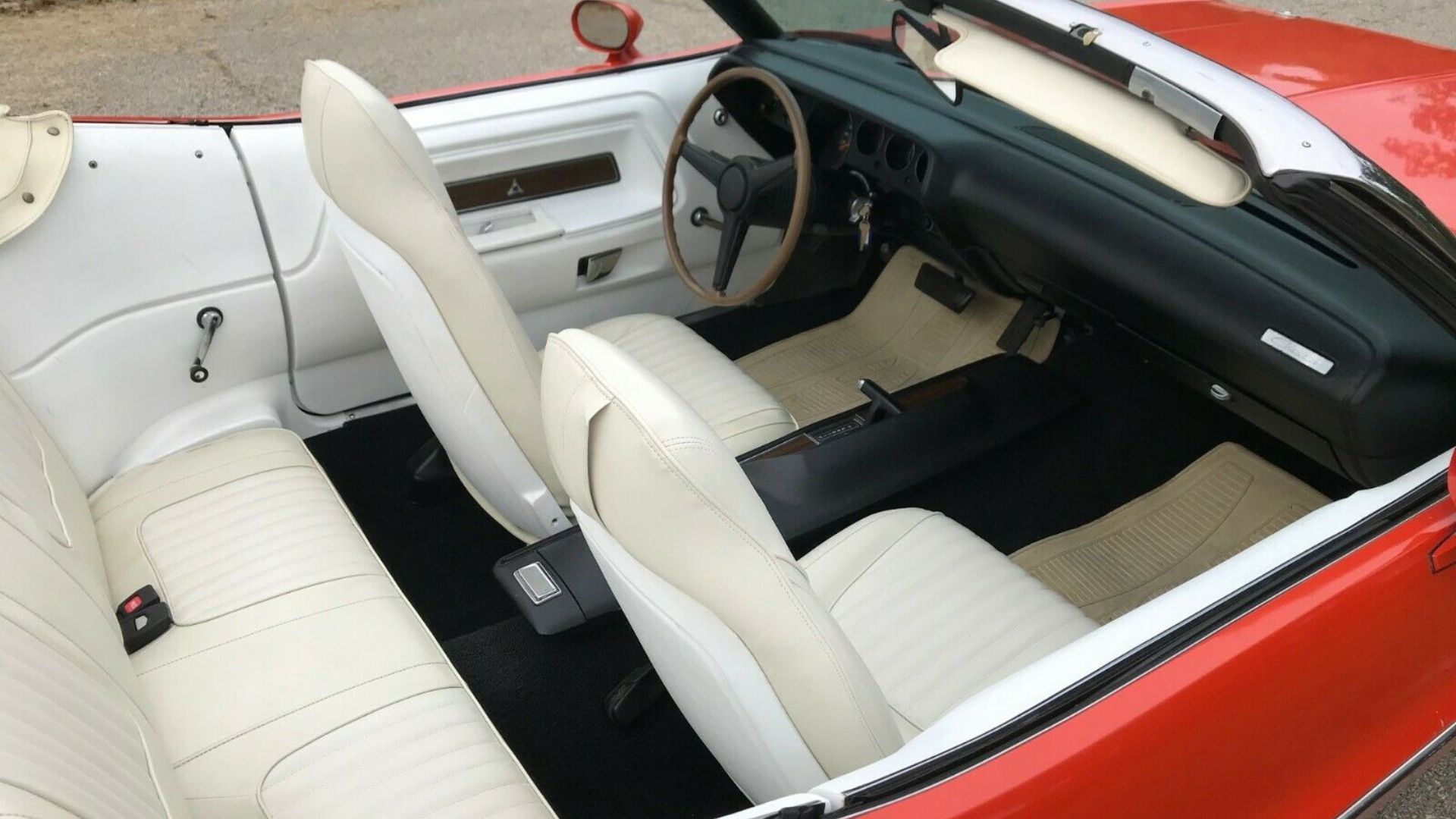 You can read the whole story of this car on the eBay listing, but the person who's selling it claims the Challenger was with the same family since 1978. It's not entirely clear how long it's been with the current owner, but the listing mentions a "stack of receipts" for work performed, even though it supposedly is a survivor car. It looks to be in pretty good shape, including the Hemi Orange paint, if it really hasn't been restored, but you be the judge of that. Check out the listing on eBay here.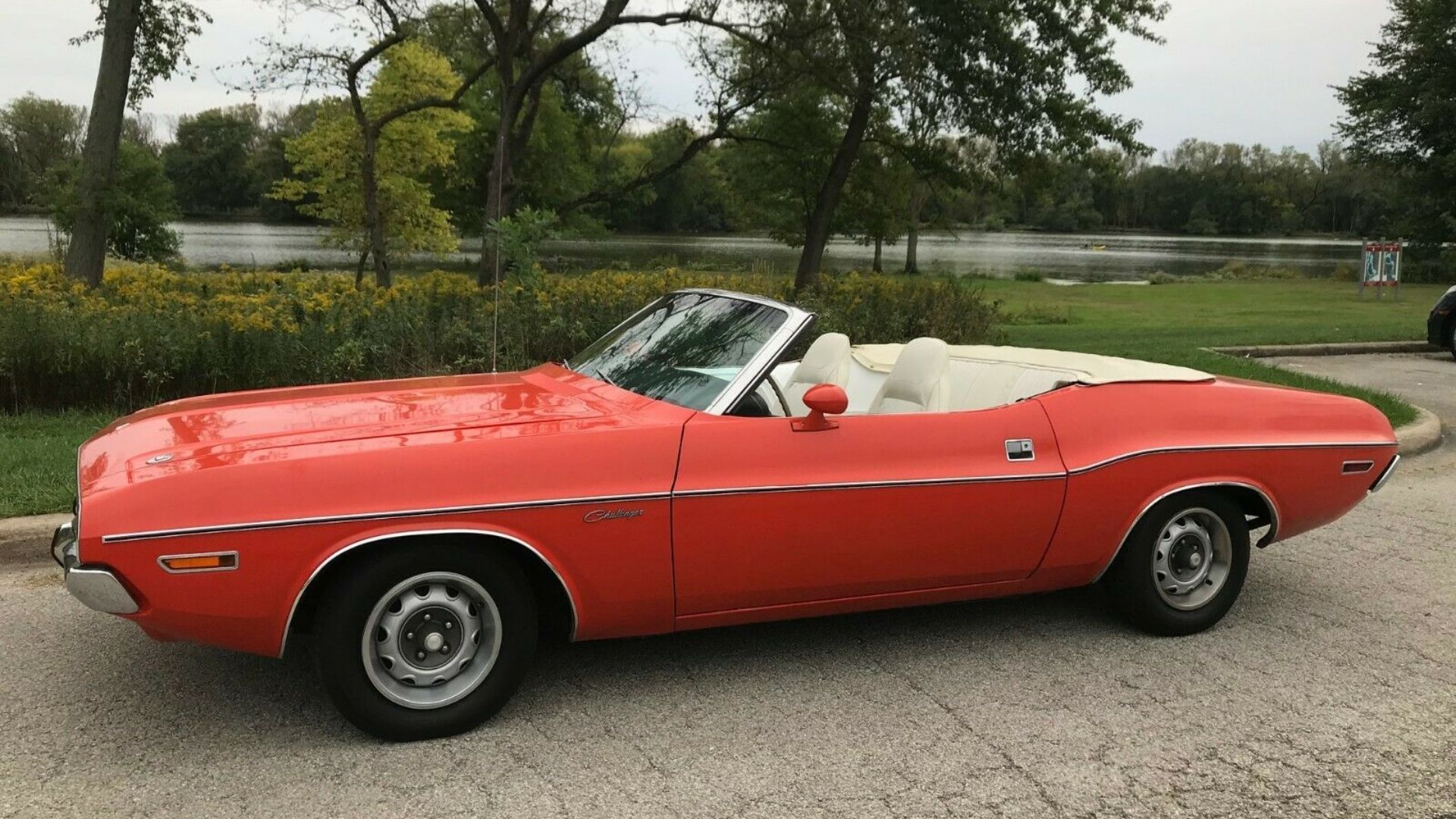 See our comprehensive vehicle overview for the 1971 Dodge Challenger including production numbers, performance specs, factory colors, and OEM brochures. Also, check out additional model years or view other Makes and Models in our Research center.