The result of a piece of rusted-out classic American muscle combined with a NASCAR road course car.
---
Curt Calkins is the mastermind behind this rolling piece of artwork. What started out as a rusty old beater has been transformed into this mean drift machine by combining the classic '72 Chevelle body with the old NASCAR road course car.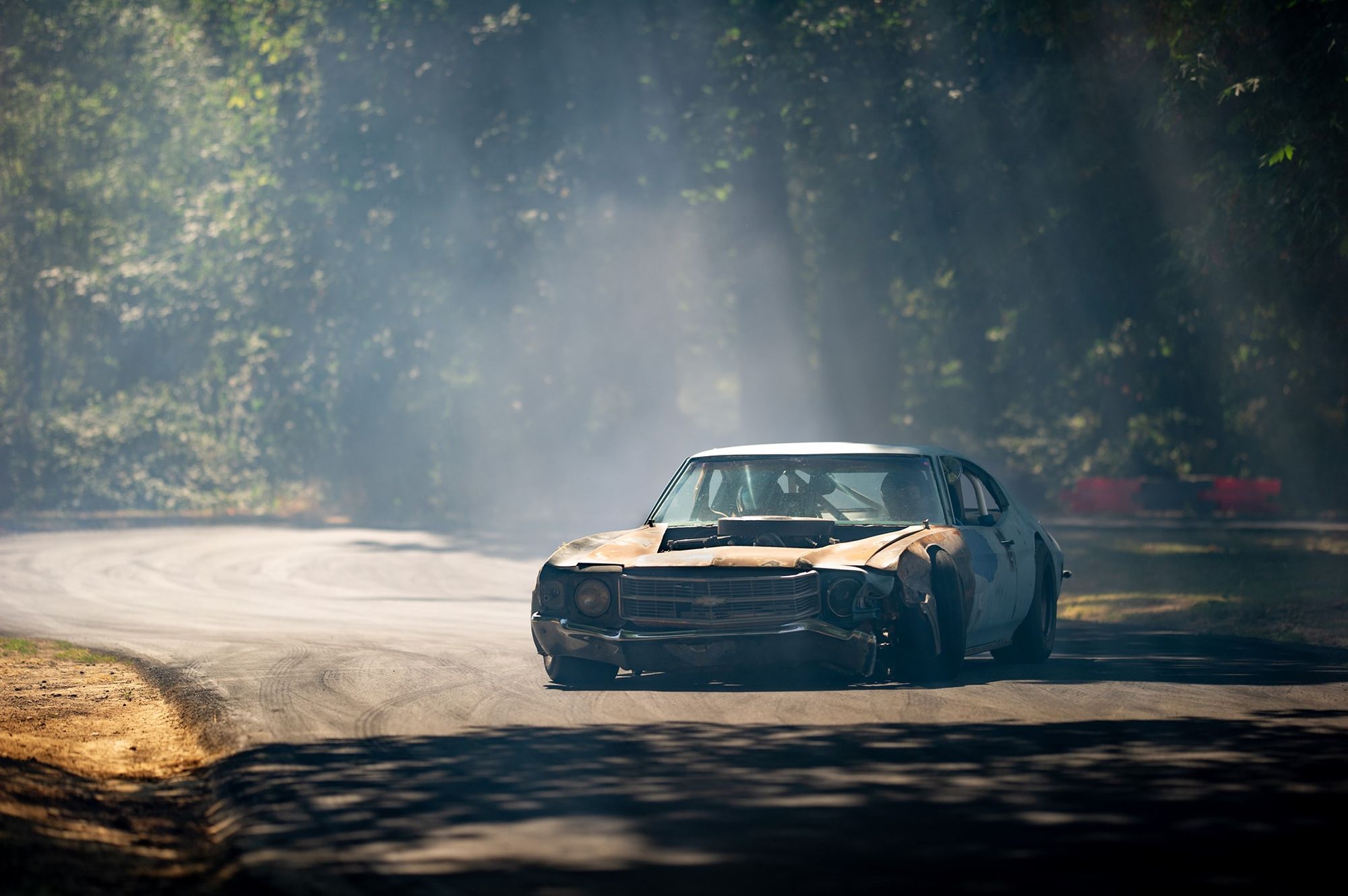 Calkins found an old NASCAR road course car on Facebook marketplace that ran and drove. He drifted the car a few times as is, but that setup would not allow for the installation of a passenger seat. That's when he decided to combine the two cars to create something different and fun. That's when he took the '72 Chevelle body and powered it with the NASCAR power plant for this unique drift car, and this time a passenger seat allows for another person to enjoy the ride.
Powering the '72 Chevelle is a 355-cubic-inch small-block V8 Chevy engine mated to a Jerico Top Loader 4-speed transmission so no clutch is needed while shifting gears. The car also features a Quick Change rear end housing a 7:04 gear ratio. Also, this Chevelle drift car is equipped with a handbrake.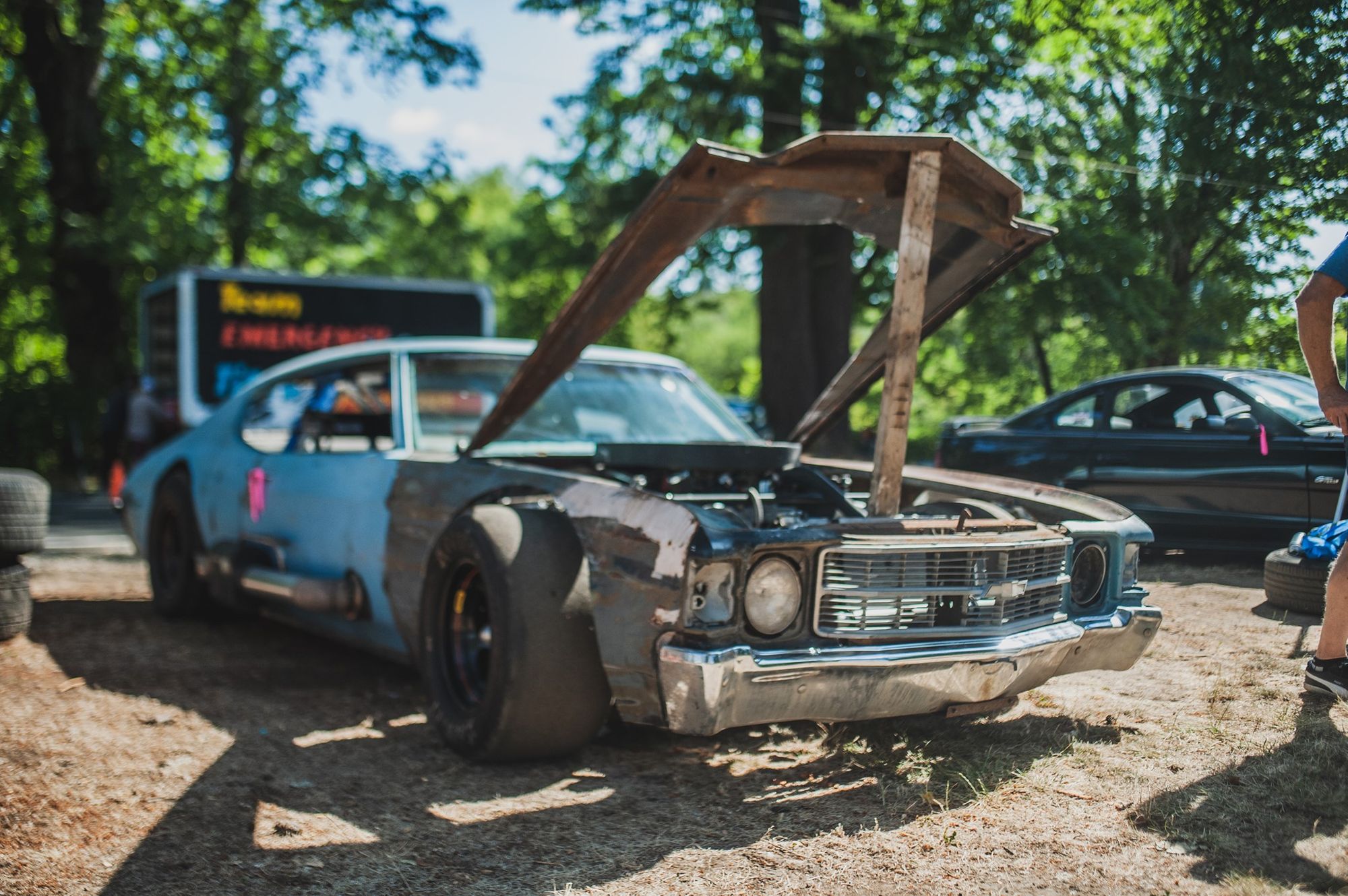 Most of the time you see JDM cars or modern muscle out drifting around, but how often do you see a classic Chevelle? According to Calkin, the build is different and odd, but we can say that this drift missile is incredibly rad.
According to Evan Engstrom's Instagram page, he made a mini documentary on this incredible '72 Chevelle that you can see here. This was his description:
"Hard-Parked ep. 1: '72 Drift Chevelle

When I got to @parc_drift I never saw this car in the pits. Instead, out of the corner of my eye I saw it in the middle of the sweeper, and I was blown away! I really loved learning a little behind the driver and the car, and I'm turning this into a consistent series titled Hard-Parked! Stay tuned for more awesome builds I stumble upon!
Driver: @curtcalkins
Car: 1972 Chevelle
Track: @parc_drift
Stills provided by @casserito"