This one-year wonder is a true collector car especially for NASCAR lovers.
---
Back when NASCAR used to run stock cars and required homologation, the 1986 Pontiac Grand Prix 2+2 was developed in an effort to give GM's G-body cars improved aerodynamics. Pontiac only built 1,225 of the Grand Prix 2+2 for the 1986 model year, and this one is up for sale through Old Town Motors.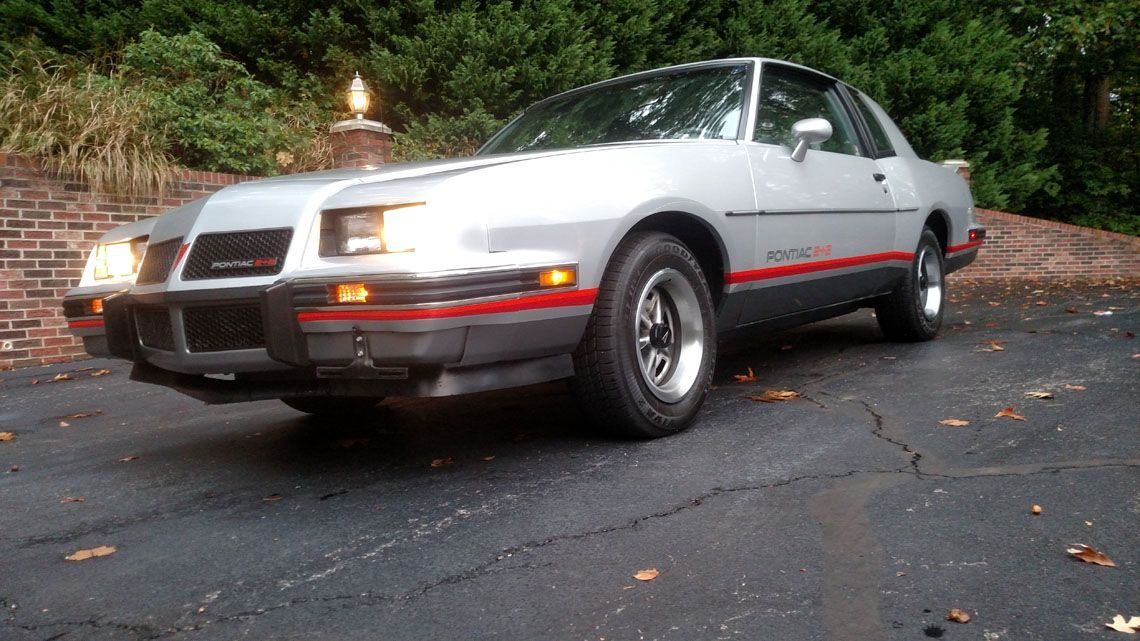 Just like Chrysler did with the Charger Daytona and Superbird in 1969 and 1970, GM created aero-friendly body mods for the Grand Prix 2+2 (and Chevrolet Monte Carlo SS Aerocoupe) to go up against the sleeker Ford Thunderbird. The exclusive modifications included a redesigned nose, a fastback-style bubble rear glass and a shorter rear decklid with an integrated spoiler. Interestingly, the rear glass used on the Grand Prix 2+2 and the Monte Carlo SS Aerocoupe are similar but not interchangeable. Thia longer rear glass and shorter decklid made the trunk opening ridiculously small, but this car still hauled where it needed to... on the track!
While the obvious aero changes made to the Grand Prix 2+2 unique from the standard Grand Prix, all of these NASCAR-homologated cars are identical. They all wear the same silver-over-dark-gray paint job with a red stripe and "Pontiac 2+2" door decals as well as 15-inch Rally wheels wrapped in Goodyear Eagle GT tires. Inside, all Grand Prix 2+2 coupes came with the same gray cloth interior loaded with all the options, and under the hood, the 2+2s were only equipped with the Grand Prix's 5.0-liter V8 rated at 165 horsepower and paired to an automatic transmission. This one remains incredible condition with just 30,000 miles showing on the odometer.
If you're in the market for a truly unique car from the 1980s, this 1986 Pontiac Grand Prix 2+2 survivor is the perfect car. It is currently being listed for $16,900 through Old Town Motors, but you can click HERE to make an offer.