You know what they say - there's no replacement for displacement.
---
Finding a low-mile 1970 Chevrolet Chevelle SS454 LS6 nowadays is like finding a unicorn in a world full of Appaloosas. There are plenty of variants of the car to choose from, but the LS6-powered Chevelle was the crème de la crème. Today, fully restored examples are scooped up just as fast as one can hit the publish button on a for sale ad, and they bring in big bucks when crossing prestigious auction stages such as Barrett-Jackson or Mecum. If a well-documented LS6-powered '70 Chevelle SS tops your dream car list, then one must not hesitate to snag one up as soon as the opportunity presents itself. This one was secretly stashed in a private collection.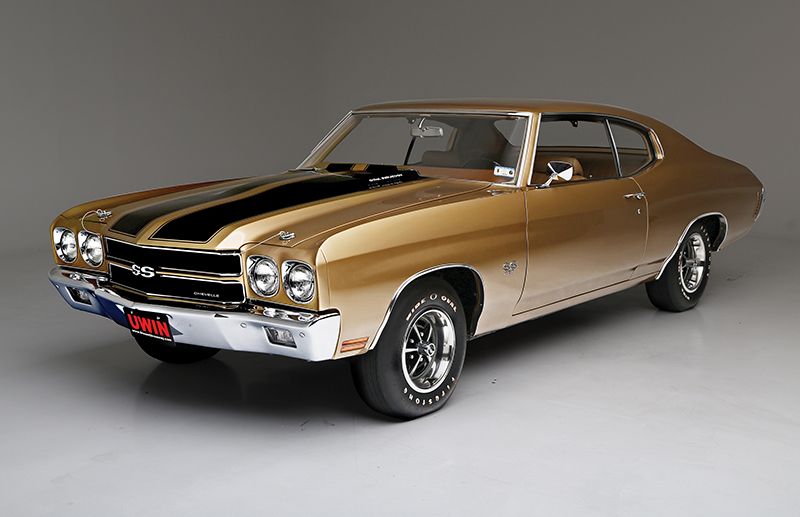 Finished in stunning Desert Sand paint, this authentic Chevelle SS454 was given a Concours-worthy restoration and is in immaculate shape. Covering the engine bay is a ZL2 cowl induction hood, and it also features hood and deck striping. The car was specially ordered and has a slew of factory options. Behind the doors sits an all-original interior that has never been restored. In fact, the car has only accumulated about 44,000 original miles.
Two original broadcast sheets were found during the car's meticulous restoration that show this is an original, numbers-matching example. Powering this potent muscle car is the highly coveted LS6 454-cubic-inch big-block V8 engine fed by a 4-barrel carburetor. Twisting the 4.10-ratio Positraction rear end is a "Rock Crusher" M22 close-ratio 4-speed transmission, and the car is capable of a pavement-pounding 450-horsepower. Handling is kept in check thanks to a special performance suspension, and front power disc brakes help bring everything to a halt.
The '70 Chevelle 454 is one of the first cars that come to mind when thinking of the muscle car era and is more desirable than ever. This big-bodied street machine kicked off a new decade, but it would also be one of the last produced before new emissions regulations put in place that would slowly kill off muscle cars altogether in favor of fuel efficiency.
If one is interested in parking this bad boy inside their garage, check out this beautiful albeit potent 1970 Chevrolet Chevelle SS454 LS6 being offered through Dream Giveaway.
Your generous donation benefits veterans' and children's charities. Hurry up and act now as the giveaway ends on April 30th.
Read More Classic Car News Here...