It's Shake 'n Bake time!
---
Most car brands put together some boring, stuffy ad to celebrate when they win an important award. However, Dodge decided to resurrect the spirit of the 2006 movie Talladega Nights: The Ballad of Ricky Bobby to highlight the fact it's the first domestic car brand to rank first in the J.D. Power Initial Quality Study and the J.D. Power Consumer APEAL Study in the same year. A feat like that is definitely worth celebrating.
And a celebration we get in true Mopar fashion. The commercial is set in 1981 Talladega County with 10-year-old Ricky Bobby behind the wheel of a 2021 Dodge Charger SRT Hellcat Redeye being chased down by his father, Reese Bobby, in a 2021 Dodge Durango SRT Hellcat.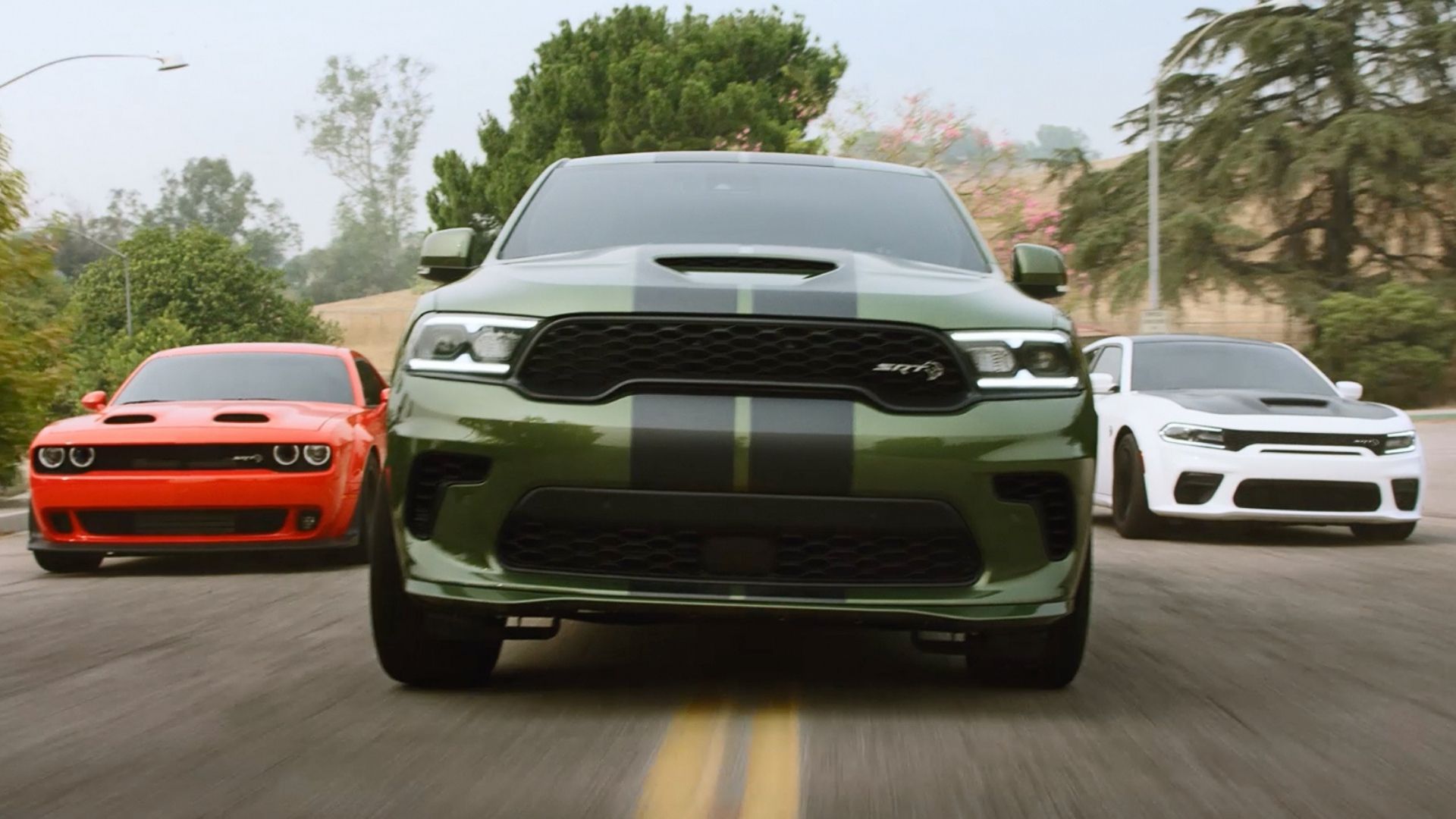 Of course, Ricky Bobby's best friend Cal Naughton Jr. is in the commercial as well. The 10-year-old accomplice is driving a 2020 Dodge Challenger SRT Super Stock. If that's not enough testosterone for one commercial, they slide in the new AC/DC song "Shot in the Dark" and the kids perform the famous Shake 'n Bake maneuver, but with a twist.
Even the legal disclaimer about kids driving high-powered muscle cars is funny. We can say with confidence Dodge is putting out some of the best commercials in the industry right now.
Dodge has more than just funny ads going for it. The J.D. Power awards reflect a growing trend of Mopar dominance in the North American muscle car market. We attribute this success to the brand giving enthusiasts what they really want instead of what they think they should want.
Sure, certain other automotive sites will talk about how the Dodge Charger and Challenger have "ancient bones" since the platforms haven't been updated in a long time. But sales of these modern muscle cars show Dodge has zeroed in on what drivers want. Ultimately, people don't care how long it's been since a vehicle platform has been completely overhauled. Automotive journalists might get all worked up over something like that, but consumers obviously want something that looks great, drives even better, and is all around a blast. Seeing Dodge deliver all that and more is truly something great.