You'll never guess where this Mopar hero lives.
---
Finland might be the last place you'd expect to find a crazy 1973 Dodge Charger, at least if you're not familiar with the muscle car culture in the region (more on that later). While it wasn't exactly the best year for the Charger, this owner took some applaudable liberties, including dropping a 605ci Hemi V8 in for unbelievable power. Boy, do the Finns know how to have fun or what!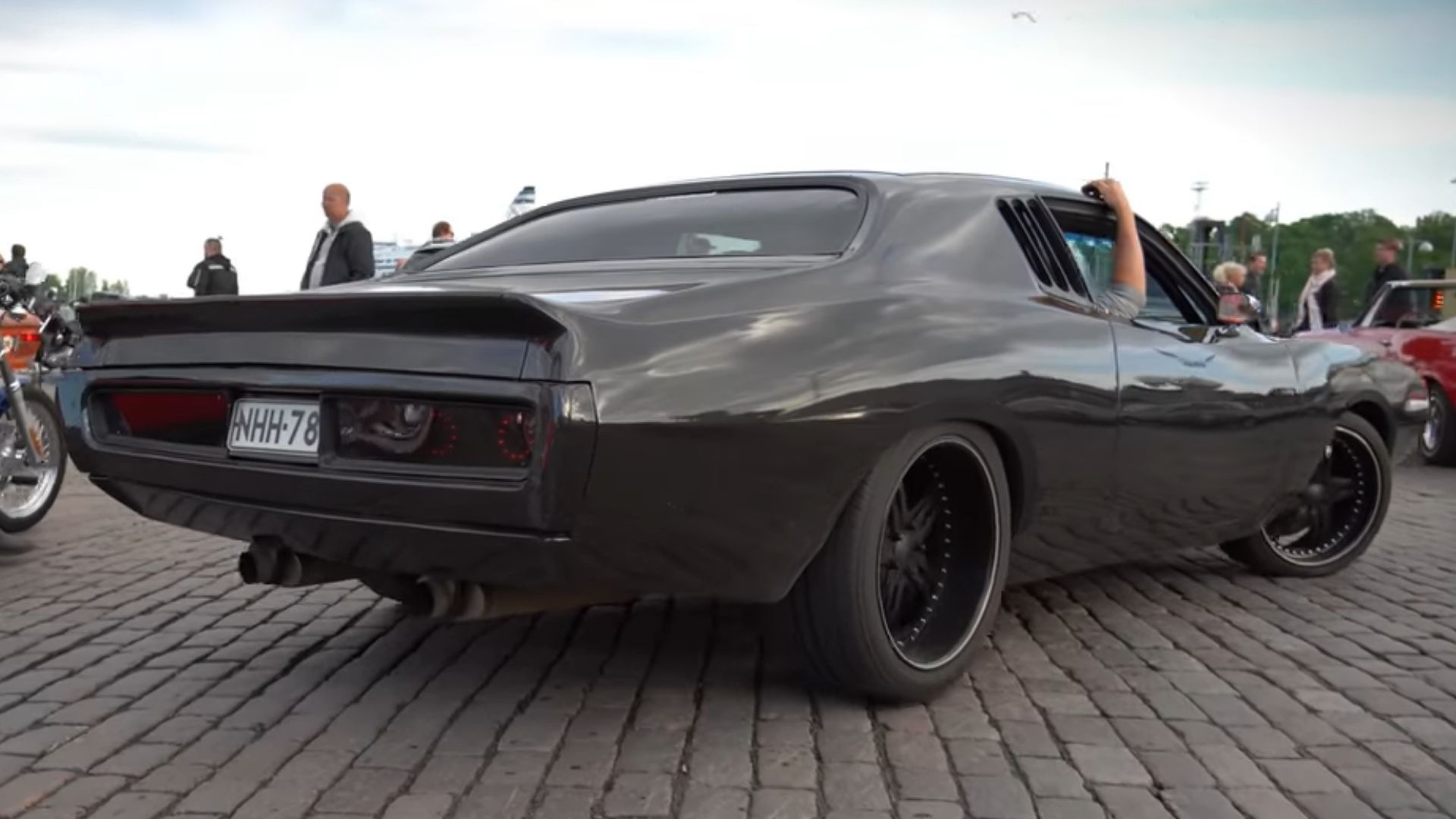 This car looks as mean as it sounds, thanks to the blacked-out appearance which includes black split five-spoke wheels, smoked taillights with LEDs. The matte black hood has a scoop big enough for a honey badger to climb through, which might explain the mesh on it. On both sides is "605 Hemi" in yellow, just in case the rumbling Hemi wasn't enough of a hint.
According to the owner of the car, this Charger SE is pushing 805-horsepower and 740 lb.-ft. of torque. That's believable, considering the massive size of the engine. Unfortunately, we don't get to see the car do a massive burnout or anything like that in the video, but it's still pretty awesome to behold.
The beginning of this video shows dozens of American muscle cars and other classics rolling through Helsinki, the capital city of Finland. Just about every kind of muscle car is represented in the lineup, from F-Bodies to Mopars. Seeing those skinny European plates on a Chevelle SS or a Mustang GT sure is a great reminder that the love of muscle cars isn't confined just to North America.
In case you weren't aware, a surprising number of Scandinavians are really into American muscle cars. Most wouldn't guess that, considering Volvo is basically the poster child for Scandinavian automotive sensibilities and puts safety above pretty much everything else, which is ideologically very different. And maybe that's why some people in the region are so into muscle, because they're tired of the other movement getting shoved down their throats. Whatever the reason, it's always great to see these muscle car meetups in Finland, Sweden, Norway, etc.