Look at the Charger Hellcat just slay the quarter mile!
---
The modern Dodge Charger catches a lot of flack since it has four doors. Some people seem to think those "unnecessary" doors automatically make it slow and/or disqualify it for "official" muscle car status, something we personally find hilarious. To really make that point clear, you'll get to see this Dodge mommy mobile absolutely rip it in the quarter mile, easily eclipsing what most street-legal cars can do on the drag strip.
Check out the horrific aftermath of a Camaro street race crash here.
At first, you might think this Dodge Charger Hellcat is all bark and no bite. It sounds mean, wears big drag radials in the rear, and even has a chute on the rear. Plenty of guys roll up with that kind of setup but don't have a fast car, but this is the real deal.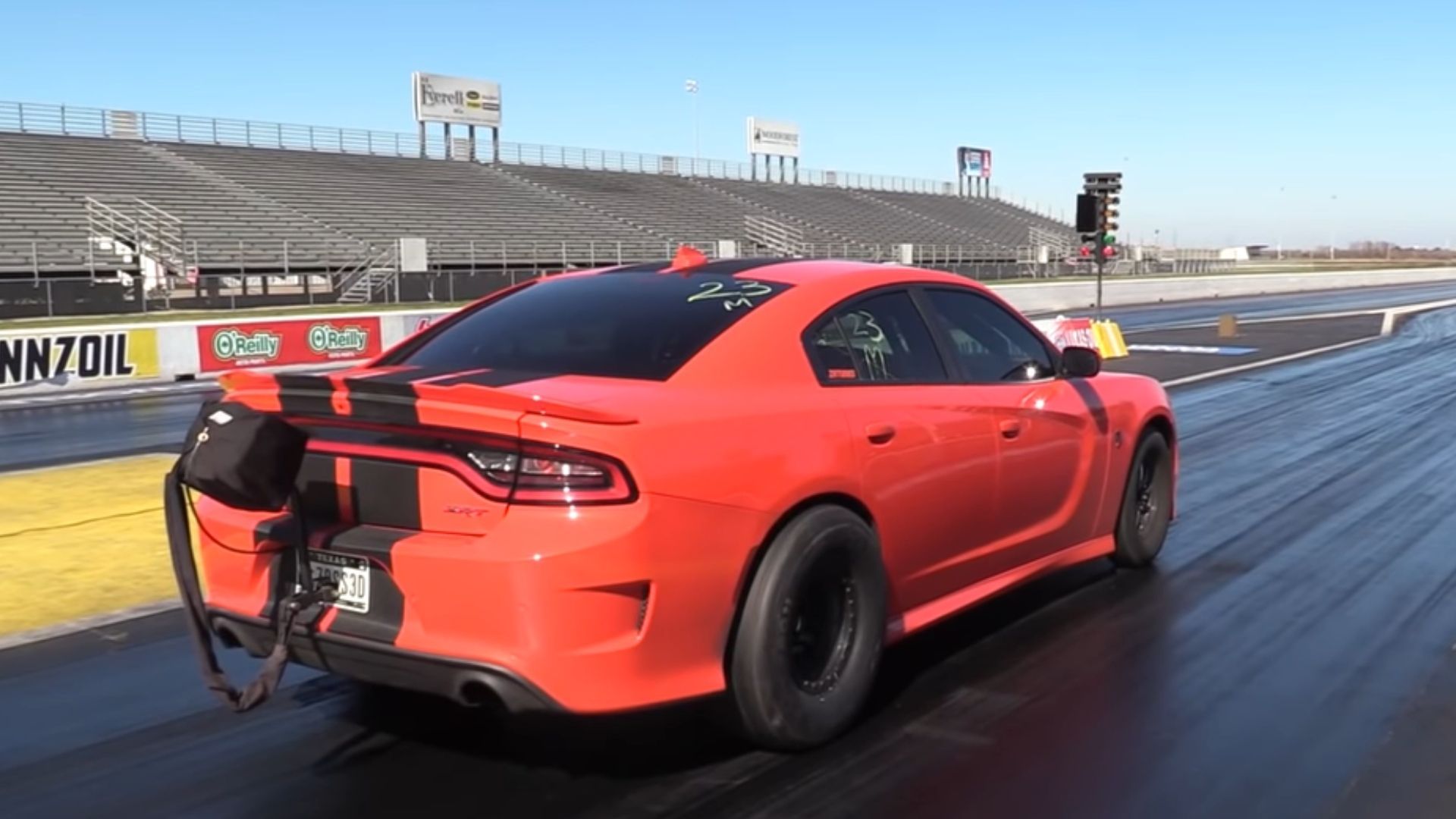 This build was done by Zdung Ho, owner of ZHTunes. He knows what he's doing, a fact which becomes obvious once you see his Hellcat in action. We're not exactly sure what he's running under the hood, but it's potent and effective. The video starts with a clean launch, no saber rattling, just a driver knowing what it takes to get his muscle car down the track as quickly as possible.
When all is said and done, this Dodge Charger Hellcat does the quarter mile in a jaw-dropping 8.1 seconds at 170 mph. That's good enough for this car to capture first in the Mopar class at the Texas Quick 30.
According to a post on Facebook, Zdung says he's going to do several races in March, then pull everything apart and build his Dodge Charger Hellcat up better than ever. His goal is to run 7s and he's dangerously close, but he claims at this point he needs to either shed 200 lbs. from the car or gain 100-150 whp to get there. Something tells us he's going to find a way and we can't wait to see the results.