This Trans Am would be the by-product.
---
When most people imagine a 1977 Firebird Trans Am they see the Smokey And The Bandit car, the image of a drag car has largely been left up to the 4th generation of Firebird to uphold. However, what if you could have both? This modified 1977 Firebird Trans Am combines the best of both worlds. It opts for high performance and modified racing aesthetics while also embracing the car's rich history as "The Bandit". Mostly what that consists of is a couple of modified exterior bits, big horsepower, and some "Bandit" decals to go along with that classic black and gold color combination.
While building a project car most people take one of two routes, either they opt for power and performance or they make something that is fun and easy to daily drive. However, as is the MO for this vehicle, the owner decided to go with the best of both worlds. Building something that is both capable at the track and on the road is no easy task. Under the hood for this beautiful creature is a Chevy Small Block, specifically the 383 cubic inch, pushing a tame but capable 450-horsepower. That engine is mated to a Turbo 350 3-speed manual to allow for quick gear changes and optimal straight-line speed. When the car hits the track nitrous is key, using an 80-shot at launch and an "undisclosed" amount mid-run.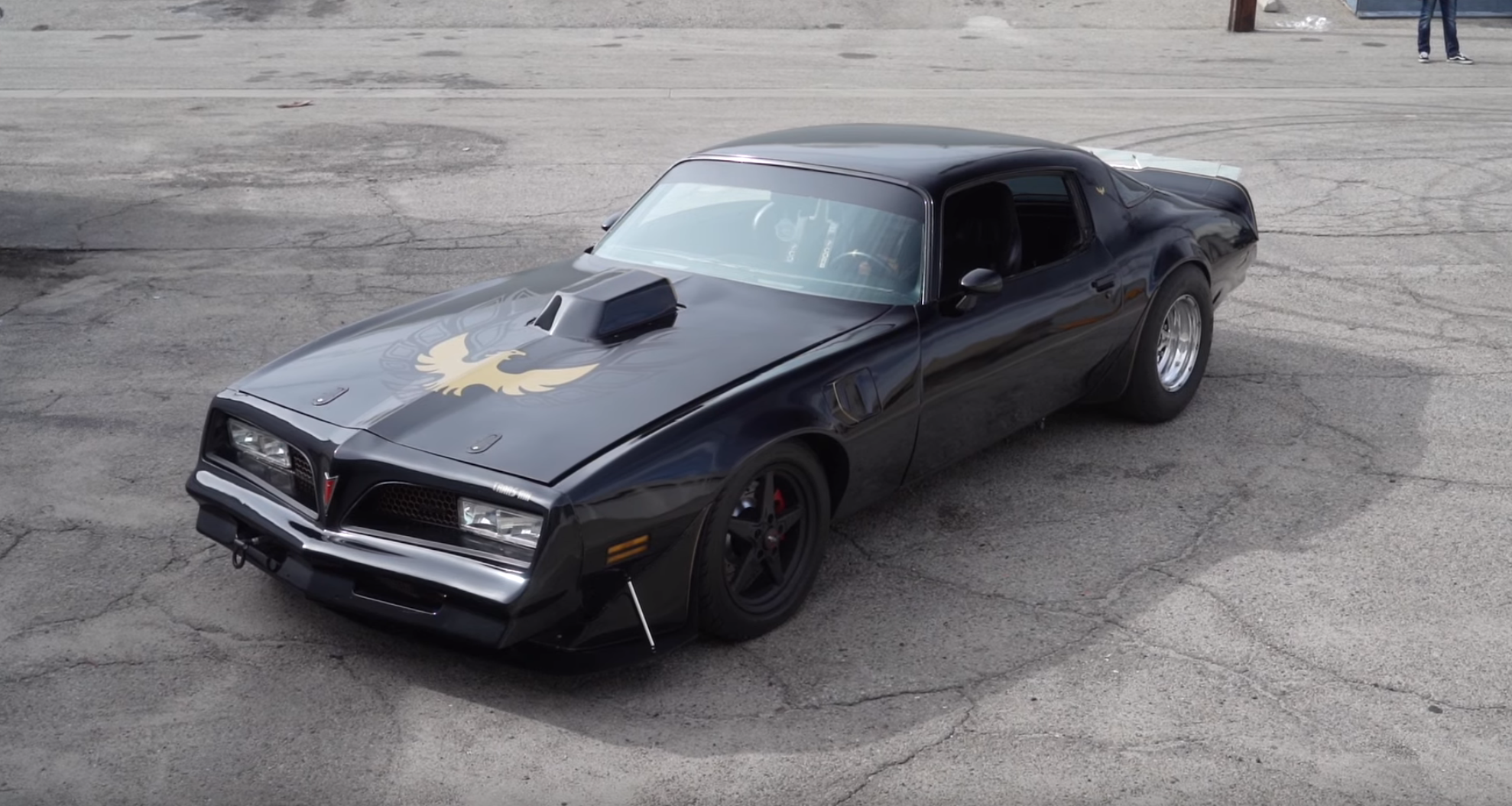 Under the car, you'd find a myriad of different suspension components to allow great handling to accommodate the owner's ambitions for the car as a road and track vehicle. Some of these pieces include CPP upper and lower control arms, Hotchkis sway bars, Hotchkis springs, and Hotchkis leaf springs. This car utilizes the CPP C5 conversion kit which includes Corvette brakes for the front. However, due to the 15" wheels in the rear, the rear brakes could not be converted. The exhaust consists of 1.75" Hedman headers flowing exhaust fumes through a set of 3-inch pipes before being filtered through Dyno-Max ultra-flow mufflers.
The splitter and spoiler are both custom made and the interior has been changed to fit a more simplistic style. As far as Trans Ams go, this is a refreshing combination of performance and heritage. High speeds and good looks allow this car to remain exciting as a dragster and retain the classic cool-factor that comes with these 2nd generation Firebirds.