Don't let anyone tell you this is simply a Mustang problem.
---
Ford Mustang enthusiasts are rightfully tired of the stereotypes perpetuated by various car sites One of the most common is that Mustangs are always the ones crashing when leaving car meets, particularly running into crowds. While there are many incidents which blow this stereotype apart, the video attached to this article of a Dodge Charger plowing into a crowd is perhaps one of the most horrifying one we've ever seen recently. Thankfully, it doesn't look like anyone was seriously injured, but we doubt anyone learned a lesson either.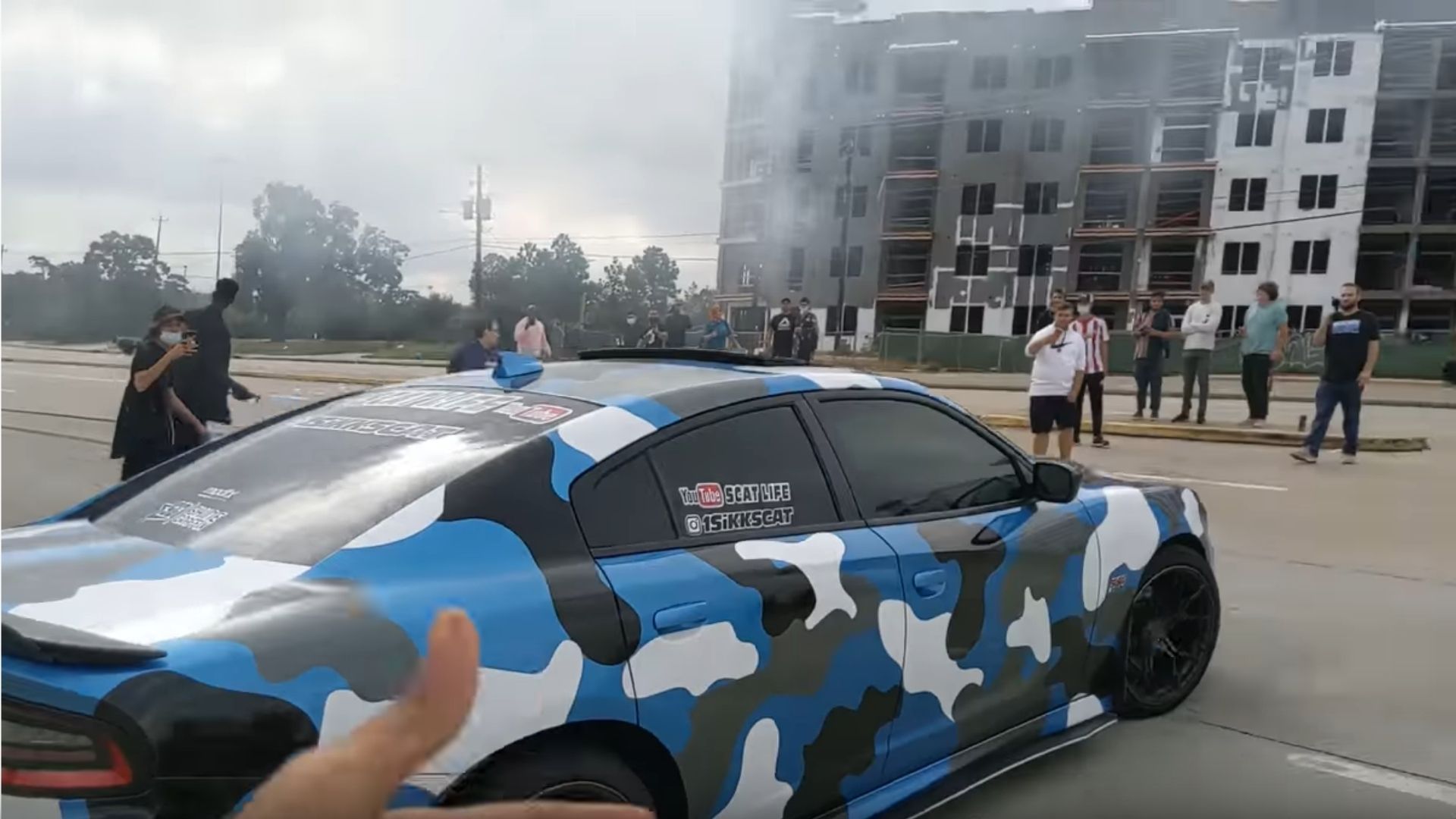 The Dodge Charger in question seems to have some sort of black, blue, gray, and white camo wrap. You can pass judgement on whether or not that's attractive. You can even argue about whether or not the Charger, which is a Scat Pack, is a real muscle car. What you shouldn't be arguing is whether or not the driver did something stupid.
After the incident, the Dodge Charger just drives off. You can see in the video stickers on the window for YouTube and Instagram accounts, but both seem to have been deleted.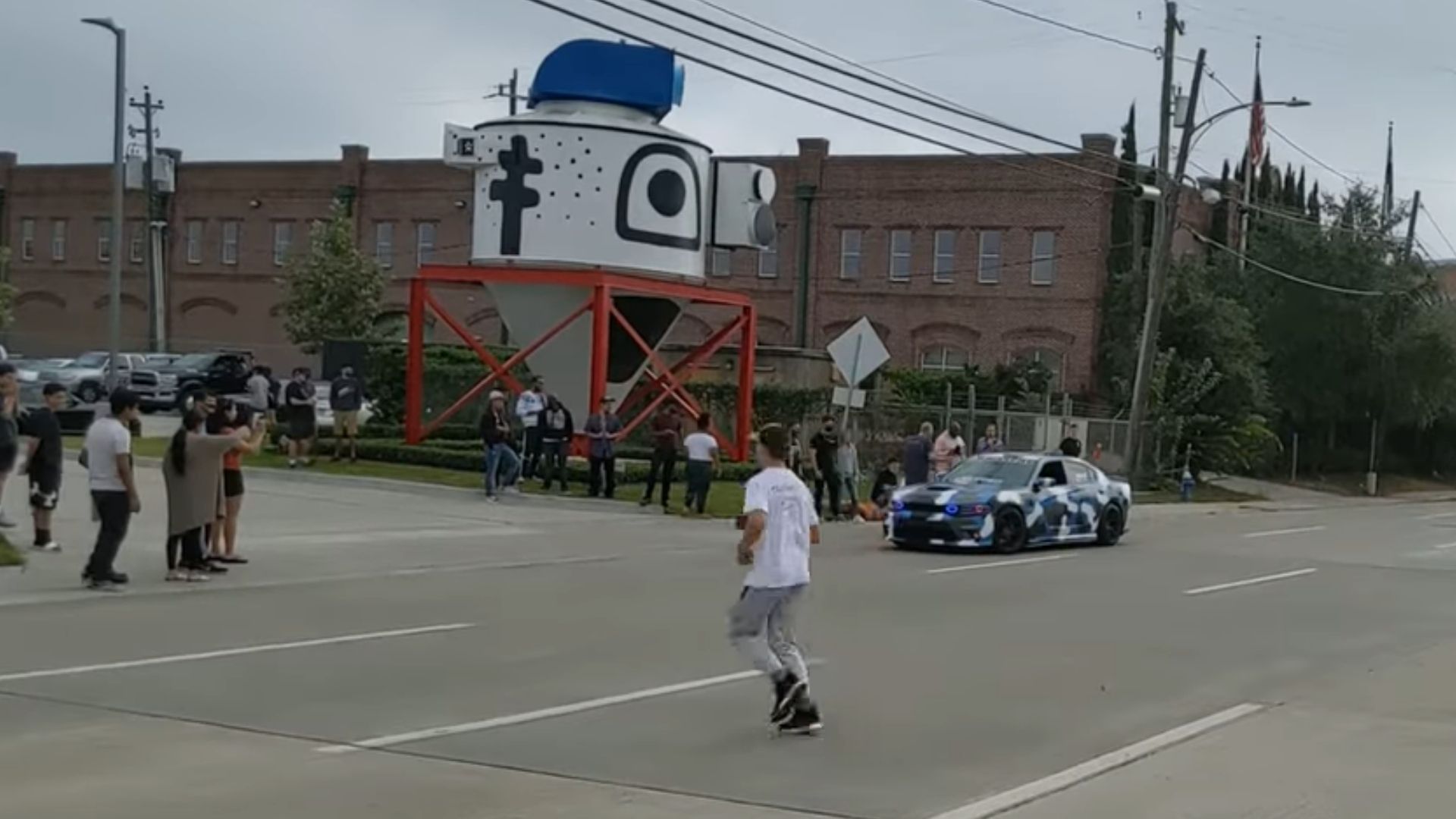 When there's a whole mass of people on the side of the road taking photos and video of your ride, that's not the time to do something dangerous. Yeah, a big burnout might make you internet famous, but as we've seen it can get you in trouble with the cops, your insurance, etc. It's just not a great idea.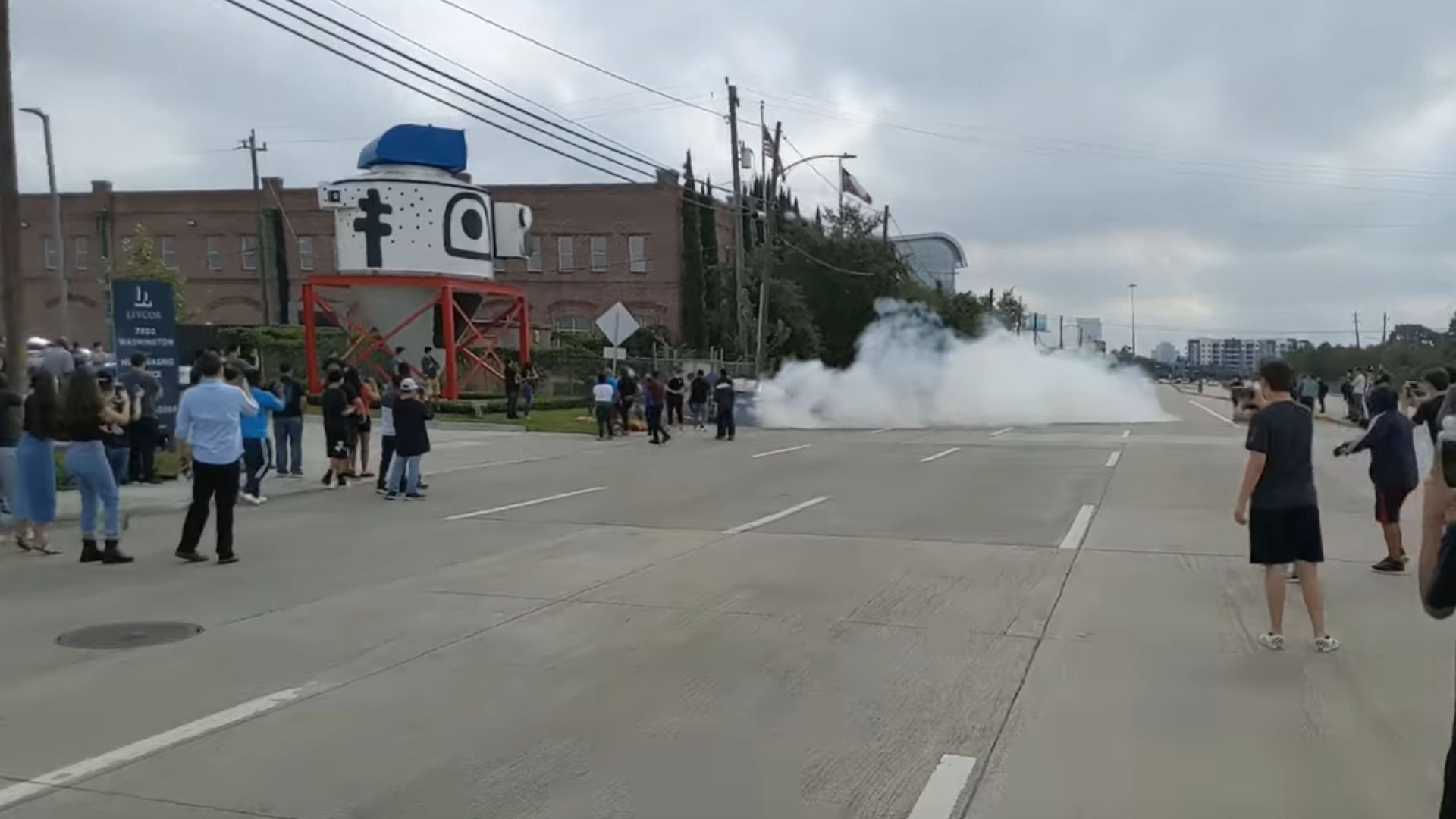 Basically, what this comes down to is don't let your ego outstrip your driving skills. Yes, it's tempting to show off when leaving a car meet, but we've seen time and again that these dramatic exits can end poorly, including big time damage to the car and people getting seriously injured. Sadly, there's plenty of dangerous driving in this video, just it was the Charger that lost control, but many of the other cars hot dogging in front of the crowd could've done the same or worse.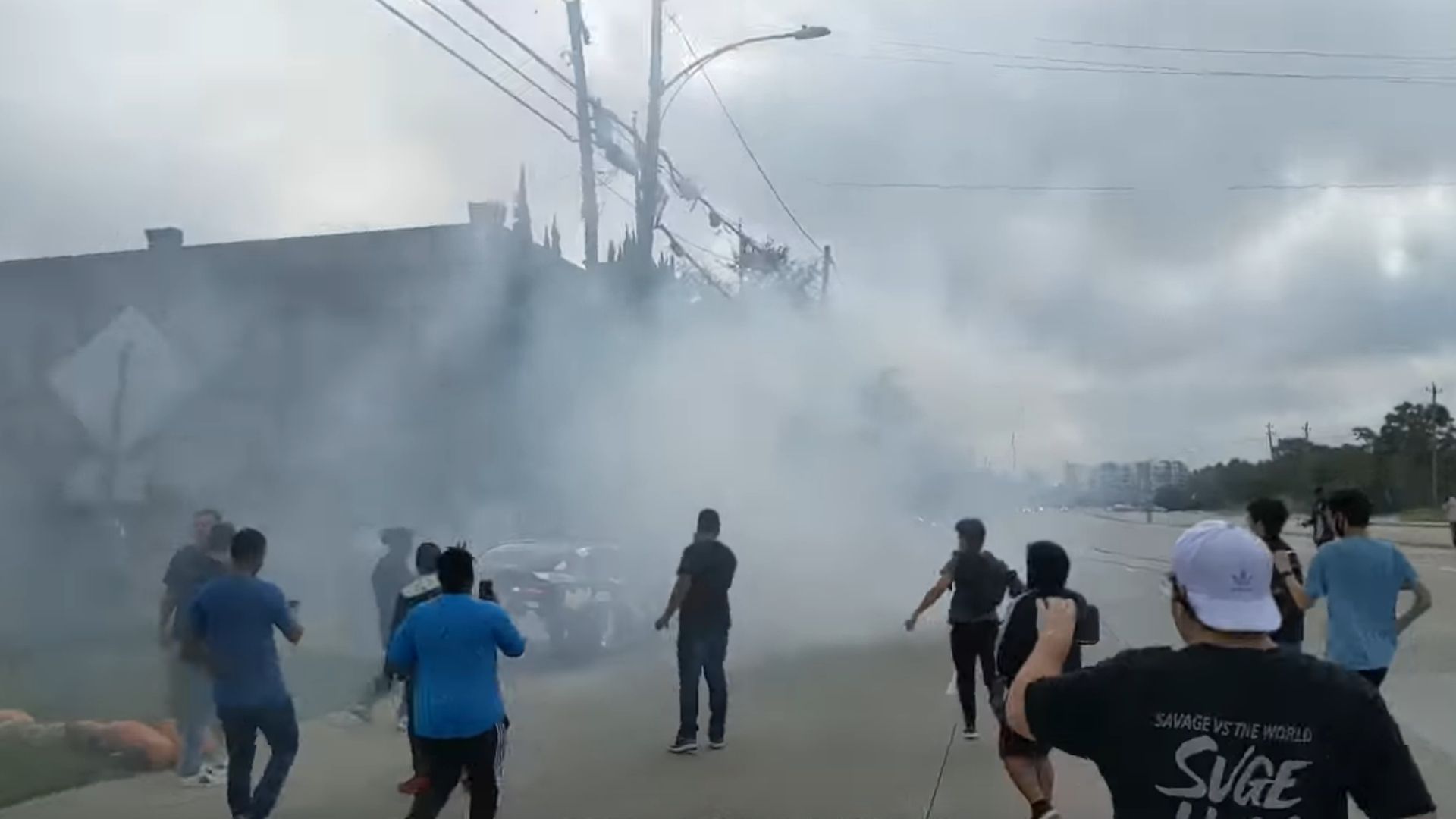 As you can clearly see in the video, the pedestrians there to take video and pictures of the cars aren't exactly being smart, either. They're running out into the road without looking and some of them are even standing in traffic lanes while staring at their phone. This is what helps give enthusiasts a bad name, in case you were wondering.
If you don't want to watch all the foolishness of people leaving this car meet and just want to see the Dodge Charger plow into the crowd, skip to 3:14.