The way this went down makes it sound like something out of a movie…
---
We've been letting readers know for some time that with the COVID-19 shutdowns and resulting economic turmoil, car theft has grown dramatically. A particularly favorite target of criminals is modern Dodge muscle cars, no doubt in part for their raucous nature. This problem has been especially bad in the Metro Detroit area, which is where this story of the driver of a Dodge Charger outrunning police, but it's not entirely what it sounds like.
According to a report from Instagram account metrodetroitnews, police in Highland Park, a small city in Metro Detroit, started chasing a man driving a Dodge Charger. It wasn't reported why they were chasing him, but it's definitely a possibility the car had been reported stolen.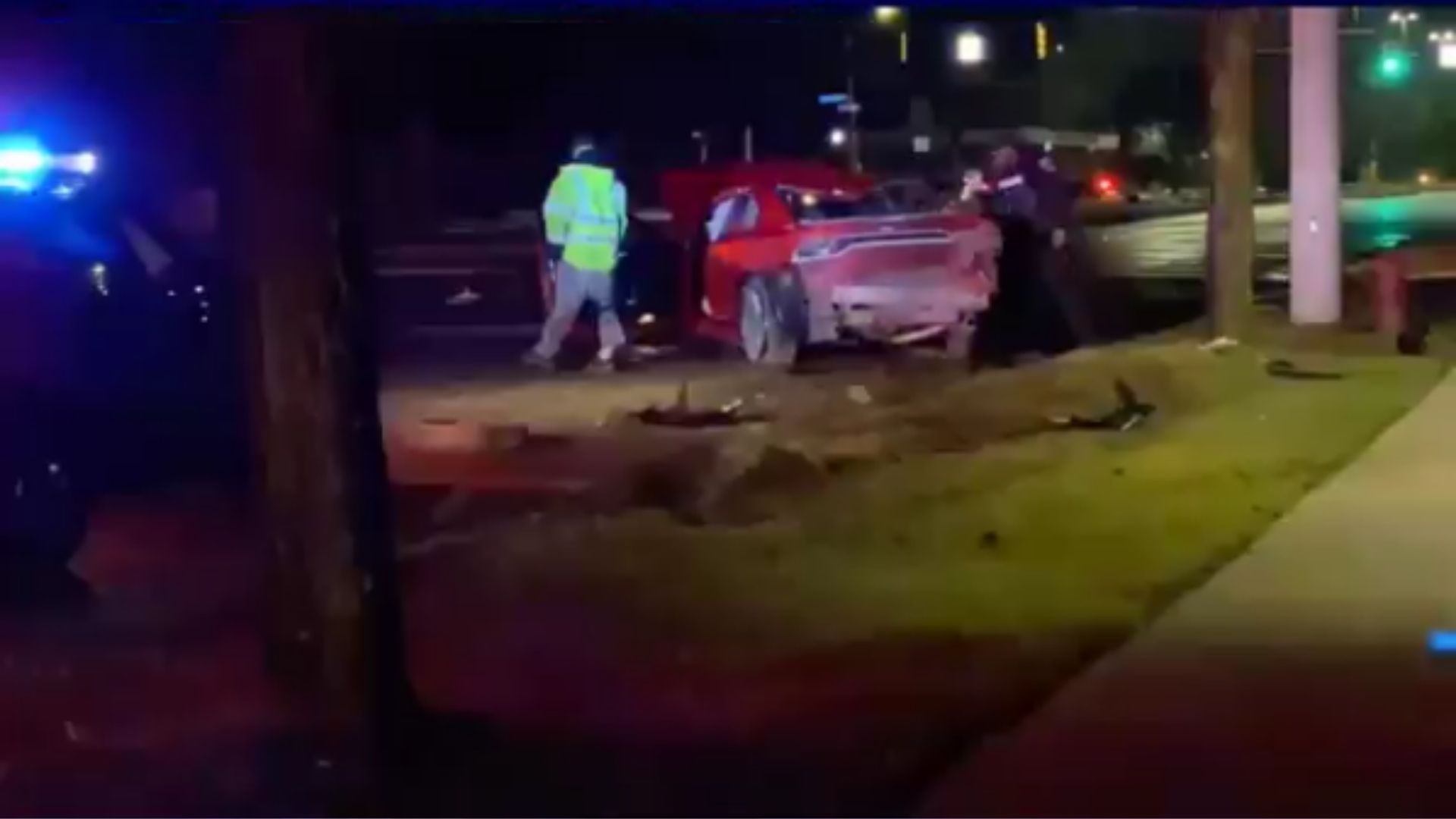 Usually these situations end one of two ways. The first is that the guy tries to outrun the cops, but the infamous radio takes him down as police are able to get ahead of him, deploy spike strips, then do a PIT maneuver to end things. The other is as the guy is trying to ditch the cops, he loses control of the high-powered, rear-wheel-drive muscle car and crashes gloriously, then is pulled from the wreckage to be arrested. Things didn't go down either way this time.
It started to look like the second scenario would be the end of this chase as the Dodge Charger crashed around Oakman and the Lodge Freeway or M-10. Cornered and with his ride wrecked, the guy was far from done running, literally.
From there, the suspect jumped onto the Lodge Freeway and escaped on foot. The report doesn't specify if he jumped off the Oakman overpass or if he simply jumped a retaining wall, but since the report does say he "miraculously made the jump" it was probably from the overpass. Too bad there isn't video of that, because it would be more entertaining than most movies out today.
Police are still looking for the suspect, but for now he successfully got away. As for the Dodge Charger, it wasn't so lucky.