This rare model combines the best visual features of the Series 1 and Series 2 cars.
---
The Jaguar XKE (or E-Type, as it's known in its native England) is widely regarded as one of the most beautiful cars in the world. Enzo Ferrari has said as much, and one is part of the permanent collection of the Museum of Modern Art (MOMA) in New York.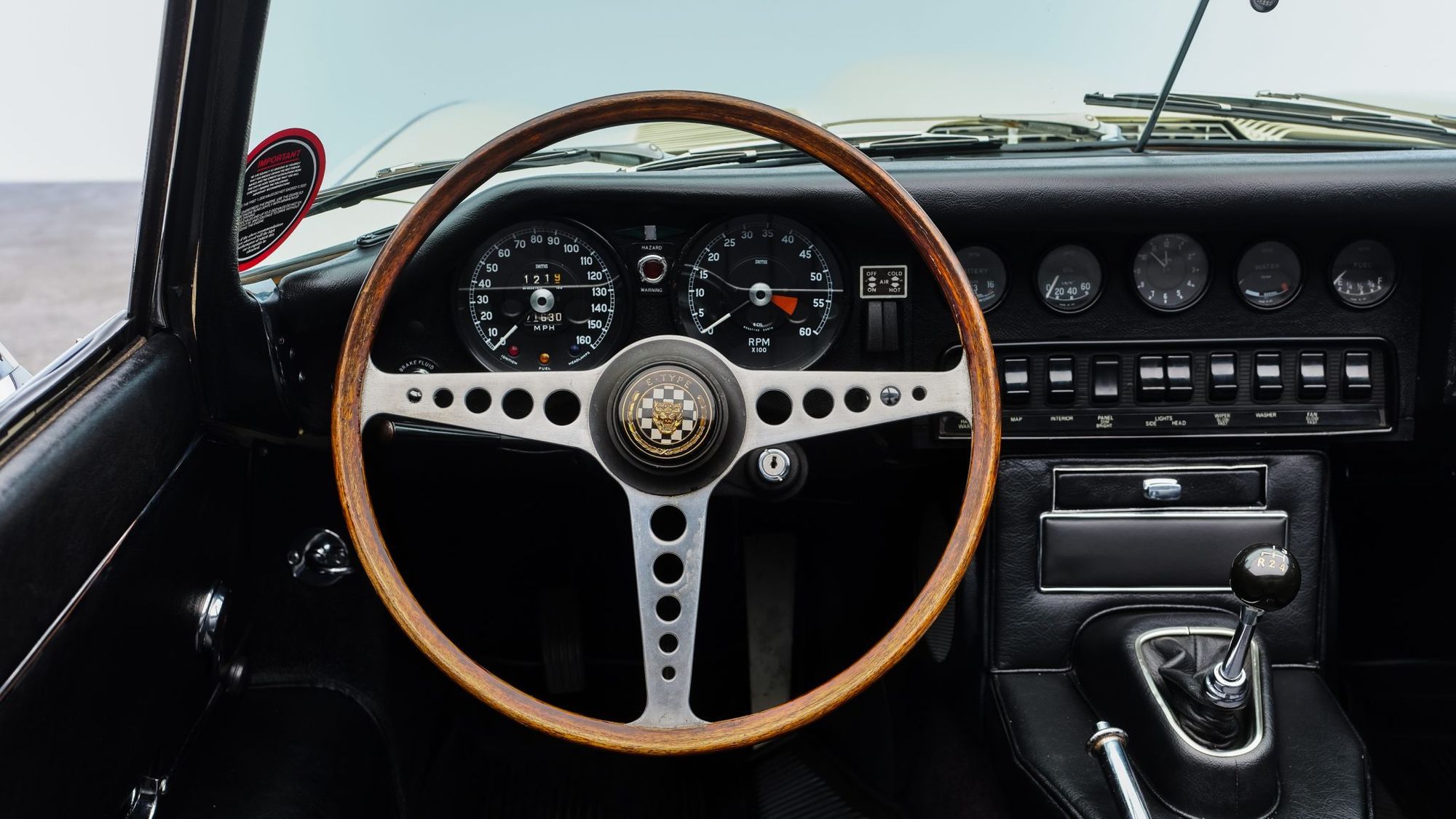 Suffice to say that the XKE needs no introduction. The earliest cars are widely considered to be the prettiest, although some prefer the open headlights of the Series 2 cars. Thankfully, there's a compromise available for these folks.
Jaguar produced a limited number of "Series 1.5" cars, which retain most of the early design elements coupled with the later headlights. This mid-year changeover model is rare, with just over 2,800 Series 1.5 roadsters produced.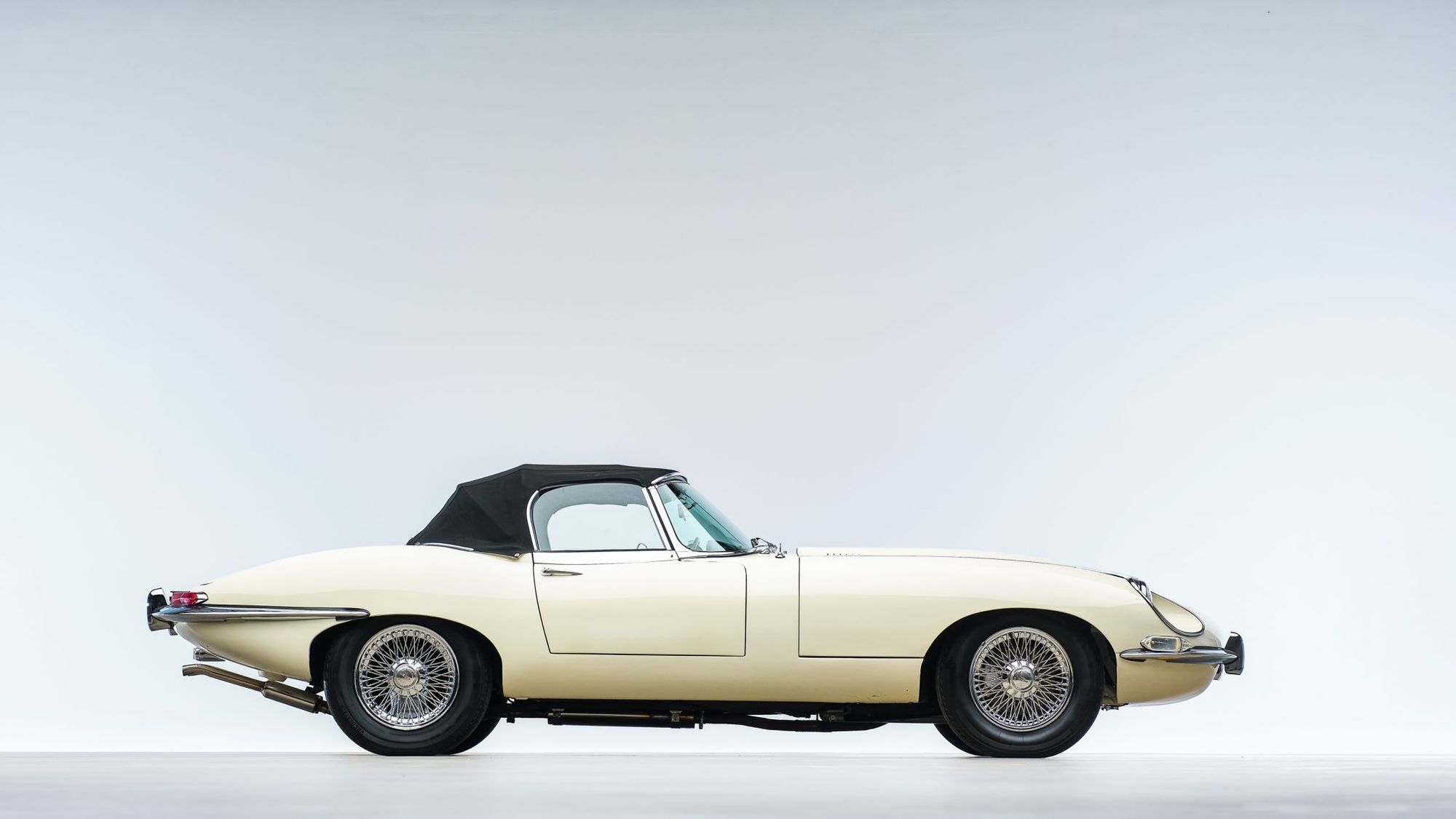 The car seen here was sold new in New York, but now resides in Portland, Oregon. It's never been fully restored at any one point; instead, it's been fastidiously maintained over the years.
It presents beautifully in the photos, and from the service history, we can ascertain that it'd make a fine driver, too. The odometer shows just under 72,000 miles. That's assumed to be original. 3,000 of those were added by the current owner, who purchased this car in 2016.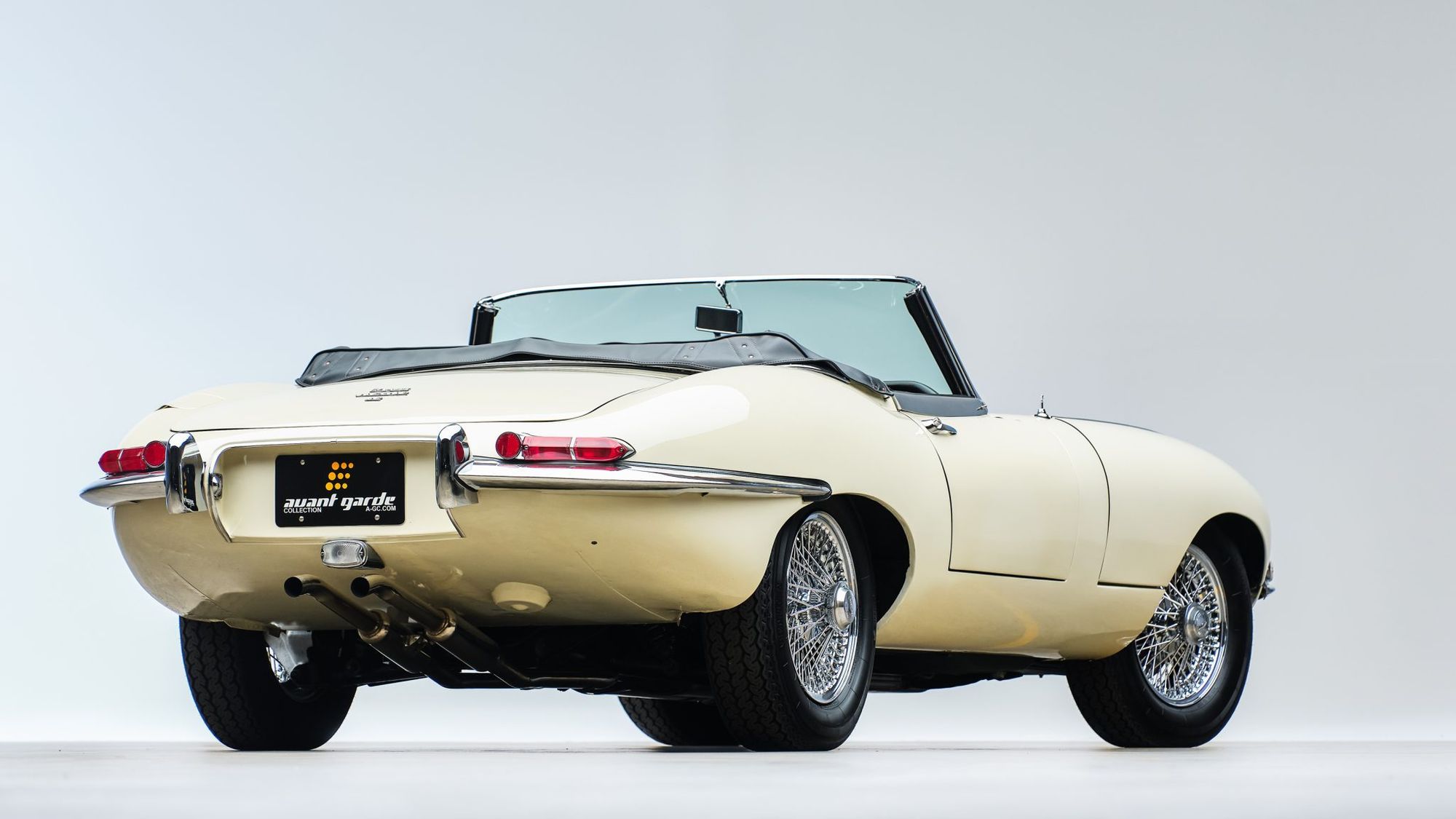 Now, this desirable Jaguar roadster is ready for a new home. No matter what you decide to do with it – drive, display, or some combination of both – this sleek, slender sports car is sure to satisfy.
It's currently being offered for sale on Bring A Trailer. Bidding ends shortly, so don't waste any time making this one yours.