Purists, beware. This menacing muscle car is the brainchild of Allen's Restorations.
---
The 1968 model year kicked off the second-generation of Dodge Chargers with sales skyrocketing to over 500 percent from the year prior. Even more, the high-performance R/T (Road/Track) model made its grand entrance into the world and into Dodge's "Scat Pack" line. Outfitted with a sleek new body style, Edmunds was quoted saying "this is the best-looking car the Chrysler Corporation ever produced… this Coke bottle-shaped Charger wasn't just beautiful – it was perfect." So, how would anyone improve on an already-perfect specimen? Allen's Restorations may have done just that by adding some modern elements that make this custom 1968 Dodge Charger, owned by Tony Johnson of Jaded Brand, downright menacing.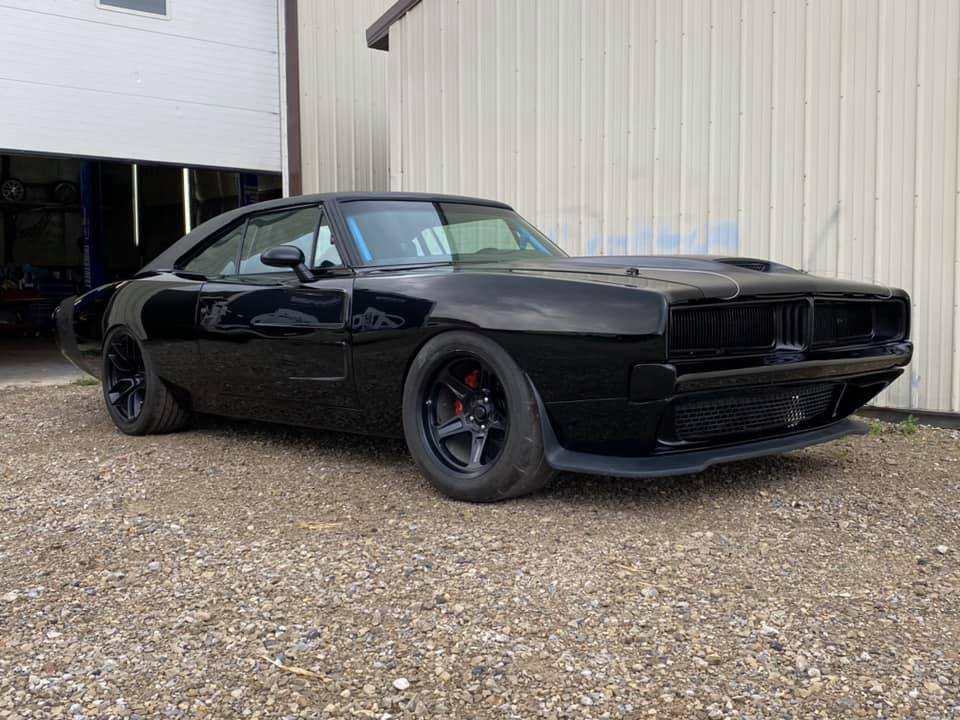 Last year, this '68 Dodge Charger was a different animal when it was unloaded via Bobcat. According to the Facebook post by Jim Slobra Fichtner, Allen was not happy when he first laid eyes on the car. Not only wouldn't the Charger steer, but it was completely in shambles. Even more, the classic body had plenty wrong that needed to be fixed.
Allen slaved over this classic Charger for 9 months. According to the post by Jim, Allen did almost all of the work himself, and he deserves to be recognized for his achievement. During the process the Charger became his baby. Just glancing at the photos and it is obvious that plenty of blood, sweat, and tears went into transforming an old Charger that had seen better days into a one-of-a-kind custom build.
Exterior-wise, this classic Mopar is now equipped with a lower valance from a 2018 Charger that has been modified to fit the front end. The factory '68 Charger bumper was narrowed and tucked-in with the license plate area smoothed over so there is no indentation. Even more, the hood is from both the 1968 and modern '18 Hellcat hoods. Ground effects on the old-school Charger were modified to feature smooth lines, and gills were cut into the enlarged doors. The marker lights were shaved all around to give this slice of Mopar muscle a smooth and streamlined aesthetic. More exterior highlights include the addition of new-style mirrors, a handmade decklid, and a handmade spoiler fitted to the rear quarters. Out back are 2018 Challenger model taillights over a customized rear bumper that was narrowed and straightened to fit the body. The rear valance was extended to tuck the bumper in for a sleek finish. Jeff also added power options including the door locks, windows, and trunk.
According to the post, this sinister Dodge Charger is on its way to the performance shop to get the motor and transmission finished up. So, what lurks under the hood of this old-school Mopar? That would be a modern 6.2-liter HEMI Demon V8 engine with a potent factory rating of 840-horsepower and 770 lb/ft of torque. This engine launched the 2018 Dodge Challenger SRT Demon from 0 to 60 miles per hour in a staggering 2.3 seconds.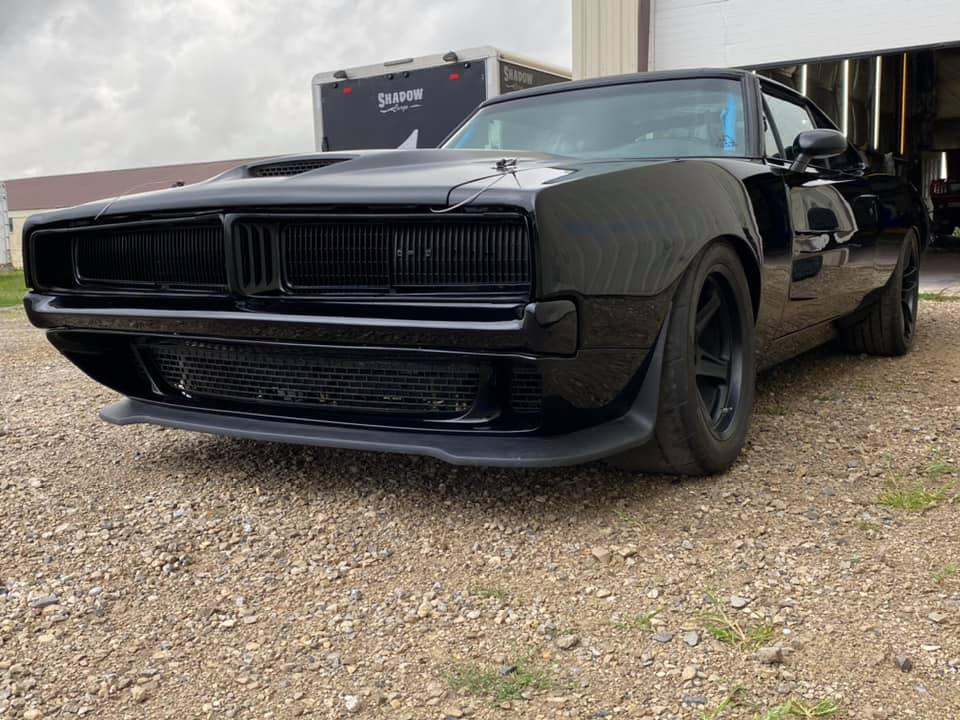 Once the classic muscle Mopar is done at the performance shop, it is getting interior work done and window tint. From what we see of this car so far, this build is nothing short of amazing. Purists, beware.
Source: Allen's Restorations


.