Shake it off, purists. It's just a rendering (sadly).
---
It's a great time to be alive when it comes to cars. Detroit's "Big Three" are unleashing cars for the public that make upward of 700-horsepower right off the assembly line, and building your own car offers an almost-endless amount of possibility with plenty of applications to choose from. Today, it's "easy" to go a route that nobody has taken and make a car completely one-of-a-kind. Even more, computer technology has come a long way to where we have to question if the car is a rendering or real-life. This insane 1969 Dodge Charger R/T dubbed "Boost Bomb" is a rendering (sadly), but it appears incredibly realistic.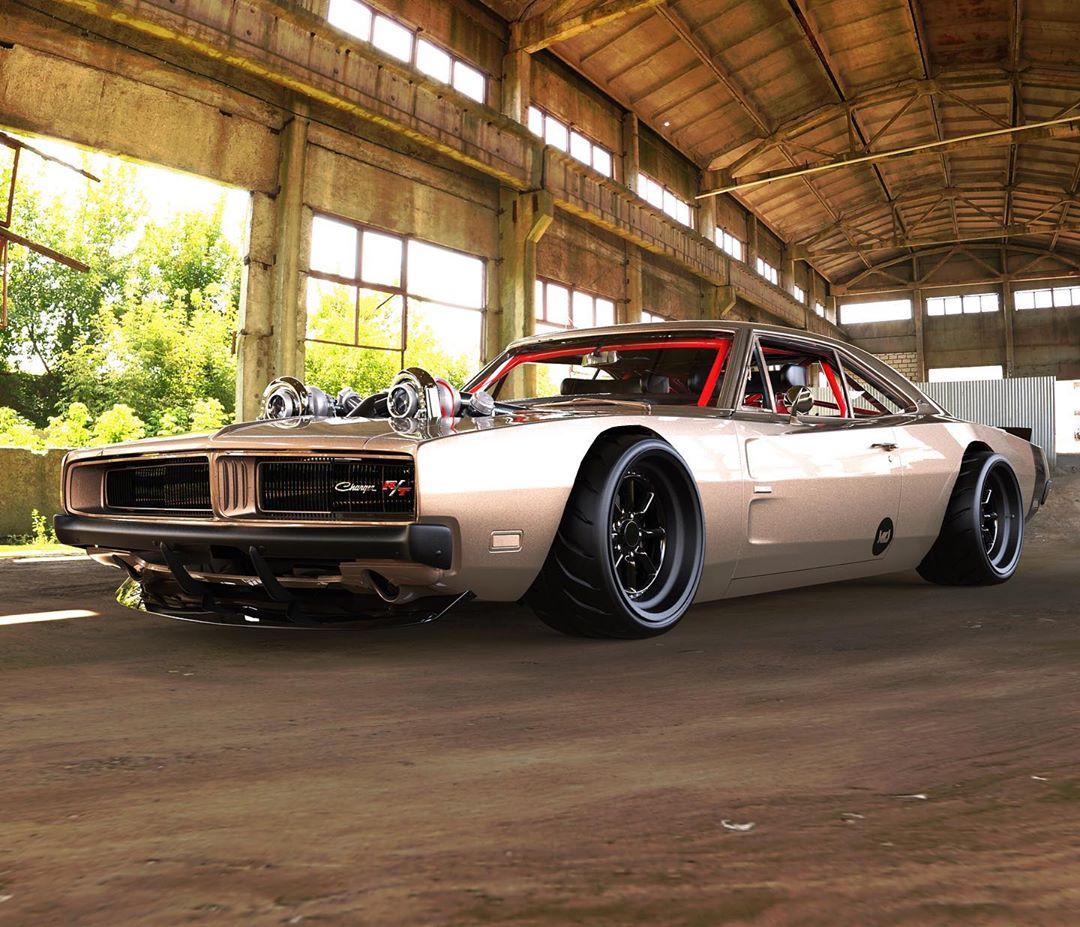 Checking out this virtual Mopar build, the car basically sits on the ground which likely means the car would have air suspension. No worries when it comes to drivability or taking off the front bumper because the ride height could be adjusted accordingly.
The copper/bronze-like finish on the exterior is flattering, and the vintage Charger looks to have wide custom wheels but without the wide-body flared fenders.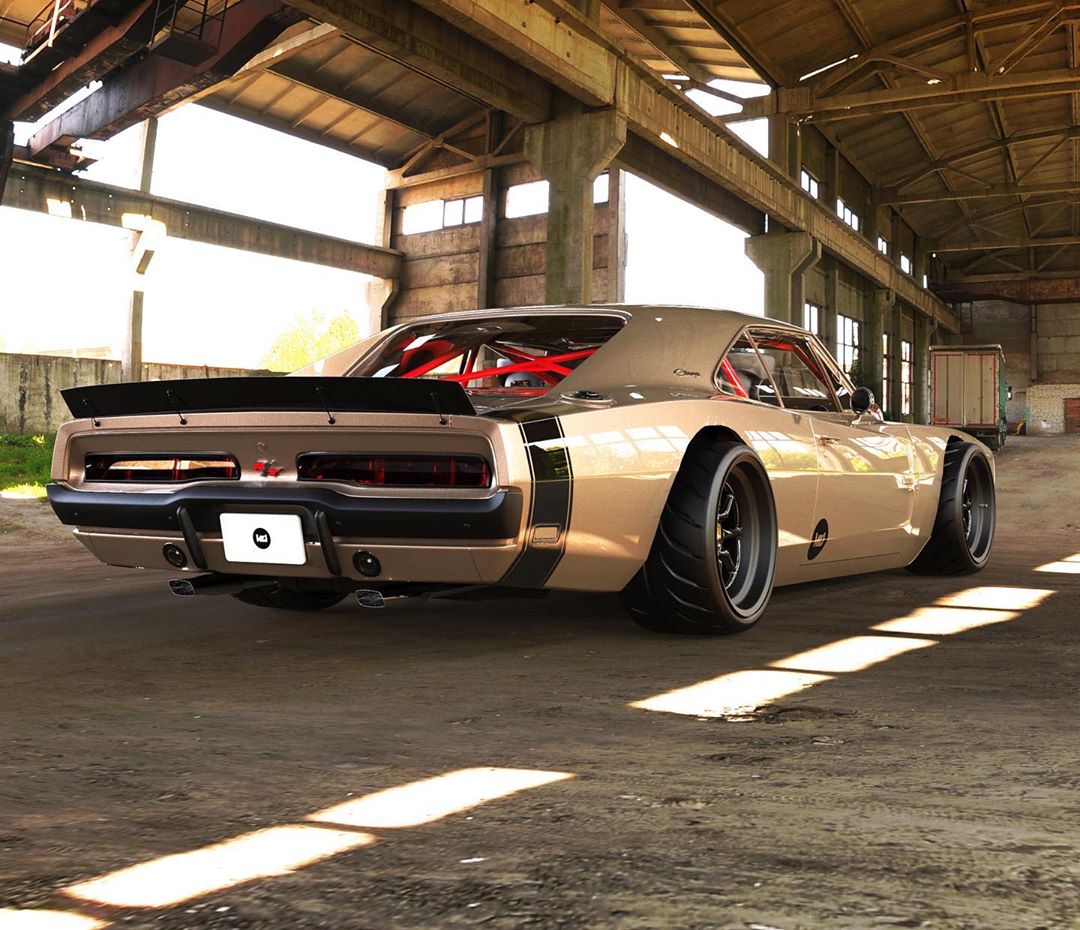 Inside, this insane Mopar has been given a contrasting red roll cage that can be seen from miles away, and doesn't have to giveaway that something sinister lurks under the hood.
The hood has a massive cutout that displays the twin-turbo setup that protrudes from the engine bay. Not only would does this old-school Charger display what it has on tap in regards to performance, it gives it a completely menacing aesthetic. That's a win-win.
We can thank digital artist Kalim Oozeear for this virtual Mopar build and for posting his work on Instagram for all of us to ogle over. Now if somebody could go ahead and build this actual car, that would be fantastic.
h/t: autoevolution